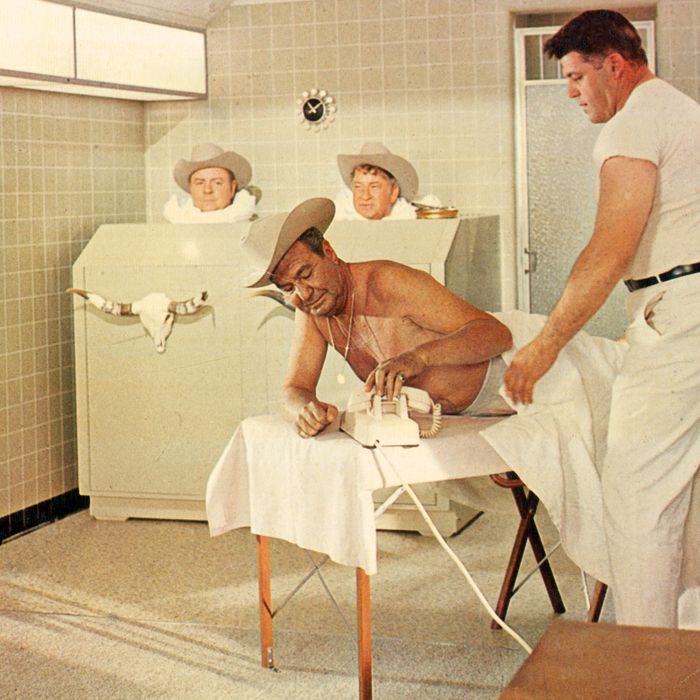 Photo: Archive Photos/Getty Images
With national (and global) anxiety at an all-time high because of this pandemic, getting a massage right now sounds truly lovely. But going to see a professional massage therapist or having a masseuse come over is out of the question while we're sheltered in place. So we have the next-best option: a curated list of all the best massage tools that you can buy online and use yourself in the comfort of your own home, from mechanical rollers to heated Shiatsu massagers, many of which come recommended by experts themselves. So whether you're looking for an NBA player–endorsed massage gun or a chiropractor-recommended back massager, here are the best massage tools that we've written about on the Strategist. (One more tip: These massagers make great gifts for almost any person on your list, and Mother's Day is coming up soon.)
Best electric back massager
This well-reviewed back and neck massager is so effective that many Amazon customers say that it has replaced their massage therapists. In fact, one satisfied reviewer calls it "maybe my best Amazon purchase of the year," describing the massage pressure as "perfect and the heat option takes it over the top!" We've also featured the Zyllion back massager in a couple of our gift guides, and it's since become a reliable favorite for hard-to-shop-for men and dads with aches and pains.
Best portable electric back massager
After hearing about the massager that had been recommended to a bevy of L.A. celebrities, like Moon Juice founder Amanda Chantal Bacon and actress Dree Hemingway, Natalie Toren tried out this Etekcity back and neck massager at designer Leslie Aitken's studio and was sold. It felt to her "as if real human fists were kneading me" and the massage nodes were comparable to "hot stones a masseuse might use for an actual spa treatment." After learning that this massager was under $50 Toren bought one right then and there, and now uses it all over her body, four or five times a day.
Editor's Note: This massager is currently out of stock, but a portable massage scarf from the same brand is still available on Amazon.
Best massage pillow
This plush pillow has also garnered favorable reviews among Amazon customers for its soothing, Shiatsu technique plus heat, which "helps to work out the knots" and provides "relief of shoulder and back pain." And last summer, after we called it a great last-minute Father's Day gift for dads with headaches, this heated head-and-neck massage pillow placed among Strategist readers' top five purchases two months in a row.
Best electric foot massager
This Shiatsu foot massager has long been a bestseller among Strategist readers, a popular gift for boyfriends, girlfriends, and dads alike. But it's also well-reviewed on Amazon, with over 1,100 five star reviews, including one from a professional massage therapist who vouches that it "hits all the meridian trigger points" and relaxes your entire body.
Best non-electric foot massager