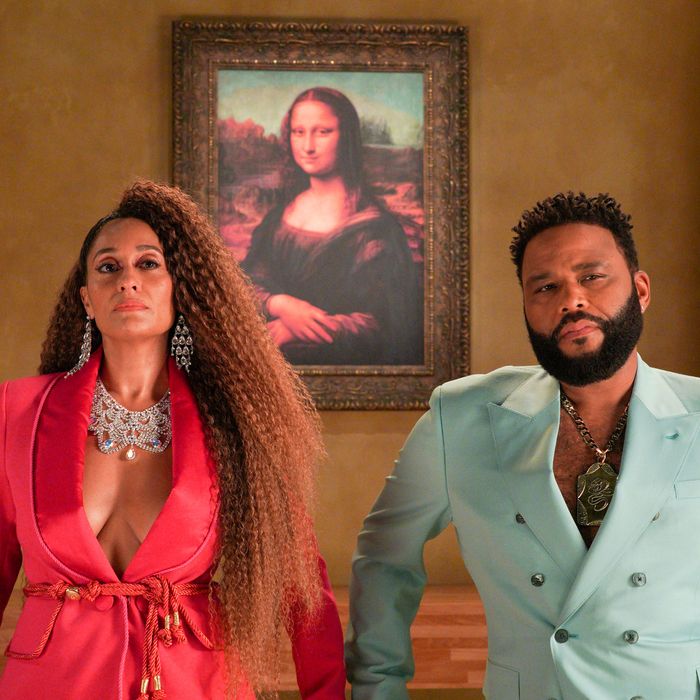 Photo: Byron Cohen/Getty/ABC via Getty Images
Getting the right gift for your wife can be anxiety-producing no matter how long you've been together. After 18 years of birthdays and holidays, you might be all out of ideas, or maybe you're stumped about what to buy a new mom after she got everything she wanted on her registry. And anyone who's shopped for a wife knows that if you do good once (like at Christmas), she'll expect that same level of thought once it comes time for her to unwrap her next gift. So, with Valentine's Day a few days away, you might be feeling the heat. If you're unsure of what to get your best gal, don't panic: Below, we've put together a list of 67 gifts for practically every type of wife. The selection includes stuff recommended by cool people like actress Julia Fox and comedian Bevy Smith along with other things we love ourselves — none of which, we should add, will disappoint. Most of the things on this list are available on Amazon, but we've found some of them elsewhere, too, for those who like to shop around. While much of the stuff (at the time of publication) will ship and arrive in time for the big day, there are a few things that might show up a bit late; we've noted them and how late they may arrive, because we're of the mindset that the right gift is one worth waiting for.
For the wife who has (literally) been pulling her hair out in quarantine
If she's looking to give her locks a little love, there's not much better than Olaplex's hair mask. Hairstylists and Strategist editors alike love the product for its moisturizing and restorative qualities.
For the wife who loves a dramatic eye
Actress Julia Fox (who has a most beguiling set of peepers) swears by this mascara, saying that it "doesn't run" and "makes her eyes pop."
For the wife who's a sneakerhead
If she's more the type to crave new kicks, these old-school Reeboks (that are also cool-people-approved) are a sure bet.
For the picture-taking wife who's tired of using her iPhone
For the wife with stories to tell
We first heard about this refillable leather notebook from the poet Tracy K. Smith, who says she always has one with her: "I write things down in meetings, or I pull it out when I get an idea for what would one day become a poem." All the notebook's inserts are individually bound, making them easy to remove — and to file away for posterity — when she's ready to fill up a new one with another of her stories.
For the wife who always has a pen on her
This ballpoint pen from Japanese brand OHTO took second place in our ranking of the 100 best pens. As we wrote, "The ink comes out clean and even, yielding the thinnest, smoothest line; there's no smudging or skipping."
For the wife who lives in leggings
With more than 21,000 positive reviews on Amazon, these yoga pants come in dozens of fun colors and patterns and are affordable enough that you could surprise her with a few pairs.
For the wife who's a T-shirt-and-jeans kind of gal
A cool-person-approved white T-shirt she can throw into her rotation. For the price, you could also spring for an entirely new rotation of just these tees.
[Editor's note: This may arrive as late as February 18.]
For the clog-curious wife
For the wife who has a whole puzzle setup