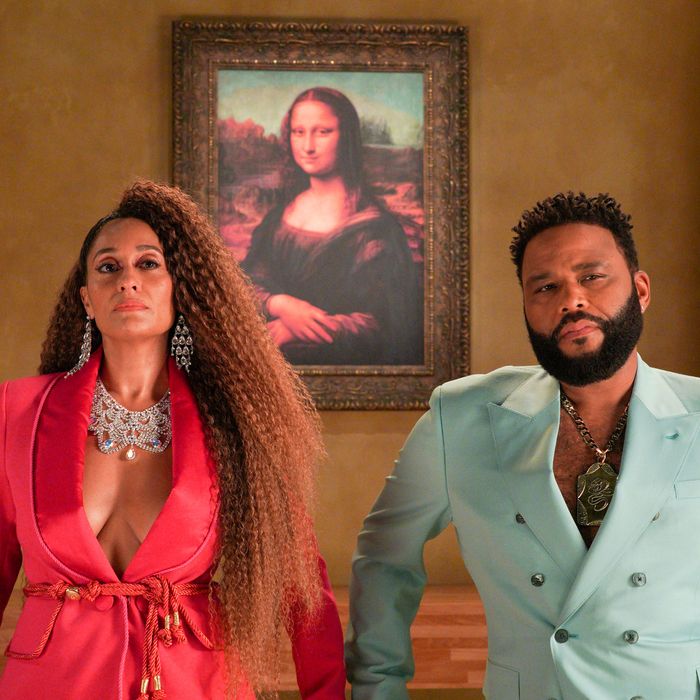 Photo: Byron Cohen/Getty/ABC via Getty Images
Getting the right gift for your wife can be anxiety-producing no matter how long you've been together. After 18 years of birthdays and holidays, you might be all out of ideas, or maybe you're stumped about what to get her for your first milestone as a married couple to really wow her. And anyone who has shopped for a wife knows that if you do good once, she'll expect that same level of thought once it comes time for her to unwrap her next gift, so you might be feeling the heat. If you're unsure of what to get your best gal, don't panic: Below, we've put together a list of 74 gifts for practically every type of wife. The selection includes stuff recommended by cool people like comedian Bevy Smith and model Suki Waterhouse along with other things we love ourselves — none of which, we should add, will disappoint. Most of the things on this list are available on Amazon, but we've found some of them elsewhere, too, for those who like to shop around.
For the wife who's also the hostess with the mostess
She'll handily impress her mother-in-law with this matching set of drinking glasses during those impromptu visits.
For the wife who's headed back to her cubicle
This highly recommended bento lunchbox, in a cheery coral color, is exactly what she needs to deal with back-to-office doldrums.
For the wife who loves anything on E!
She'll love reading the memoir of WWE star wrestlers Brie and Nikki Bella from her favorite E! Reality show Total Bellas.
For the wife who's always on the go (and wants to be comfortable)
Reviewers say these sandals are comfortable, stylish enough to wear out, and can handle tons of walking — even in the rain.
For the bookish wife
This wearable booklight, paired with noise-canceling headphones, make the perfect gift for the wife who snuggles up with a page turner while you snore.
For the wife who's a sleepyhead
If her phone alarm isn't cutting it, get her the same sun lamp model Suki Waterhouse uses to gradually rouse her in the morning.
For the wife who tends to overpack
These packing cubes will save space so she doesn't have to leave anything behind.
For the wife who wants to go vegan
This will help wean her off grilled meat. Art curator Larry Ossei-Mensah told us he was inspired to get this after he saw vegan chef Tabitha Brown use it to make carrot bacon.
For the wife who likes park hangs (but has a bad back)
New York Magazine's art director Stevie Remsberg swears by this folding chair with lumbar support for the days when she works outside.
For the wife with adult acne
We know you still think she's beautiful, but we think she'll welcome the chance to step up her skin-care routine with these micro-dart pimple patches. They help shrink active and emerging pimples with a combination of salicylic acid and niacinamide.
For the wife who's a helicopter dog mom
They'll be able to keep an eye out on their favorite family member (after you of course) — even when they're on the road.
For the wife who loves jewelry
She can organize all the precious pieces you've given her — and see them clearly — in this acrylic jewelry box.
For the wife who has (literally) been pulling her hair out
If she's looking to give her locks a little love, there's not much better than Olaplex's hair mask. Hairstylists and Strategist editors alike love the product for its moisturizing and restorative qualities.
For the wife who's a sneakerhead
If she's more the type to crave new kicks, these old-school Reeboks (that are also cool-people-approved) are a sure bet.