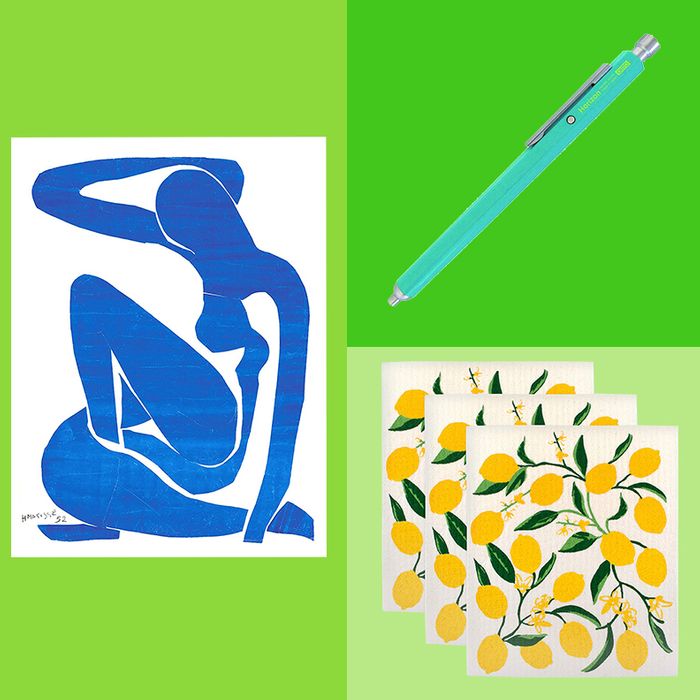 Photo: Courtesy of the retailer.
Whether your best friend is a book lover, a home cook, or a skin-care junkie, you're probably starting to stress out about finding them a unique holiday gift this year. Regardless of what they're into, we're here to do the heavy lifting for you, and have found the best gifts for every type of best friend, ones that you can buy on Amazon and will assuredly arrive on your doorstep before Christmas.
Editor's Note: Since we are now in the final surge of holiday shopping, we've checked this post to make sure everything is in-stock and should arrive before December 25. But prices and stock are subject to change, so check to make sure your gifts will ship in time.
For the best friend who needs a good night's sleep
For the best friend who actually enjoys cleaning
For the best friend who dreads cleaning
For the best friend with a country house
For the best friend with a competitive edge
For the best friend who needs a scalp massage
For the best friend who's a kid at heart
For the best friend who's a little bit Instagram famous
For the best friend who's still celebrating White-Claw Summer
For the best friend who analyzes every moment of Real Housewives with you
For the best friend who writes the most thoughtful birthday cards
For the best friend-slash-work spouse
For the best friend who remembers anniversaries better than Leslie Knope
For the best friend you've known since kindergarten
For the best friend who's so trendy, you sometimes wonder why you're their best friend
For the best friend who always has a recommendation for a good book
For the long-distance best friend
For the best friend who's the first person you call after a breakup
For the best friend who always takes you to concerts
For the best friend who always take you to galleries
For the best friend who goes out of town for weeks but always picks up their phone