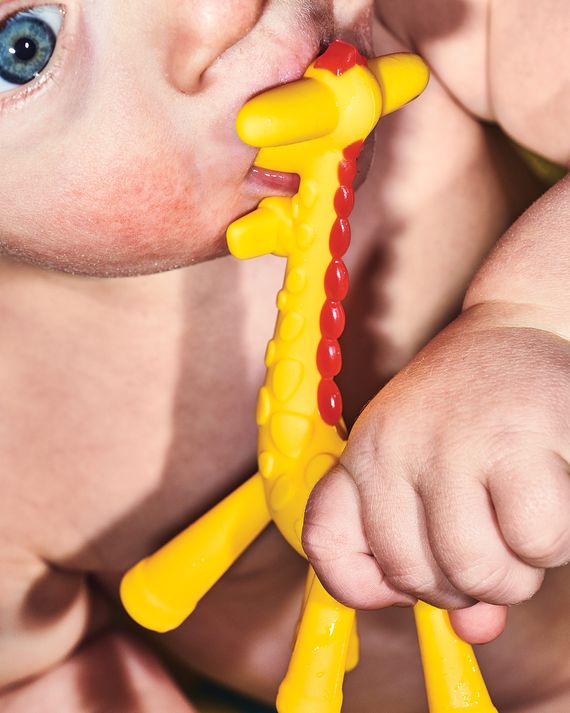 Over the years — and more recently with our Now That I Know Better series — the Strategist has surfaced hundreds of baby products that newish parents swear by. An expat mom living in Paris told us about the "French diapering lotion" she's found to make bum rash a nonissue. Another mother, the editorial director of Herman Miller, shared her discovery of an actually beautiful, non-kiddie-colored bouncer seat. A frequent-traveling dad singled out the stroller that fits best in the overhead bin.
We've also covered play mats at every price point, breast pumps that make nursing more manageable, kimono-style onesies that lessen time on the changing table, and numerous suggestions for changing pads that render a physical "table" unnecessary, too. Our recommendations have come from parents as well as child-safety experts, doulas, and even interior designers.
And now, in an effort to ensure your nursery won't become a mausoleum of swaddle blankets you never learned to use and motorized swings your baby never liked, we've collected the most essential of these obsessively vetted items in one place and organized them by category. You'll find multiple options for staples like cribs and strollers (because every kid and parent is different, of course, and it can thus be impossible to call any one baby product the absolute "best"), plus cozy blankets, bath toys, and un-destroyable books, all at a range of price points, as well. In other words: From this point on, you can feel free to ignore all those well-meaning friends' Google docs and build your entire registry right from the picks below.
For Sleeping and Chilling
For Diapering and Clothing