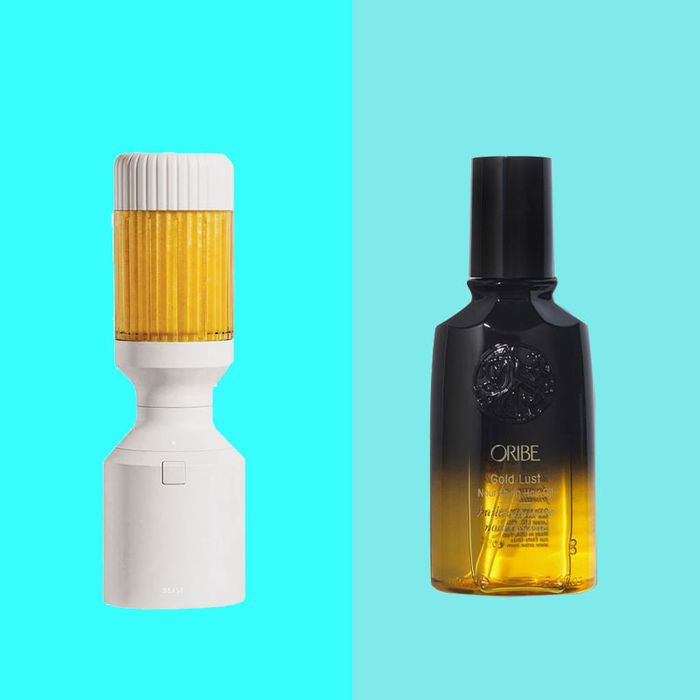 Gifts for all kinds of moms.
Photo-Illustration: Courtesy of the retailers
There's no one-size-fits-all gift for moms. Some moms like to cook; others like to drink. Some like linen; others prefer a hardy pair of slippers. So coming up with the best gifts for moms can feel like an impossible task. (Gifts for dads can be equally tricky.) We've scouted the best items that are cool, thoughtful, and nice enough to qualify as a gift. Some could be a component of a multipart gift, while others are big-ticket items you could go in on with your siblings. Every item on this list is available on Amazon, and some are available from other retailers for those who like to shop around.
If you're shopping in a specific budget, you can jump to gifts under $25, under $50, under $100, under $200, and under $500.
Under $25
For the mom who's incapable of sleeping in
Photo: retailer
This luxe skin- and hair-friendly pillowcase is a great dupe for Parachute's silk pillowcases, according to beauty writer Rio Viera-Newton — and it's affordable enough to buy a pair.
For the mom who's training for a marathon
For the mom who puts hot sauce on everything
Introduce her to this truffle-flavored option, which LeVar Burton calls "the most elegant hot sauce I've ever eaten."
For the mom who keeps everything on the fridge
Instead of tacking appointment reminder and wedding invitation to the fridge with souvenir magnets, this no-show, teacher-approved magnet tape will declutter the fridge and can be used to decorate other magnetic surfaces like metal doors or consoles.
For the mom with an encyclopedic skin-care shelf
This drying lotion, reportedly used by Lisa Vanderpump, has a cult following for its ability to quickly neutralize blemishes.
For the mom who spends all day in the sun
This wide-brimmed cotton sun hat, which comes in several colors and multiple Strategist staffers own and love, is nice-looking but not too precious to get dirty: Strategist senior editor Simone Kitchens says it's an item you can "fold up and wash easily."
For the mom whose Uni-ball pens are out of ink
This inexpensive, elegant fountain pen came in second in its category in our 100-pen ranking, edged out only slightly by a $135 option. Call Me By Your Name author André Aciman calls it "the Volkswagen of pens, with a Jaguar engine."
For the poetry-lover mom
Photo: The Strategist; Photo: Retailer
This poetry book tells the story of Nguyen's mother, a motorcyclist who belonged to an all-female stunt troupe in Vietnam. It was a 2021 National Book Award finalist.
For the nonfiction lover mom
For the mom who ends the day with an affogato
Whether she's pouring her espresso over ice cream or drinking it straight, these insulated mini-mugs will keep the temperature just right.