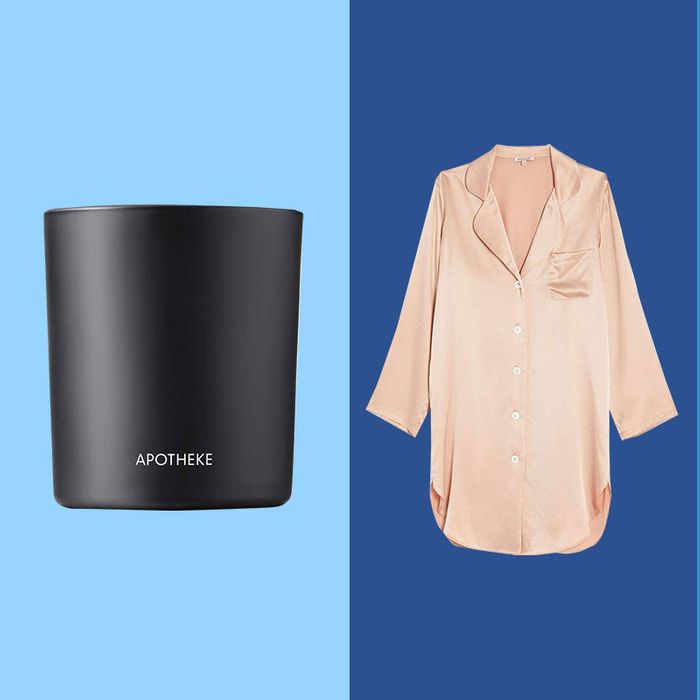 Gifts for all kinds of moms.
Photo: Courtesy of the retailers
Needless to say, there's no one-size-fits-all gift for moms. Some moms are in their 20s, others are in their 90s. Some moms like to cook, others like to drink. Some like linen, others prefer a hardy pair of slippers. So coming up with the best gifts for a mom can feel like an impossible task. (Gifts for dads can be equally tricky.) What we've attempted to do below is to find gifts for dozens of specific mom archetypes that we hope will at least spark some ideas. We've only included things we think your mom would actually like to receive that are cool, thoughtful, and nice enough to qualify as a gift. Some could be bundled together, while others are big ticket items you can go in on with your siblings.
While everything on this list is available on Amazon, we've found many of them elsewhere, too, for those who like to shop around. If you're shopping in a specific budget, click here to jump to gifts under $25, under $50, under $100, under $200, and under $500.
Under $25
For the mom who sent you a scary Facebook article on lash extensions
If she's too freaked out to try lash extensions, get her this lengthening mascara instead. It made one makeup artist let out an audible "wow" when she saw how long it made her client's lashes.
For the mom who's ready to embrace being "over the hump"
Photo: Retailer
Get her this book that's all about the perks of aging.
For the mom who pairs every meal with a cold glass of milk
Photo: Courtesy of the Vendor
If she only likes it if it's spicy, we recommend this scotch bonnet pepper sauce that was a "staple" for Biggie Smalls and his family.
For the mom who likes your-skin-but-better makeup
We've been told this cream blush is a solid dupe for Cloud Paint and is nearly half the cost.
For the mom who loves true-crime podcasts
Britt Bennet told us she read this book about how to play dead in the 21st century while writing The Vanishing Half. This book will go along well with her My Favorite Murder obsession.
For the mom who loves RHONY
We'd have to say the combination of an adult coloring book and The Real Housewives franchise is the perfect lowbrow-but-brilliant gift for the mom who's been bingeing the Bravo series.
For the mom who needs to step up her skin-care routine
According to our friends at the Cut, this under-eye cream is not only affordable but will also tackle puffiness, dark circles, and crow's-feet.
For the mom who likes a warm scent
This sandalwood body lotion has an incredibly cozy scent and is thicker than your average body lotion, making it ideal for the driest winter days.
For the mom who's tired of traditional lotion
We hear lotion bars make great gifts for moms (and grandmothers, too), and this one is full of nourishing ingredients like cocoa butter and essential oils.
For the (dog) mom who likes to multitask
If she's the kind of dog mom who has so many emails to respond to she's practically too busy to take the dog for a walk in the first place, this hands-free SparklyPets leash can be worn as a belt for hands-free walking.
For the mom who would cook for the whole neighborhood if she could
For the mom who enjoys a good soak
This all-natural bath soak has a light coconut and vanilla scent and helps soften skin.
For the mom who loves to garden
You can never have enough gardening gloves, and the pairs in this three-pack have pleasingly patch-worked (dare we say … Bode-esque?) patterns.
For the mom who's been manifesting a new job
Photo: Courtesy of the Vendor
Astrologer Susan Miller learned about astrology from this book. There's a more recent