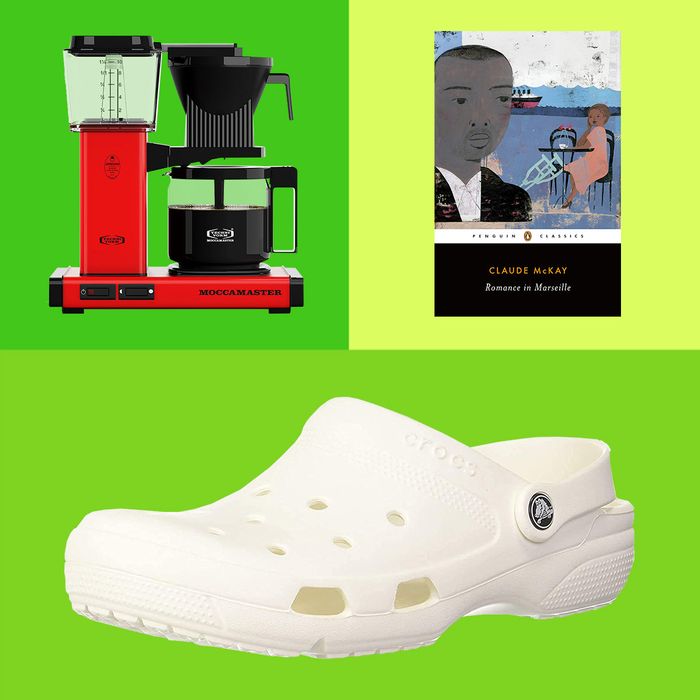 Gifts for all kinds of moms.
Photo: Courtesy of the retailers
With the world turning upside down, we think mom is especially deserving of a gift, whether it's for her birthday or just because. Of course, there's no "one size fits all" gift for moms. Some are in their 20s; others are in their 90s. Some moms like to cook; others like to drink. Some like linen; others, a good blowout. So coming up with the best gifts for a mom can feel like an impossible task. (Gifts for dads can be equally tricky.) What we've attempted to do below is to find gifts for several dozen specific mom archetypes that we hope will at least spark some ideas. While almost all the things on this list are available on Amazon, we've found many of them elsewhere, too, for those who like to shop around. Click here to jump to gifts under $25, under $50, under $100, under $200, and under $500.
For the mom who needs a bit more help falling asleep
If she needs total darkness and a little padding for her eyes, you can't go wrong with this memory-foam sleep eye mask that Rio swears by. "It forms perfectly to your eyes, sealing them from any outside light," she promises. The mask, Rio adds, is also "thick, bouncy, and cushiony," like a tiny pillow for your face.
For the mom with cracked heels
For the mom who just became a mom
"These Birks hit the new-mother sweet spot: slip-on, stylish but sturdy, and made entirely of lightweight EVA, so they're waterproof," writes Jancee Dunn. "Spewed bodily fluids rinse right off!"
For the mom whose hair is always perfectly coiffed
If mom is missing her salon treatments, putting some of her favorite shampoo onto one of these little brushes and then running it through her hair will feel "like a scalp massage at the hair salon," promises contributor Alison Freer (who also notes that the brushes work wonders on dandruff).
For the mom who golfs
According to Brian Golden, PGA director of golf at Sandy Burr Country Club in Wayland, Massachusetts, these gloves have the benefit of being slightly thicker than your typical golfing glove, meaning fewer blistered thumbs.
For the mom who's hosting Zoom cocktail parties
She'll love to (virtually) show off these lovely "museum quality" napkins in front of her friends.
For the mom who always has the perfect cat-eye
Try this black-as-night matte liquid eyeliner from Lady Gaga's beauty line Haus Laboratories. Bonus points if she's a Gaga fan.
For the mom who wants to look put-together in the kitchen
Strategist's newsletter editor Mia Leimkuhler wrote about this cross-back linen apron that reminds her of a Japanese mamasan-style apron (but without the sleeves).
For the mom who's on TikTok
For the mom who's also a plant mom
A minimalist stoneware planter that she can use (with or without the included iron stand) to give her favorite rubber tree a place of prominence in the living room.
For the mom who's a little glamorous
For the mom who hates wasting paper towels
These reusable, highly absorbent Swedish dishcloths are a favorite of Strategist contributor Ashlea Halpern, who raves about how quickly they dry despite being able to "soak up 20 times their own weight in liquid." They come in a "zillion cheerful prints," she adds, from the dogs above to lemons to floral motifs.
For the mom who wants to get into embroidery
This starter kit comes recommended by a priest (who told us that embroidery and needlepoint are popular among the clergy) for its complete collection of everything a beginner embroiderer could need: presorted embroidery thread, cardboard, preprinted cotton fabric, a pattern, two needles, and instructions.