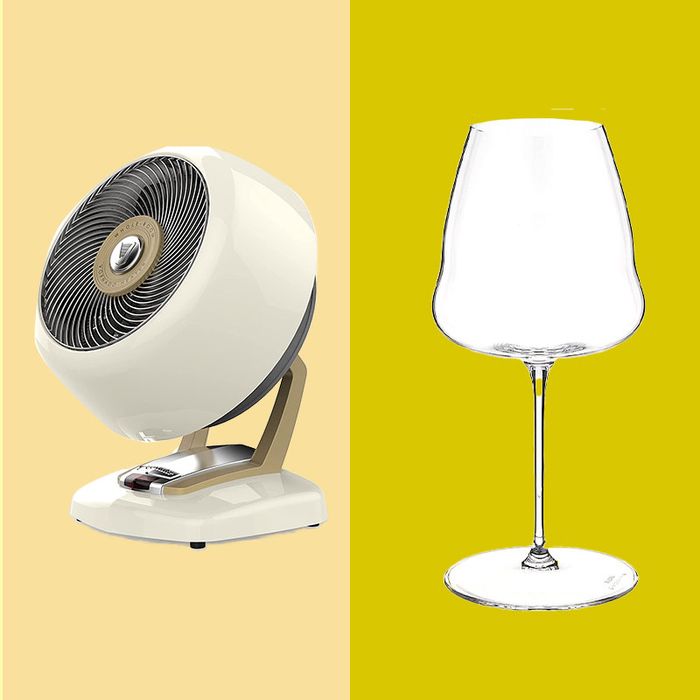 Photo-Illustration: Courtesy of the retailers
Coming up with a gift for your mom can feel like an impossible task — especially if she's the "has everything, wants nothing" type. (Finding something for your dad can be equally tricky.) It's useful to know what she doesn't already have, whether that's a fancy fountain pen, luxe pajamas, or a kitchen gadget that will help her on her quest to become the next Ina Garten. You could go the replacement route — like upgrading her wired headphones to the latest AirPods. Or perhaps this is your chance to give her the big-ticket item she would never, ever get for herself (bonus points if you go in with your siblings).
But if you really don't know where to start, we've done the hard work for you by finding everything from tasteful trinkets to worth-it splurges that'll make her days a little brighter. Every gift on this list, which we've organized by price, has appeared in our archives at least once. Many have been tested by Strategist writers and editors — we're an admittedly picky group — while others come highly recommended by true connoisseurs and experts (like chefs and dermatologists). So you can rest assured they aren't just random returnables from Amazon, though they're all available at the mega-retailer for your convenience. We also linked to other retailers when possible, for those who like to shop around. And if you're in a pinch, you can always shop our guide to the best e-gift cards (there are almost 100 to choose from).
Under $25
For the mom who takes beauty sleep seriously
For the mom who pops melatonin gummies like candy
For the mom who can't stand the sight of too many cords
For the mom who likes her condiments to be gourmet
For the mom who wants something spicier than sriracha
For the mom who doesn't believe in boxed cake mixes
For the mom who's trying to kick her gum habit
For the mom who can't bear the sight of even one blemish
For the mom who prefers baths over showers
For the mom who doesn't have the patience to break in new shoes
For the mom who likes to hang loose
For the mom who just signed up for her first 5K
For the mom who loves all the Real Housewives equally
For the mom who ends the day with a shot (of coffee)
For the mom who ends the day with a cocktail
For the mom who can't drink anything at room temp
For the mom who religiously checks Co-Star
For the mom who actually sorts through junk mail
For the mom whose fridge is cluttered with sticky notes
For the mom who can't just let the kids win
For the mom who isn't afraid of creepy crawlers
For the mom who likes to set the mood
For the mom with (literally) cold feet
For the mom who likes to HIIT hard
For the mom who's always behind on salon touch-ups
For the mom who's growing out her impulsive pixie
For the mom who's diligent about sunscreen
For the mom who's turning the bathroom into a fancy spa
For the mom who's a bit of an insomniac
For the mom who's always dealing with a knotty neck
For the mom who misses her Blackberry
For the mom who's a full-time world traveler
For the mom who's commuting again
For the mom who likes only the sparkliest sparkling wines
For the mom who (still) makes her own sourdough
For the mom whose phone is always at 5 percent
For the mom who already has a matcha whisk
Under $100
For the mom who just booked her first Y7 class
For the mom who has killed generations of windowsill basil
For the mom who's trying to turn the backyard into an English garden
For the mom who hates waste
For the mom who's worried about dark circles
For the mom with the least ergonomic WFH station
For the mom who's surgically attached to her iPad
For the mom who loves a good sear
For the mom who never skips her nighttime routine
For the mom who can't stay awake through road trips
Under $200
For the mom who's taking her first big vacation since the kids were born
For the mom whose dream vacation involves an RV
For the mom who prefers to travel on two wheels
For the mom who'd rather walk
For the mom who just signed up for roller derby
For the mom who's mastering the art of French cooking
For the mom who hoards Basmati
For the mom whose jewelry collection rivals Elizabeth Taylor's
For the mom who sleeps in a ratty old T-shirt
For the mom who lives for comfort but isn't quite ready for Crocs