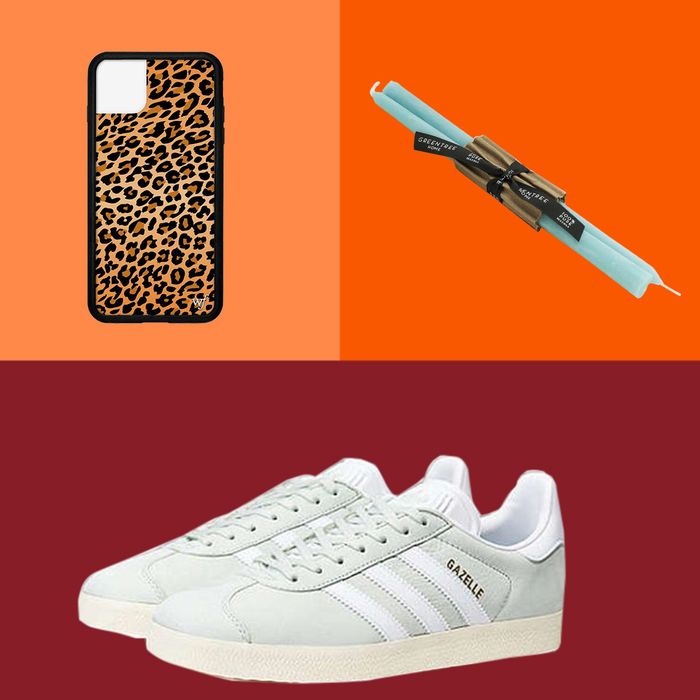 Gifts for all kinds of moms.
Photo-Illustration: Courtesy of the retailers
Mother's Day is now upon us, but this year, due to, you know, the world turning upside down, we think mom might be a bit more understanding if any gift you might send her is a little late. (Just don't forget to call her to acknowledge her special day.) Of course, there's no "one size fits all" gift for moms. Some are in their 20s; others are in their 90s. Some moms like to cook; others like to drink. Some like linen; others, a good blowout. So coming up with the best gifts for a mom can feel like an impossible task. (Gifts for dads can be equally tricky.) What we've attempted to do below is find gifts for several dozen specific mom archetypes that we hope will at least spark some ideas. While almost all of the things on this list are available on Amazon, we've found many of them elsewhere, too, for those who like to shop around. And if you feel bad about making her wait, check out the 16 virtual gifts — from wine tastings to tarot readings — we found for moms of all types; due to their digital nature, any of them can be purchased and delivered today.
For the mom who's on TikTok
For the mom who's a little glamorous
For the mom whose pajamas need an upgrade
For the mom who needs some help falling asleep
For the mom who needs a bit more help falling asleep
For the mom who likes to be cozy
For the mom who's always on her feet
For the mom who's always on her feet (and won't wear sneakers)
For the mom with cracked heels
For the mom who's always 'misplacing' things
For the mom who's hosting Zoom cocktail parties
For the mom who can't get enough animal print
For the mom who loves to garden
For the mom who's always washing her hands
For the mom whose constantly-washed hands are always chapped
For the mom who just became a mom
For the mom who just became a mom (for the second time)
For the mom who wants her home to smell like a spa
For the mom whose hair is always perfectly coiffed
For the mom who always has the perfect cat-eye
For the mom who wants to look put-together in the kitchen
For the mom who hates wasting paper towels
For the mom ready to take composting to the next level
For the mom who keeps orchids