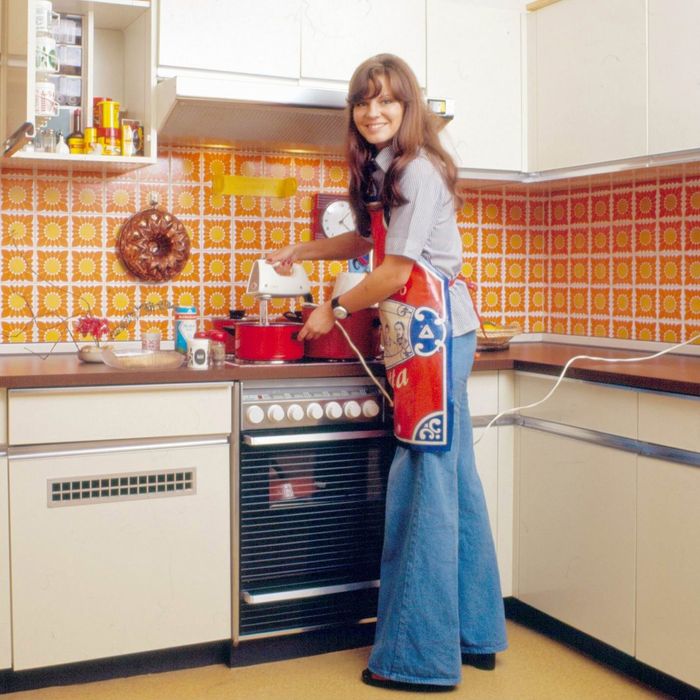 Photo: Peter Bischoff/Getty/Getty Images
When you're trying to come up with gift ideas for someone who likes to cook, you want to find something that's both personal and practical. But finding a gift for a home cook that strikes that balance can be hard, especially if you're the kind of person whose fridge is filled with takeout containers. That's why we've gathered nearly 50 of the best gifts for every type of home cook in your life — from the budding bread baker to the amateur chef who has it all.
For the home cook who has everything
They might not think they need a sous vide machine, but that's exactly what makes it a great gift for an experienced chef, who can use it to make always-tender steaks, never-overcooked fish, and even soft-scrambled eggs.
For the home cook who cares about aesthetics as much as function
For the home cook who wants to be more sustainable
Plastic bags can be extremely wasteful, so your eco-conscious home cook will surely appreciate these reusable storage bags. And if they're one to color-code their pantry, these come in tons of fun colors from lime to hot pink to orange.
For the home cook who serves custom cocktails with their meals
These expert-recommended coupe glasses will work for lots of different drinks, from frosé to champagne to a vodka martini.
For the home cook on a health kick
If they're on a major health kick, they're probably also on a smoothie kick. This is the best overall blender recommended by chefs and smoothie enthusiasts alike. (If the price seems a bit steep, we have other options for you here.)
For the home cook who would rather use a cookbook
Photo: retailer
A minimalist plywood cookbook-stand for those who still like reading recipes on paper — though it can also hold up a tablet.
For the home cook who'd like to throw more dinner parties
We were introduced to these tear-off linen napkins by Tonne Goodman, who discovered them at a boutique in Paris. "Instead of having a stack of napkins that needs to be spread out in an attractive fashion and then wrestled with to gingerly pick just one, you just simply tear each napkin off," she writes.
For the home cook who loves bold colors
Sheet pans are kitchen workhorses, but they're also pretty utilitarian in their design. That's why we think any home cook will love Great Jones' beloved Holy Sheet Pan, which comes recommended by recipe developer Erin Jeanne McDowell and food blogger Molly Yeh, who calls it "the prettiest pan." It's only available for preorder right now, but will ship at the end of March.
For the home cook who wants only one pot
This Dutch oven from Dansk has a mid-century design that's easy to cook with but still looks good on the dinner table. It's made of carbon steel, so it's lighter than cast-iron Dutch ovens but it's still sturdy enough to sear, braise, sauté, and bake anything you want.
For the home cook who makes their own sushi
This stylish Japanese-style soy-sauce dispenser is made from dishwasher-safe earthenware — and it'll look great next to even the most lopsided spicy-tuna roll.