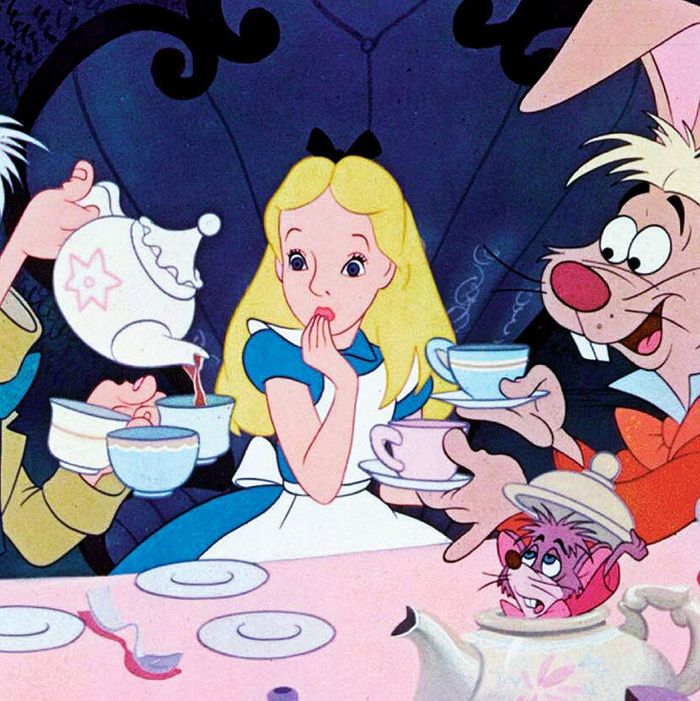 Photo: Album / Alamy Stock Photo/Alamy Stock Photo
With a wealth of information out there about the history, geography, preparation techniques, and cultural practices surrounding it, the world of tea can feel much like the world of wine: intimidating. But shopping for a tea lover doesn't have to be scary, since, also like wine, tea can be enjoyed without knowledge of its most esoteric details. We reached out to tea sommeliers, consultants, authors, and other experts to assemble this list of the best gifts for tea lovers, with options for all — from those just branching out from the lone tea pod in the office Keurig to those who have personally toured remote Nepali tea gardens.
Best tea kettles to gift
"A variable-temperature kettle takes the guesswork out of determining if the water is hot enough for oolongs or a little cooler for green teas," says Linda Gaylard, tea sommelier, founder of the Tea Stylist blog and author of The Tea Book. To experiment with teas at different temperatures, Tony Gebely, owner and founder of Tea Epicure, likes the Fellow Stagg EKG kettle "because it allows you to dial in the temperature required by the tea you are preparing to the degree." Mel Hattie, a certified tea sommelier, says, "with variable temperature, a gooseneck for precision pouring, plus aesthetically pleasing design, it's one of the best modern kettles money can buy." Tea sommelier Daniela Titiun loves her Fellow Stagg so much she describes it as "kind of like a baby to me."
If the Stagg is a bit out of your gifting budget, Gebely calls this Bonavita kettle "a cheaper, albeit less sexy, version." But that doesn't mean it's not a quality kettle worthy of a serious tea drinker. Kathy YL Chan, a tea specialist and Hawaii-based food blogger, says, "It's the only kettle I keep at home, and I love it to bits. It looks good, pours beautifully, and feels nice to carry. A good marriage of function and aesthetics." Gabrielle Jammal, tea sommelier of Baccarat Hotel New York, also thinks it's "excellent," and certified tea sommelier Jee Choe says, "I'm a huge fan of Bonavita's variable-temperature kettles. Water temperature can be adjusted with a push of a button."
For tea beginners who are unsure about setting exact temperatures, tea consultant Sara Shacket likes that this kettle has preset temperatures. Simply press the button for black, white, green, oolong, or delicate tea, and the kettle will do the rest.
While it's not technically a kettle, Choe says this hot-water dispenser (one of the best-rated models on Amazon) is a must-have for serious tea drinkers. "In the colder months, I keep it on the countertop and it's on all day, ready with temperature-controlled hot water," she says. Chan also recommends the Zohirushi boiler for all-day tea drinking, saying "it's a beast … and I love it."
Best tea storage to gift
Help them keep their tea fresh with storage containers that are as elegant as they are functional. The most important thing to consider when storing tea is keeping out "air and light — tea's biggest enemies," according to Blair Bowman, head of the tea program at Eleven Madison Park. They'll want to show off these elegant black jars, and that's totally fine, since the glass blocks all visible light.
"If money is no object, store all your tea in Kaikado tea caddies," says Chan of these chic copper canisters made in Japan. "They are so pleasing to look at and also very functional. These you keep for life." According to Hattie, even the Japanese imperial family uses Kaikado caddies, which, she says, "keep your tea safe, dry, and gorgeous."
Here are two more airtight, opaque containers, recommended by Choe and Shacket, that'll keep loose-leaf tea fresh without emptying your wallet. Give a mix of ceramic hues that'll look elegant on the countertop.
Best loose leaf tea infusers to gift
Moving from tea bags to loose-leaf tea infinitely broadens the horizons of a tea drinker. Give them a strainer that will make enjoying loose-leaf tea as easy as dunking a bag in a mug. "My favorite infusers are made by Finum, they last forever and can be thrown in the dishwasher. Mine are ten years old now and are showing no signs of wear," says Gebely. Big enough to allow leaves to expand, which maximizes flavor, but small enough to fit directly in a mug.
Shacket agrees that an infuser "needs to be as large as possible to let the leaves expand into the pot or cup." She uses stainless steel models, like this one, that don't transfer any flavor into the tea.
Another good-size, in-mug infuser, this is one of Hattie's picks and it comes with a lid that doubles as a saucer when you're done straining your tea.
Best teapots and cups to gift
"When you brew tea, you want to give the tea leaves room to breathe and move, so jamming leaves into an infuser is not ideal," says Chan, who prefers a pot with a built-in strainer. A large Hario Jumping Pot is ideal for hosts and hostesses who like serving tea to a group. Tea leaves have plenty of room to bounce around in the glass pot (hence the "jumping") and the gold-plated mesh strainer is an elegant touch.
One of Shacket's picks for beginners, this small teapot has a removable infuser for preparing tea right in the pot."It makes it easy to steep and then remove the leaves, so the tea doesn't become too bitter and overbrewed," she says.
Shacket also likes a glass teapot for "admiring the color of your tea."
A compact, all-in-one option recommended by Shacket, this mug has a strainer that sits inside for enjoying a personal cup. Turn the lid over and it becomes a saucer for resting the strainer once your tea is brewed. It comes in an impressive range of colors from this pale pink to bright yellow and mint green, so you can pick one in your pal's signature shade.
If they've never had tea from a gaiwan before, they're in for a treat. A classic Chinese design, the gaiwan is a small bowl with a lid through which tea is poured and strained, and it's the preferred drinking method for many of the tea pros we consulted. "It is meant for shorter infusions of a large amount of leaves and gives you amazing flavor," says Shacket. "It helps the brewer really interact with the tea. They require a little bit of practice to use, but once you are comfortable, it's the only vessel you'll need." François Marchand, co-owner of Camellia Sinensis Tea House and co-author of Tea: History, Terroirs, Varieties, calls gaiwans "simple objects that will bring the tasting experience to another level." This porcelain style comes in a number of soothing blue-green hues.
Literally translating to "kung fu tea," gong fu cha is, as Hattie explains, a "classic Chinese method of brewing tea that uses many small vessels." She says a "real tea aficionado" would love to have a set of their own. Lu Ann Pannunzio, author of Tea-spiration: Inspirational Words for Tea Lovers likes this set that includes everything you'll need (including a gaiwan, four tea cups, and a serving pot), but if you'd rather put together one on your own, Hattie recommends the mix-and-match pieces from Rishi Tea. "Try giving this as a gift to a friend and then sitting down to brew some tea together," says Hattie. "It's sure to get the conversation flowing."
Fans of the "English classic design," like Marchand, will adore this brightly patterned bone-china teacup and saucer from Wedgwood.
When it comes to teapots and cups, Titiun says she loves to stock up on the "prettiest" sets from Australian brand T2. "Every time I post pictures with their teaware, I get so many compliments," she says. This cheerful set turns tea-for-one into an occasion, and it all stacks up together for easy storage.
For "something not so dainty," Amy Dubin, Indian tea expert and host of Janam Tea at Garfunkel's, recommends Stelton's minimal designs. This black stoneware mug comes with a bamboo coaster, looking both modern and organic.
Best on-the-go tea gifts
This vacuum-sealed Zojirushi thermos, which Choe says "does an amazing job keeping hot things hot," is the hands-down favorite among tea experts. "I haven't found anything that keeps tea hot as long as these do," Shacket says. Chan calls it "ever reliable," and Gebely says it's "consistently one of the highest-rated thermoses on the market." Get them one in Champagne gold to feel a little extra special. They can even use it to keep booze cold at the beach — like this Strategist contributor did.
Like the Zojirushi, this S'well tumbler is both handsome and useful. Hattie says, "It keeps tea hot for a long time, and the wide top helps you not to burn your mouth."