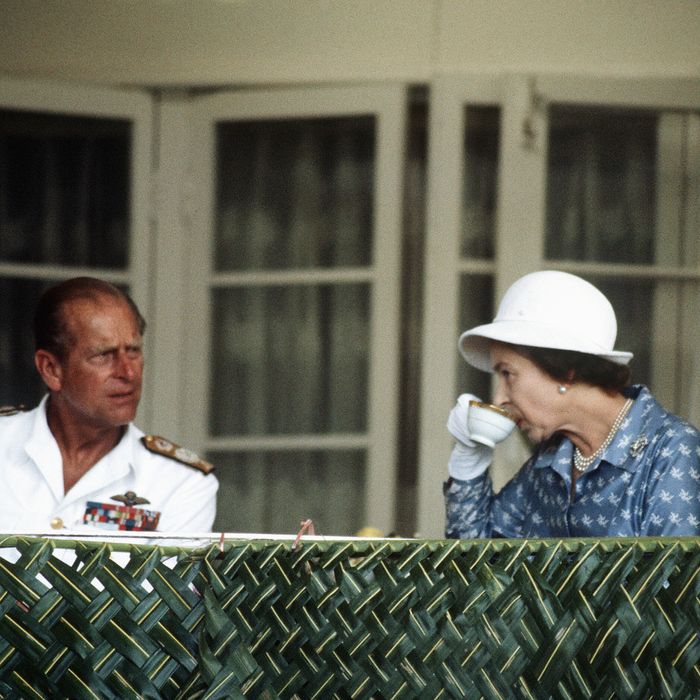 Photo: Getty/Getty Images
Most people enjoy a cup of tea, whether for the occasional caffeine-boost when they've already downed three cups of coffee, as an evening ritual before bed, or in the deeply intense way that coffee lovers and wine lovers engage with their respective drinks. No matter where you — or someone you know — fall on this spectrum, there are a lot of useful tools, beautiful accessories, and delicious teas out there, all of which would make great gifts. To help you navigate your shopping, we reached out to tea sommeliers, consultants, authors, and other experts to assemble this list of the best gifts for tea lovers, with options for all — from those just branching out from the lone tea pod in the office Keurig to those who have personally toured remote Nepali tea gardens. Here are their top picks.
Best tea kettles to gift
"A variable-temperature kettle takes the guesswork out of determining if the water is hot enough for oolongs or a little cooler for green teas," says Linda Gaylard, tea sommelier, founder of the Tea Stylist blog, and author of The Tea Book. To experiment with teas at different temperatures, Tony Gebely, owner and founder of Tea Epicure, likes the Fellow Stagg EKG kettle "because it allows you to dial in the temperature required by the tea you are preparing to the degree." Mel Hattie, a certified tea sommelier, says, "with variable temperature, a gooseneck for precision pouring, plus aesthetically pleasing design, it's one of the best modern kettles money can buy." Tea sommelier Daniela Titiun loves her Fellow Stagg so much she describes it as "kind of like a baby to me."
If the Stagg is a bit out of your gifting budget, Gebely calls this Bonavita kettle "a cheaper, albeit less sexy, version." But that doesn't mean it's not a quality kettle worthy of a serious tea drinker. Kathy YL Chan, a tea specialist and Hawaii-based food blogger, says, "It's the only kettle I keep at home, and I love it to bits. It looks good, pours beautifully, and feels nice to carry. A good marriage of function and aesthetics." Gabrielle Jammal, tea sommelier of Baccarat Hotel New York, also thinks it's "excellent," and certified tea sommelier Jee Choe says, "I'm a huge fan."
For tea beginners who are unsure about setting exact temperatures, tea consultant Sara Shacket likes that this kettle has preset temperatures. Simply press the button for black, white, green, oolong, or delicate tea, and the kettle will do the rest.
While it's not technically a kettle, Choe says this hot-water dispenser (one of the best-rated models on Amazon) is a must-have for serious tea drinkers. "In the colder months, I keep it on the countertop and it's on all day, ready with temperature-controlled hot water," she says. Chan also recommends the Zohirushi boiler for all-day tea drinking, saying "it's a beast … and I love it."
If your favorite tea lover is into beautiful stovetop kettles, Steve Schwartz, founder and master tea blender at Art of Tea in L.A., loves this classic kettle. "The steam whistle on this teapot sets the tone for a morning or evening tea ritual," he says. "And it's a timeless heirloom."
This more affordable stovetop model, recommended by Yasmina Palumbo, a co-owner of Mud Coffee in New York City, is also nice to look at — not to mention it has that helpful goose neck for precise and clean pouring. Just like the Simplex version, it'll save on counter space, too.
Another non-kettle option, this brewer makes beautiful iced tea for warmer months. It comes recommended by MochaBox Coffee co-owners Harlin Thomas II and Floyd Sartin, who originally suggested it for cold brew — but it works just as well for tea. It's "affordable and easy to use," they say, with glass and steel parts that are much easier to clean and last far longer than similarly priced vessels made of plastic.
Best tea storage to gift
Help the person you're gifting keep their tea fresh with storage containers that are as elegant as they are functional. The most important thing to consider when storing tea is keeping out "air and light — tea's biggest enemies," according to Blair Bowman, former head of the tea program at Eleven Madison Park. They'll want to show off these elegant black jars, and that's totally fine, since the glass blocks all visible light.
"If money is no object, store all your tea in Kaikado tea caddies," says Chan of these chic copper canisters made in Japan. "They are so pleasing to look at and also very functional. These you keep for life." According to Hattie, even the Japanese imperial family uses Kaikado caddies, which, she says, "keep your tea safe, dry, and gorgeous."
Here are two more airtight, opaque containers, recommended by Choe and Shacket, that'll keep loose-leaf tea fresh without emptying your wallet. Give a mix of ceramic hues that'll look elegant on the countertop.
Best tea accessories to gift
Serving tea to multiple people can be hard without the right tray, which is why Liao of Té Company loves these nonslip trays. "A beautiful tea tray can be an easy way to create nice tea moments with whatever teaware you have available," she says. "Kinto offers these wonderful coasters and trays in various sizes and shapes to create a sense of place for a teatime routine."