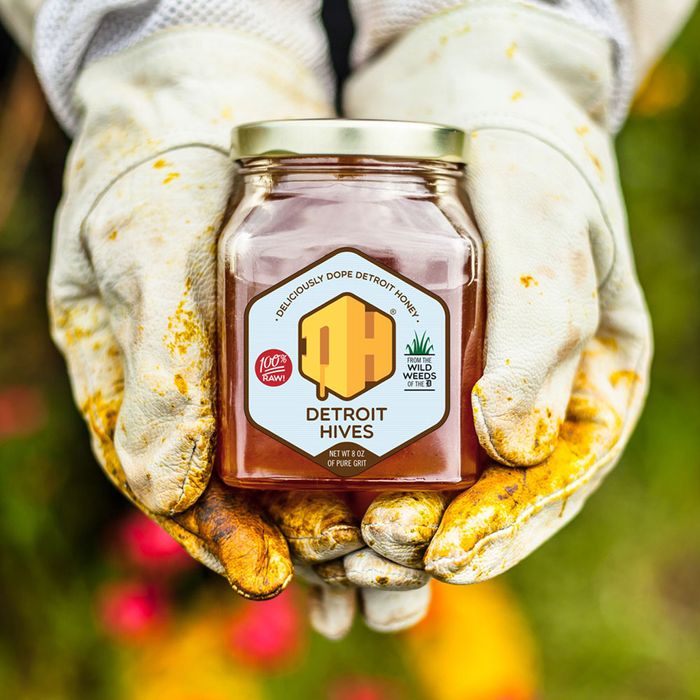 While you may be used to squeezing whatever honey is in that bear-shaped container into your tea, there's a whole world of distinct types out there that range in both taste and texture. The taste depends on the type of blossoms the honeybees drink the nectar from, and the texture is a product of the nectar and how the honey was processed. Different varieties can actually have flavor profiles as distinct "as a Pinot noir and a Chardonnay," says Camille Kaplan of Oregon-based Old Blue Raw Honey.
To find the best honeys, we spoke with beekeepers, food writers, and chefs. They recommended options for people who want the right honey for baking, or something to slather on toast, whisk into dressings, or, of course, stir into your tea. Note: All the experts recommend experimenting with different varietals to help you find (and fully appreciate) your favorite. Tom Wilk, head beekeeper and vice-president of Wilk Apiary, for instance, prefers buckwheat honey for its molasses taste, while Kaplan likes clary sage honey for its strong floral notes. Here are our experts' picks.
The best honeys for everyday use
Jerrelle Guy, author of Black Girl Baking, recommends this "sweet, full-bodied" honey as an "everyday go-to." While it is not single origin (the honey is processed in a facility that sources from many different beekeepers), its affordable price point means you don't have to feel bad about using it liberally while cooking. Lindsay Collins, host and creator of Effin B Radio, suggests always having a workhorse honey like this one in your pantry because "if you're cooking with honey it usually puts a pretty significant dent in your stash. I don't use the super special, raw, local stuff because it's a waste to throw such a nuanced and delicate product with lots of other ingredients," she says.
Linden honey, sourced from the blossoms of Linden or Basswood trees, has a "light and minty" flavor, according to Brooklyn Grange's Head Beekeeper, Geraldine Simonis. It should be light in color and is mild enough for everyday use.
Julia Turshen, chef and author of Simply Julia, loves Damn Good Honey, a local business near her upstate New York home. "Their honey is so delicious and a great reminder that how the honey tastes tells you so much about where the bees live," she says. "I use it in salad dressings, for baking, and often just mix a spoonful with some fresh lemon juice and hot water."
Speaking of where the bees live, Turshen also recommends Detroit Hives, which turns vacant lots in Detroit into pollinator havens. "Buying their honey is an obvious and easy way to support them," she says.
Patrick Miller, founder of Faccia Brutto Spirits (and former chef-partner at Rucola in Brooklyn), is a fan of Tremblay Apiaries honey. It makes seven different kinds, but he tends to go for the Goldenrod and the Summer Flower Honey. They add a lot to the food he cooks, he says, but also to the amaro he makes at his company. "When I can get it, I use it in the Alpino, and it adds a floral complexity that other commercial honey doesn't come close to," he says.
The best honeys for baking
"Dr. Pescia's bees make this special honey from nectar gathered from the chestnut blossoms that grow in the rolling hills of Chianti. The earthy flavor — dark, dusty, even a little bitter — is an unforgettable match" for most desserts, says Natasha Pickowicz, executive pastry chef at Café Altro Paradiso and Flora Bar. Pescia practices a type of "nomadic beekeeping" in which he transports his hives to specific areas seasonally to produce monofloral honey.