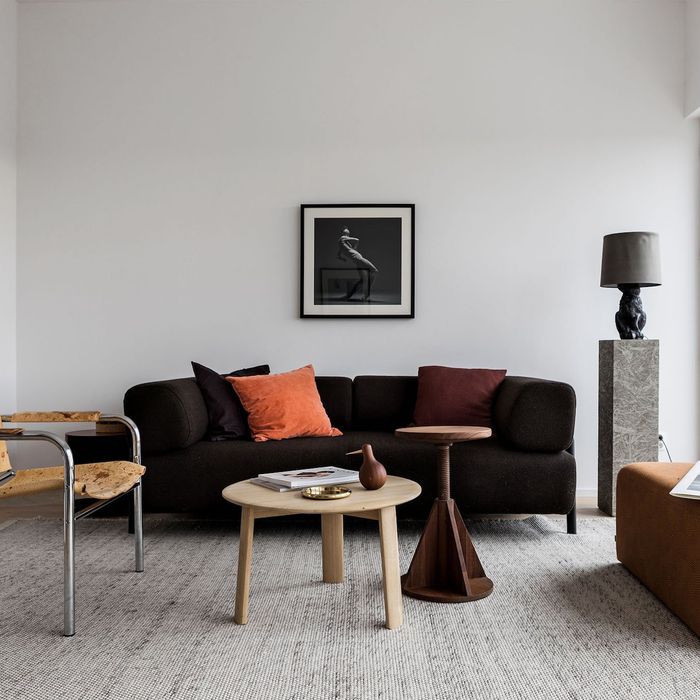 Photo: Courtesy of the Retailer
While choosing a coffee table may feel like both an overwhelming and an unsexy task, there are things to consider — beyond your overall aesthetic — to make the process a little less daunting. Nina Gotlieb, director of hospitality and contract design at West Elm, points out that it's helpful to consider the proportions and relative mass of each piece in your living room. "Sometimes, if you have a super-leggy couch, you don't want a super-leggy coffee table. Or if you have a sofa that's upholstered all the way to the ground, you don't want a super-massive coffee table because then everything feels too heavy," she says.
And you shouldn't be afraid to experiment with nontraditional shapes and materials. There are plenty of fun designs out there that range from the tried-and-true (mid-century design, for example, doesn't seem to be going anywhere) to the unexpected (consider a table with pool noodles for legs) that you can incorporate without turning your living room into a mismatched playhouse.
To help you find the coffee table that works best with your budget and your space — whether you want to make it the focus of your room or have it play a more supporting, holding-the-remote-control kind of role — we polled 24 interior designers on their favorites. Below, 50 coffee tables organized by style and material.
Best modern coffee tables: Acrylic
Best modern coffee tables: Terrazzo
Best modern coffee tables: Marble-topped
Best modern coffee tables: Steel
Best modern coffee tables: Wood
Best classic coffee tables: Brass and glass
Best classic coffee tables: Wood