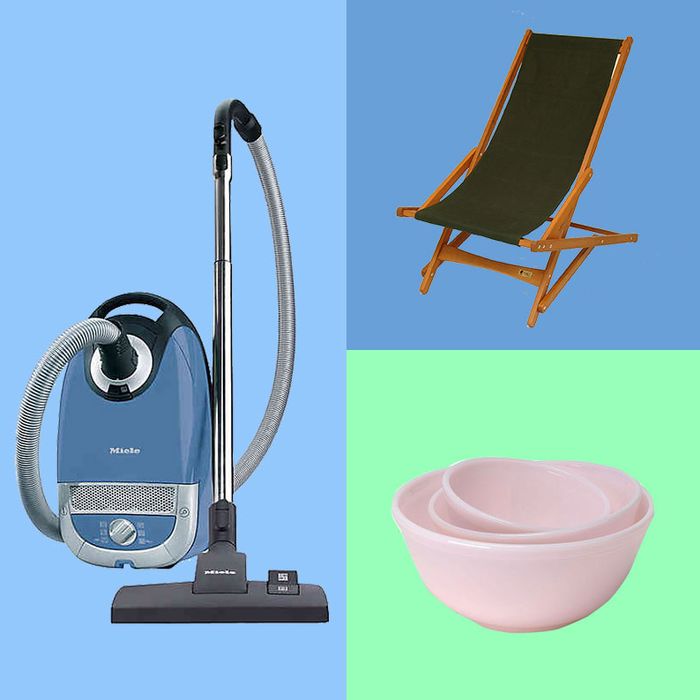 Photo-Illustration: Retailers
Wedding season is guaranteed to look a little different this year, with engaged couples choosing between Zoom nuptials, socially distanced ceremonies, or, most likely, postponing until next year when the coronavirus crisis is hopefully behind us. But even though weddings aren't quite the same, there's still the need to give a gift — and the desire to give a good one. While the process can be a beast, we here at the Strategist have honed a pretty good sense about what makes a great wedding gift. We combed through our archives, cherry-picking the best things that any newlywed would want (other than the Le Creusets, Cuisinarts, and KitchenAids you're probably already drowning in). Think of it as the Strategist's Greatest Hits: Wedding Edition. Whether you're looking for something off-registry, or trying to find the just-right thing to put on your own, we've come up with a megalist of all of our favorite items. It's the ultimate alt-registry. (If you're feeling inspired, you can get started on your own Amazon registry, too.)
This eye-catching bottle of olive oil will complement all of their shiny new kitchen gear. And it's not just a pretty package: The Tuscan oil is made from olives harvested only in October (when olives are green and just starting to ripen) for the most potent flavor.
Whether the newlyweds prefer cocktails or mocktails, these bitters (which include citrus, lavender lemon, and wild mountain sage) will add depth and flavors to any drink.
Hands down, no question, this is the chef's knife to get. We talked to more than two dozen experts and even tested some ourselves: It's the best.
Experts have told us to forgo the standard cheese knife set and instead buy a universal cheese knife, like this stainless-steel version from Swissmar.
Forget the usual suspects (though if you are going to go with a usual suspect, go with this one), and instead get this copper-plated pepper mill. Writer Juliet Lapidos says it "always attracts attention at dinner parties. Once a guest asked if it was a family heirloom."
They likely already registered for a Lodge cast iron pan or Le Creuset Dutch oven which are both fine for baking bread, but Mia Leimkuhler, manager of audience engagement at the Strategist, tells us this is the best option for flavorful loaves with crisp crusts.
One of our favorite gifts for home cooks, this Dutch oven (that's made from carbon steel so it's lighter than cast iron) can also be found in the kitchen of chef Samin Nosrat, author of Salt, Fat, Acid, Heat and host of the Netflix show of the same name. She has a vintage yellow version.
Sure, All-Clad is great, but this copper pan from Mauviel is a work of art. It's the favorite of Vic's, Rosie's, and Cookshop chef Marc Meyer, who told us why he loves this pan: "It's beautifully made, and the handle stays cool, even when using high heat. It's a pleasure to cook anything in this pan."
Another alternative to the All-Clads and Cuisinarts of the world is chef-beloved French cookware line Matfer Bourgeat. This pan was recommended to us by John Fraser (Dovetail, Narcissa, Nix).
As for what to do with all that new cookware, they'll get plenty of ideas from this cookbook from chef Joshua McFadden. Janna Gur, author of Shuk, loves Six Seasons for its "beautiful writing, terrific (and meticulously developed and tested) recipes, mouthwatering photos, lots of veggies and seasonality."
For the couple with no clue how to use any of their new kitchen gear, a subscription to a meal delivery service will help them hone their techniques. Strategist writer Lauren Ro likes that the recipes from Martha Stewart's meal service, Marley Spoon, "come with step-by-step instructions on a sheet with pictures and are pretty straightforward."
Sierra Tishgart, co-founder of cookware brand Great Jones, loves this leather-bound edition of the classic Joy of Cooking. While "it's definitely a little bit more expensive than the regular edition, it's really beautiful," she says.