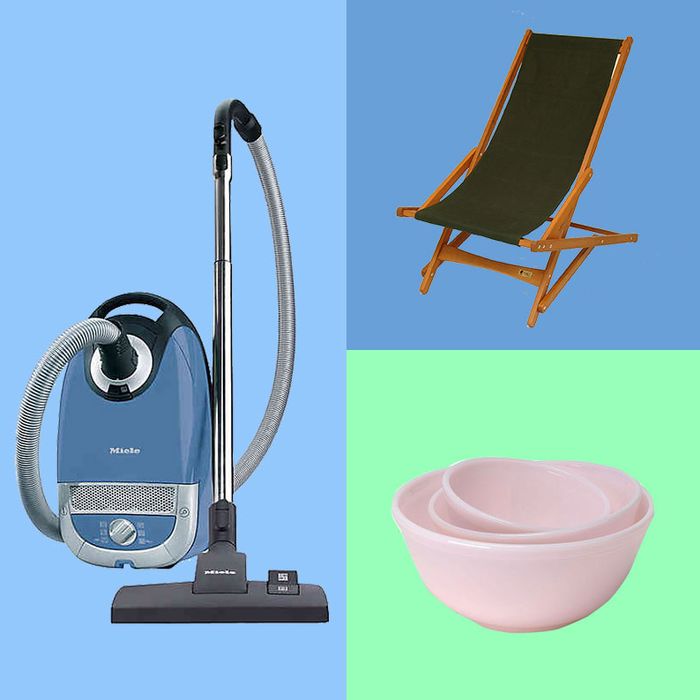 Photo-Illustration: Retailers
Wedding season is guaranteed to look a little different this year, with engaged couples choosing between Zoom nuptials, socially distanced ceremonies, or, most likely, postponing until next year when the coronavirus crisis is hopefully behind us. But even though weddings aren't quite the same, there's still the need to give a gift — and the desire to give a good one. While the process can be a beast, we here at the Strategist have honed a pretty good sense about what makes a great wedding gift. We combed through our archives, cherry-picking the best things that any newlywed would want (other than the Le Creusets, Cuisinarts, and KitchenAids you're probably already drowning in). Think of it as the Strategist's Greatest Hits: Wedding Edition. Whether you're looking for something off-registry, or trying to find the just-right thing to put on your own, we've come up with a megalist of all of our favorite items. It's the ultimate alt-registry. (If you're feeling inspired, you can get started on your own Amazon registry, too.)
In our big roundup of the best linen sheets, Strategist writer Tembe Denton-Hurst said these Belgian linen sheets "have this automatically lived-in look, soft and rumpled and ultraluxurious." There are plenty of color options to choose from, too, like forest green, terra-cotta, and peacock blue.
We thought this more affordable linen option from West Elm held its own against some of the fancier sets.
Non-fusty quilts are hard to come by. This one, from Joinery, is crafted by a team of six weavers from of São João del Rei, Brazil.
For the couple with bold style, interior designer Audrey Margarite suggests a colorful, floral duvet cover from Marimekko. This one is particularly cheerful.
One of our favorite weighted blankets to gift, the Baloo is made from breathable cotton so its weight feels soothing, not suffocating.
These lightweight towels are quick-drying as well as soft and cozy. Strategist senior writer Karen Iorio Adelson notes, "They actually dried me off quicker than my old towels and didn't get wet and soggy in the process. Apparently the secret is the towel's loose weave, which promotes air circulation."
These bath salts — a mix of CBD with relaxing epsom salt, Himalayan pink salt, and essential oils — are stylist Kara Welch's "absolute fave." We also like that the packaging looks classy and doesn't scream CBD.
Strategist editor Alexis Swerdloff owns this bamboo bath mat and much prefers it to her formerly soggy cloth one. "No longer must I step on a sad and flattened terry-cloth bath mat," she says, "and my bathroom suddenly feels like a spa."
Matching bathrobes make a nice gift. These plush ones from luxury linens brand Frette come recommended by Dinah Cooke, who directs social media for the Joanna Vargas spa. "I'm absolutely in love with mine. It's luxurious yet simple," she says. "I wear it after taking a long bath or while I'm sheet-masking."