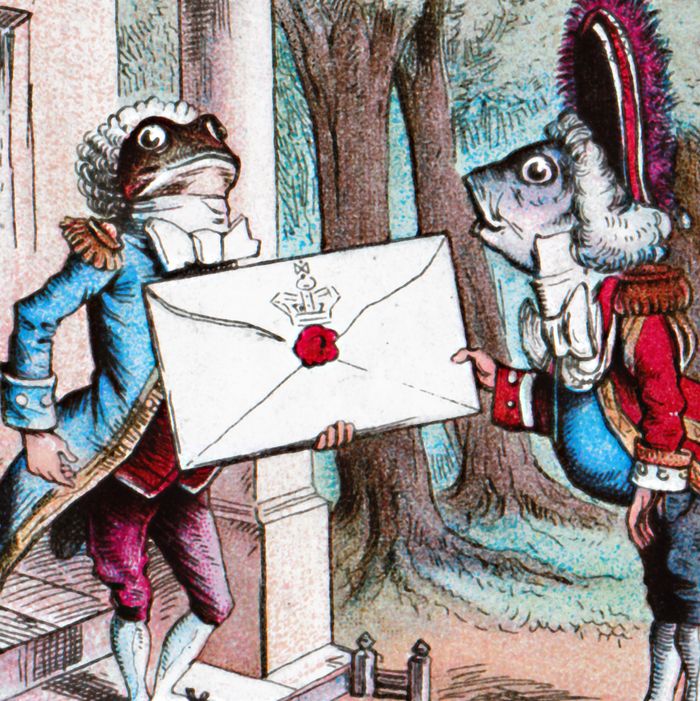 Yeah, you can give the gift of Uber or Whole Foods.
Photo: Courtesy of Getty Images
Okay, so you waited till the very end to buy holiday gifts, and now not even last-minute sales or two-day shipping will save you. You could head out into the world, braving the crowds and trying to scrounge up some kind of gift in a blind frenzy — Wait, what's their shoe size? Do they already have an Apple TV? — or you could save yourself the trouble with an e-gift card or subscription, which these days come from a surprisingly broad swath of places. (Did you know you could give the gift of Netflix?) Here's a tip: Even if the gift code will be emailed to them, go to the trouble of printing it out and sticking it in a card, even one you get at the drugstore. Or better yet, put the printout in a box that you then gift wrap. There's time for that, at least.
Even though most official Baby Yoda merch isn't shipping till spring, you can still give the gift of The Mandalorian this holiday season.
An Audible gift membership will get the bookworm in your life three titles per month (one audiobook and two audible originals), plus 30 percent off any additional titles.
An annual subscription that will get your movie buff through the rest of hibernation season.
A particularly thoughtful gift for your holiday host, who'll probably be sick of cooking by the time January rolls around.
A gift that everyone from your Billie Eilish superfan niece to your Deadhead uncle will enjoy.
So they don't have to use their parents' account to watch Marriage Story or The Irishman.
If you know they're a skin-care fiend, but you're at a loss for what products they might want, give them a gift card to Dermstore.
If their bathroom cabinets are filled with sheet masks and serums, they'll probably be delighted by the gift of K-beauty from Soko Glam.
We also love Brooklinen's linen bedding, as well as its buttery-soft cotton sheets.
In our roundup of the 100 best pens, Baron Fig's Rollerball came out on top. But the New York City–based company makes a bunch of other great office gear, too, in case pens aren't their thing.
Makers of a Strategist-approved work bag.
It seems mundane, but you might be opening up a whole new world for that friend or loved one who's stuck in a Gristedes or Trader Joe's rut.
Give the gift of fine wine with a membership to Winc. It'll ship wine straight to your giftee's door — a custom selection based on their palate.
Spare them the agony of having to wait for the J train — or pay them back for all those rides you still haven't Venmoed them for.
Or you could give them credit toward their next Lyft ride, through the app.
Is your recipient a cinephile? Load up a Fandango card and let them at it.
Budding beauty bloggers would flip over a gift card from the makeup and scent emporium.
Our beauty writer Rio Viera-Newton is "psychotically obsessed" with Ulta, and especially with how it offers both drugstore and luxury brands side by side.
For the shopper who looks forward to Nordstrom's reliably excellent Half-Yearly and Anniversary sales.
If they want nothing more than to head off to the Catskills — or Palm Springs or Rehoboth — give them a hand. (If you're looking for a way to pay for this gift, you could always list your place on Airbnb.)