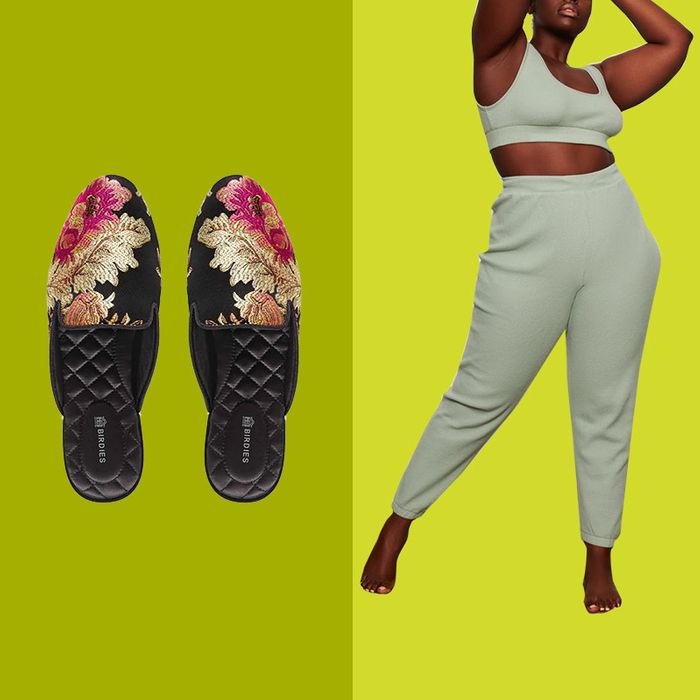 Photo-Illustration: retailers
While you might just be starting to think about holiday shopping, it's never too early to scoop up some of the more in-demand gifts of the season — especially during a year when online orders are at a high and the mail is moving slowly. For the past few years, we've talked to trend forecasters about the holiday gifts they suspect will be especially popular for women and men, and even likely to sell out. Last holiday season, we heard about "sloungewear" and "two-mile wear," loungewear-focused trends that, unsurprisingly, are back and more expansive than ever this year. To find out what other pieces will be big for women's gifts this holiday season, we called up a panel of expert trend forecasters, including WGSN womenswear senior strategist Laura Yiannakou; WGSN associate accessories and footwear editor Ana Correa; Fashion Snoops vice president and creative director of womenswear Melissa Moylan; Fashion Snoops accessories director Hallie Spradlin; and forecasters from consumer, culture, and creativity think tank TOBETDG.
Loungewear in soothing tones
Unsurprisingly, the spring, summer, and fall of loungewear will be followed by a winter of loungewear, according to our forecasters. "We've been living in sweatpants, and that's going to continue," says Fashion Snoops' Melissa Moylan. One pair of sweats she suspects will be especially popular is the Skims Waffle Jogger. "You can wear them out, and they're by Kim Kardashian," she says. Skims is known for selling out quickly (they've already started selling out in some sizes), so if you're thinking of gifting these you'll want to order early — and consider some of the other items in Skims' waffle collection, like the leggings and long-sleeve shirts.
Those who have been following the Great Sweatpants Renaissance of 2020 will probably be familiar with Entireworld's Loop Back Sweatsuit by now. They're known to sell out as soon as they restock — so shop and early and quickly if you want to snag matching pieces. "I think Entireworld's sweatsuits are really uplifting because of the colors they come in," says Moylan, who put the sweatsuit securely on her list of items likely to sell out this holiday season.