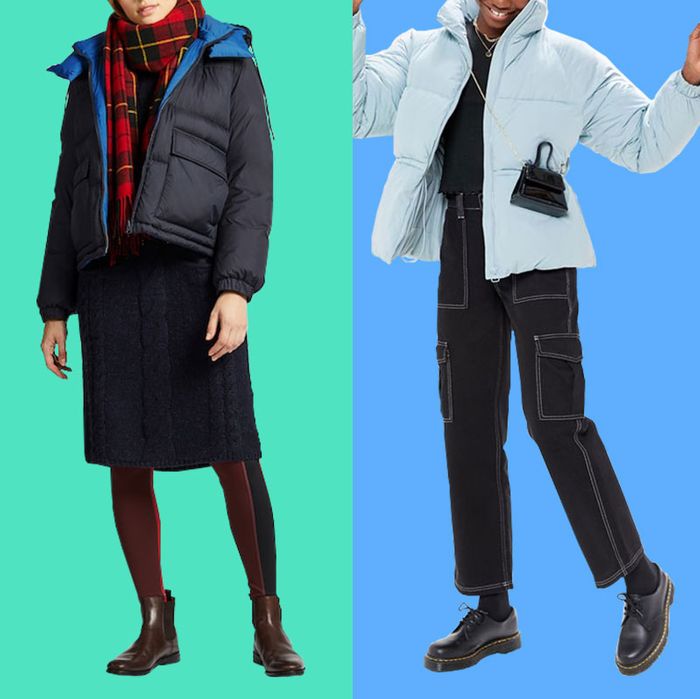 Photo: Courtesy of the vendors
In our advice column, Ask the Strategist, we take your most burning shopping questions and survey friends, call up experts, and draw on our own personal experience to answer them. As always, please comment with any questions of your own — we're here to help.
Question: I need a short, cool puffer jacket that won't cost me more than $180, basically goes with everything, and I'll be able to wear for years. This Frank and Oak coat is calling my name, but it's too expensive. And I need it to be short because I'm five-foot-four and I drown in most winter coats.
You've come to the right place! I, too, am looking for a short puffer jacket, and would not like to spend more than $180. In fact, I'd like to not spend more than $150, so there are some even cheaper options on this list (with a few splurges at the end, which, if you're looking for something to hang on to for a while, might be worth investing in). And I'm with you when it comes to length — save the North Face down jackets that fall to your ankle and could double as a sleeping bag for an Alaskan cruise, or at least just for subzero temperatures. Below, all the worthy short, cool puffers I've found on my search, many of which will (hopefully) work for you, too.
It's not quite as bright a yellow as the Frank and Oak coat you like, but this one from Uniqlo is a pleasing burnt-marigold shade that you probably won't get sick of after a couple seasons. I actually tried this on over the weekend and found it warm without being too heavy, with a length that hits at a flattering place on the upper hip. And the price is right: You could buy it in two colors (it also comes in green, beige, pink, and blue) and still be under your budget.
Here's another one that I was eyeing at Uniqlo. I know what you're thinking: This coat is from a buzzy collab, meaning it is not necessarily timeless and you'll probably end up sharing a subway car with at least one other person who's wearing it. I counter that with, It's really nice-looking! And reversible, so you're getting two colors in one coat. Plus, the hood is removable. One of my good friends just bought the blue/green, and I have her blessing to buy one, too. If I can risk matching with someone I see all the time, I think you can risk it, too.
Photo: Retailer
Just look at that collar! Your neck is going to be so warm. The "bone" color and silver drawstring toggle feel very '90s ski lodge, and the drop shoulders give the coat an interesting, slightly rounded silhouette.