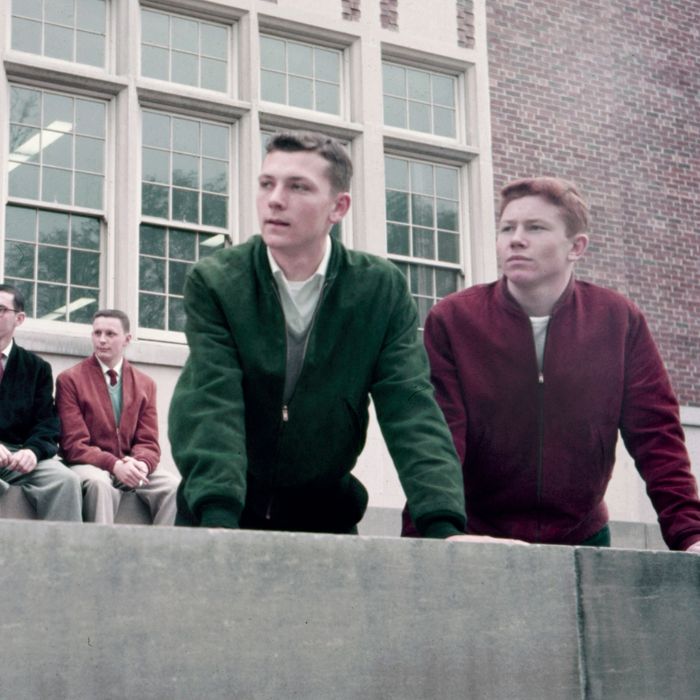 Photo: Nina Leen/Getty Images
In our advice column, Ask the Strategist, we take your most burning shopping questions and scour friends, call up experts, and draw from personal experience to answer them. As always, please comment with one of your own — we're here to help.
Question: So in winter, you wear a big ol' winter jacket, and in the summer, it's hot, so you wear no jacket, but I feel like the light to mid-weight spring jacket is a time for the non-fashion-forward man to assert some aesthetic. I think the problem I have is that so many light to mid-weight male jackets feel like masculine drag for people who live in cities. Like, I tweeted, "I've never been to Westworld, but I've shopped for a mid-weight jacket as a man." It's like barn jackets and army jackets and work jackets, but I prefer having a put-together aesthetic as opposed to an on-trend aesthetic. The other issue is that I have a very long torso. Bombers are cut short by nature, so they look very short on me. My fear with a long black jacket, as a tallish person, is that it will feel weirdly intimidating and/or trench-coaty. I started looking at leather jackets, but I feel like that is just going to be difficult. I am considering just wearing a black denim jacket. The answer appears to be to get a Harrington jacket, but we'll see. What do you think?
You've already put so much thought into this, so let's not waste any more time. On to the jackets.
Photo: Courtesy of the Vendor
Along with the question, this writer sent in some of the jackets he's already considering, so we'll include those here. He told us that he found "a nice one" at J.Crew, and we think it's probably this classic Harrington.
Photo: Courtesy of the Vendor
But I kind of like this one more, and without the elastic waist it's probably even better if you're nervous about the jacket being too short for your long torso.
Photo: Courtesy of the Vendor
And this one hits on that kind of techy rain-jacket look that I think is really nice, modern, and refreshing if you're open to something with a hood. It seems like something people in Copenhagen or Amsterdam would wear.
Photo: Courtesy of the Vendor
Our friend who sent in the question also wrote in that he was considering this on-sale Calvin Klein option.
Photo: Courtesy of the Vendor
He also thinks this Uniqlo U Harrington is cool. We agree and love that it comes in a few different colors.
Photo: Courtesy of the Vendor
I get your hesitation about the trench, but if you're open to a longer length, I think this Uniqlo option is a good bet, and the collar plus hood combination isn't so trench-y. There's something about a longer jacket that reads very professional and put-together and man about his business to me.
Photo: Courtesy of the Vendor
And, if you must, it comes in a shorter version that's really easy to pull off and pretty much goes with everything.
Photo: Courtesy of the Vendor