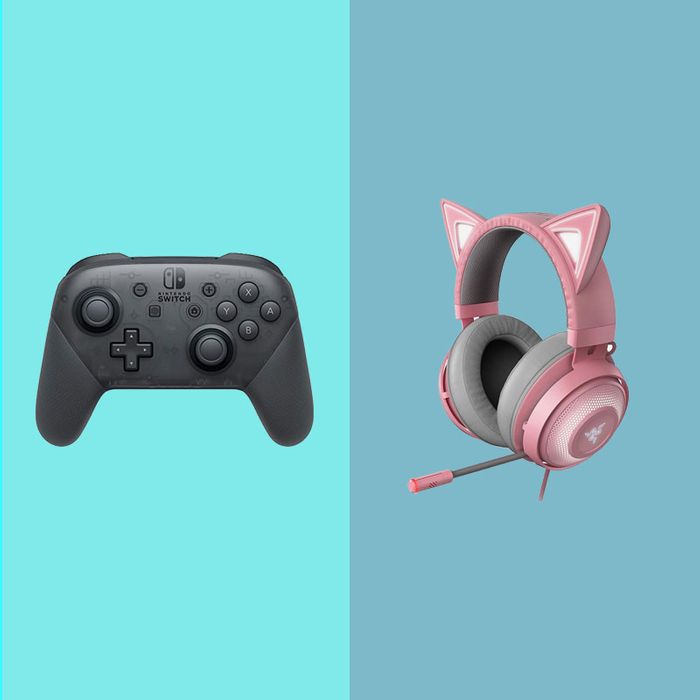 If you're not a gamer yourself, it can feel next to impossible to know what to buy for the gamer in your life. To help you find a winning gift — whether they have a huge following on Twitch or just play for themselves — we talked to over a dozen gamers about the consoles, games, collectibles, and accessories they're wishing for this year.
Consoles
If, they don't already have a Nintendo Switch, the console makes a foolproof gift. For the past three years, Switch has been the most wanted gaming system around with celebrity fans including Emile Hirsch, Jonathan Van Ness, Quinta Brunson and Sylvan Esso's Amelia Meath. ("When we wrote our latest record," Meath says, bandmate "Nick Sanborn and I would take breaks by playing Hades" on the Switch.) According to the gamers we talked to for this article, it's as popular as ever — Joshua Rivera, a freelance writer who often covers games, recommends buying the portable console for gamers of all ages, including beginners. Jamin Warren, the founder of TwoFiveSix, says, "Not only does it easily dock to your television, but there are also lots of great new games on it. For those who are looking for something really versatile and social, it's a perfect device." And when we talked to tween boys and girls about which gifts they'd want to receive, many mentioned a Nintendo Switch. If they already had one, they said they were asking for new games and accessories.
Emily Heller, a recommendations editor at Vulture and a gamer, recommends the Nintendo Switch Lite as an alternative to the regular Switch. "It's great for casual gamers," she says, "specifically for adults who commute on the subway to work." Both Heller and her husband have Switch Lites — she told us they haven't used their regular Switch that's hooked up to the TV since getting the Lites.