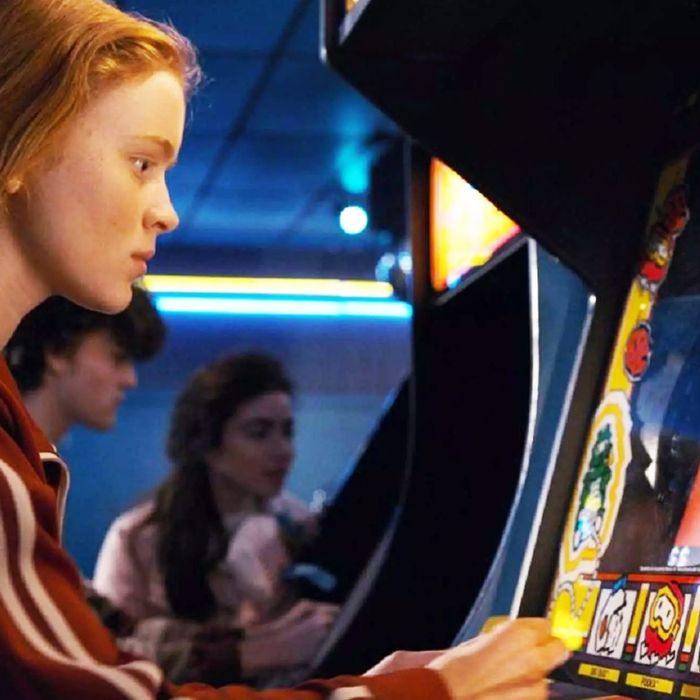 If you're not a gamer yourself, it can feel next to impossible to know what to buy for the gamer in your life for the holidays. To help you find a winning gift for any gamer — whether they have a huge following on Twitch or just play for themselves — we talked to 16 gamers about the consoles, games, collectibles, and accessories they're wishing for this year.
Consoles
For the last three years, Nintendo Switch has been the most wanted game console around, and according to the gamers we talked to, it's just as popular as ever. Joshua Rivera, a freelance writer who often covers games, recommends buying the portable console for gamers of all ages, including beginners. Jamin Warren, founder of TwoFiveSix, says, "Not only does it easily dock to your television, but there are also lots of great new games on it. For those who are looking for something really versatile and social, it's a perfect device." And when we talked to tween boys and girls about what they want to unwrap this year, many of them mentioned a Nintendo Switch. If they already had one, they said they were asking for new games and accessories. The Switch has been out of stock for most of the year, so if you want to get your hands on one, you should act fast.
Emily Heller, a recommendations editor at Vulture and a gamer, recommends the Nintendo Switch Lite as a viable option to the regular Switch. "It's great for casual gamers," she says "specifically for adults who commute on the subway to work" (or who used to, at least). Both Heller and her husband have Switch Lites and she told us they haven't used their regular Switch that's hooked up to the TV since getting the Lites.
Susanna Pollack, president of Games for Change, told us that the Oculus Rift is a great gift for the avid gamer. "It offers a premium consumer experience in virtual reality, with stunning visuals and controls that let you interact naturally," she says. Matthew Mason, a sixth-grade gaming and movie enthusiast, says he wants the Oculus Quest and its carrying case. It is the brand's first-ever portable all-in-one VR gaming device that comes with two wireless controllers — and it lets you play all the same games you enjoyed on the Rift. The main difference between the two is that the Rift has to be tethered to a PC in order to function, whereas the Quest is a stand-alone system. Mason wants it to play VR Chat and to watch movies. "There's also this thing called a virtual desktop on it where you can have a virtual computer and send emails that way," says Mason. Plus, Polygon calls it the best value you can get in VR right now.
Games
"Annapurna Interactive has made some of the best indie games of the last few years, such as Outer Wilds, What Remains of Edith Finch, Donut County, and Kentucky Route Zero," Heller says. "This new collection not only comes in a deluxe limited-edition slipcover, but also includes the first physical PS4 releases for Gorogoa and Telling Lies, two gorgeous and innovative games that I love."
If you're looking for what Rivera calls "friendlier stuff," than some of the bigger, more cinematic releases, he recommends Luigi's Mansion 3 for Nintendo. "There are all kinds of games out there," he says. "So you have to kind of figure out what kind of video game someone would like in the same way you would figure out what kind of book they might like."
Andrew Webster, games editor at our sister site, The Verge, recommends a subscription service like Apple Arcade, which offers high-quality games and a more streamlined gaming experience compared to the regular games you might find in the App store. When we interviewed gamers to find alternatives to the frequently sold out Nintendo Switch, three of them recommended Apple Arcade as well. "I honestly find myself reaching more for my phone when it comes to playing games," says Sophie Orchard, a gaming YouTuber. "Right now, there is a much larger variety of games for mobile. It's more convenient to carry around (even if you are just carrying it around your house at the moment). And let's be honest, it's much nicer on your wallet."
"With the next generation of Xbox on the horizon and a shiny new studio acquisition under Microsoft's belt, Xbox Game Pass Ultimate is the best value out there when it comes to video game subscription services," says Heller. Webster also recommends the service, which gives you access to hundreds of games, discounts on future game releases, and an XBOX Live Gold membership, which allows you to play games online against other online players.
For "an equivalent batch of services available for PlayStation," Faulkner recommends the PS Plus membership, which gives you access to new games each month and lets you play online games against friends and other gamers.
"There's also Nintendo Switch Online, which lets you play games online and gives you access to a back catalogue of NES and SNES classics," Faulkner says.
Untitled Goose Game was a breakout hit in 2019 and the subject of hilarious conversation on Twitter. Rivera calls it "a delight." He says that "it's a funny game about being an awful goose" that is intent on wreaking havoc on townspeople by stealing their hats, playing pranks, and honking a lot.
Instead of suggesting a video game, Brad Driscoll (a.k.a. Dinky Dana, who has over 45,000 subscribers on YouTube and 25,000 Twitch followers) recommends the board game GloomHaven. "It feels like a combination of Magic the Gathering, Dungeons & Dragons, HeroQuest, and Choose Your Own Adventure books," he says. In an ever-changing world you and your fellow gamers take on monsters, gather loot, explore new corners of the GloomHaven universe and play cooperatively to keep the story going. Heller says it's a gift that "board game people would definitely be very excited about getting."
If you're looking for a less expensive board game, Rivera also likes Tales From the Loop. "Like Dungeons & Dragons, Tales From the Loop is a game in a book. But according to Rivera it's not so "drenched in elves and goblins." In fact, it's more like Stranger Things. In the game, you and your friends get to play as a bunch of kids in a town where weird stuff happens because of the government. So you have to figure out how to deal with that but also deal with your parents.