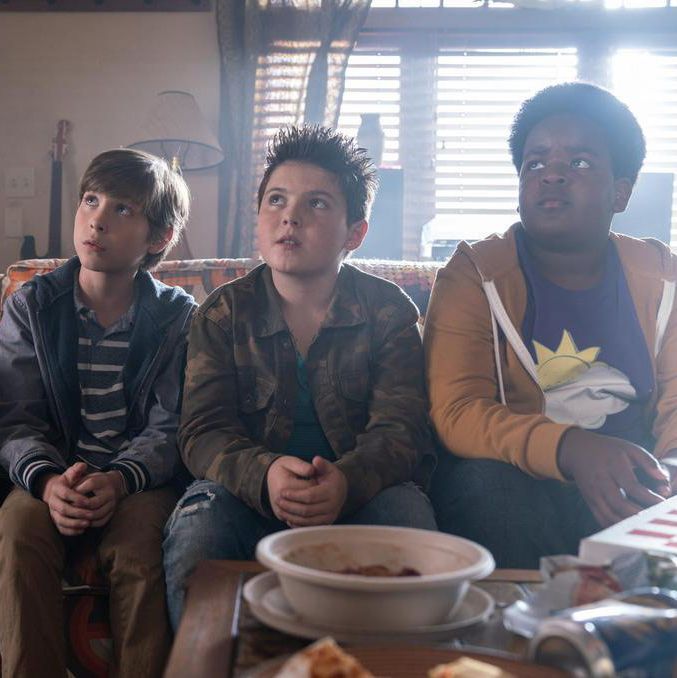 Photo: Universal Pictures
Tween boys (roughly 'tween the ages of 8 and 13) straddle a real middle ground. While they're interested in a lot of the same things as a 17-year-old or even some adults, many of them still enjoy playing with Legos and plush toys. And because kids in this age range mature at different rates, picking out a great gift for a tween boy that you don't know very well can be a challenge. To get a good sense of the best gifts for tween boys — the ones they might actually want to unwrap this year — we talked to ten of them about their ultimate holiday wish lists. The gifts they recommend run the gamut from video games and consoles to bobblehead dolls and Stranger Things collectibles.
A whopping seven of the ten boys we talked to said they either wanted to get a Nintendo Switch or already own one. Joshua, an 11-year-old in 6th grade, called it "the coolest gift I could imagine getting." Rajan, a 10-year-old who already has an Xbox, says the problem with the Xbox is that "you can only play it at your house." He's played the Switch at friends' houses and likes that it's portable. "You can play Nintendo Switch anywhere and you can get the same games as you can get on Xbox and maybe even more," he says. Two of the boys who already own the console told us they would like to get more games and new controllers.
Half of the boys we talked to said they want a pair of AirPods or AirPods Pro, which cost about a hundred bucks more than the originals but seem to fit most ears better and have the added benefit of being noise canceling. Thirteen-year-old Grant wants AirPods because, "I like listening to music and I don't have good headphones." And Sasha, a 12-year-old says he wants them for listening to podcasts and Drake — and because they look cool. "I think they're nicer than over-ears because they're not as bulky so I can just put em in my pocket."
Funko Pops