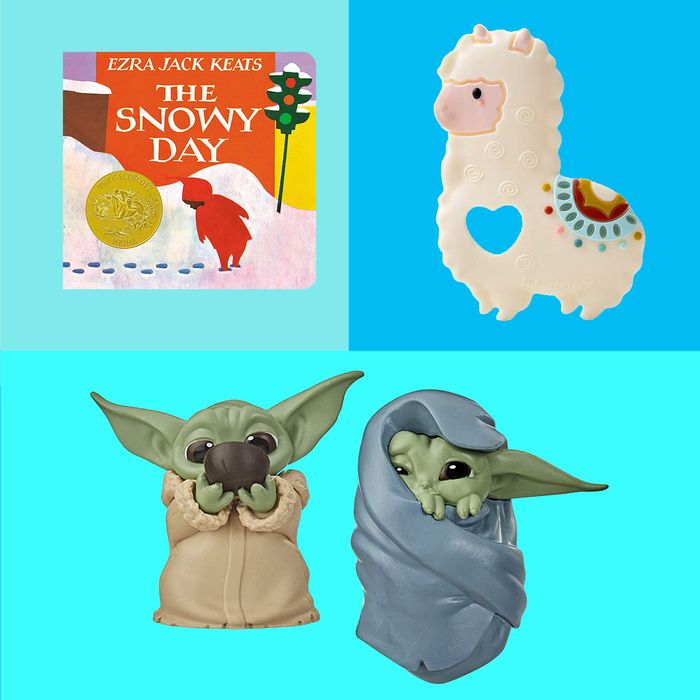 Photo: Courtesy of the retailers.
It doesn't take much to delight a child. Especially when it comes to stocking stuffers, where a little can go a long way. Simply giving young kiddos a bunch of wrapped up doodads and trinkets will (theoretically) keep them occupied for hours. But whether you're shopping for your 5-year-old nephew, your best friend's newborn, your own kid — or all three — finding those doodads and trinkets, even if they're small, can be understandably tricky. To help you fill your shopping cart in one fell swoop, we've rounded up a bunch of toys, books, and other goodies (a lot of which we've written about before) for the little ones in your life. To make things even easier: All are under $30 and are available from Amazon (but we've found some of them elsewhere, too, for those who like to shop around). And for you last-minute shoppers out there, we made sure that, as of today, everything ships in time for delivery by Christmas. (But don't dillydally, because this delivery window shrinks with each passing day.) For more — and more substantial — gifts for youngsters, check out our guide to this year's hottest gifts for kids.
My toddler adores these friction-motor-powered construction vehicles that go farther than any other toy cars he owns and require only a few pushes to propel them forward. They come in a set of four and each one is perfectly sized for a stocking.
This adorable family of tuxedo cats from Calico Critters is one of our favorite gifts to give 3-year-olds. It includes a mother cat named Natalie, a father called Mason, and two sisters, Lily and Rose, all of whom have removable clothing and moveable arms, legs, and heads.
What's cuter than a baby in a pair of Wayfarers? A baby in a pair of WeeFarers (which come with an adjustable strap and a carrying pouch).
And for the older kids doing remote learning all day (and into the night), some similarly shaped blue-light-blocking glasses that experts say will help them fall asleep a bit easier after so much screen time.