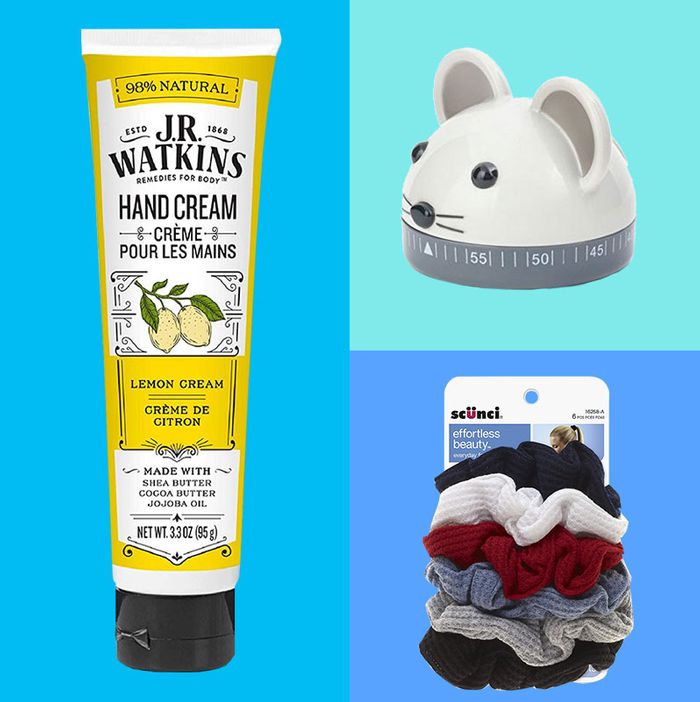 Photo: Courtesy of the retailers
As you get a handle on your holiday shopping list for mom, dad, best friend, boyfriend, or girlfriend, you must never forget the stocking stuffer. Like the cherry on top of a great dessert, stocking stuffers, when chosen correctly, can make all the difference between saying "I care" and "I really care." And you needn't break the bank to get it right, as there are plenty of interesting stocking stuffers out there for less than the price of your morning latte. Below, we found an assortment of 25 stocking stuffers on Amazon — all for $5 and under — for just about everyone on your list. Some are truly useful, while others are outlandish, but we think any are a great way to show whomever you're shopping for that you thought of every last, tiny detail.
And a cute kitchen timer to go with it.
Washable and nontoxic for endless (and safe) finger-painting fun for Young Picasso, a.k.a. your niece.
For any art lover in your life who also likes a cheeky statement sock.
These "S-biners" are two carabiners in one, making them doubly useful for schlepping stuff, whether on the subway or on a hike.
A fun craft to do with your niece or nephew over at the kids' table.
These pencils have a triangular barrel to help guide the youngest writers.
Unicorns, if you didn't know by now, are all the rage among young kids, and this notebook will inspire them to dream big — and help them get started on writing the next great American novel.
If all they want to do is color, L.O.L. Surprise! is an even bigger draw than unicorns are.
These stacking cups are a staple in many a baby's playroom.
For those new-parent friends or cousins, so they can finally let their baby play with their coffee cup. (This teether also doubles as a rattle.)
We like that these four-in-one pens come with pastel ink, unlike the standard foursome of black, blue, red, and green. Great for the teacher or editor (or bullet-journaler) in your life.
This waterproof notebook is the perfect companion to the pens above.
For the friend who wants to cut down on single-use plastic products.
For a sour-gummy-obsessed friend. This bag of Sour Patch Kids weighs nearly 2 pounds and would last both legs of a transcontinental flight.
Who would turn down the chance to own an inflatable turkey?
Dogs also deserve gifts (and their owners will never turn down a new toy).
A simple fix for keeping your mom's candlesticks from toppling over onto her dining table during holiday dinners.
Who would be able to resist this 3.5-inch cast-iron skillet from Lodge? Perfect for a single egg.