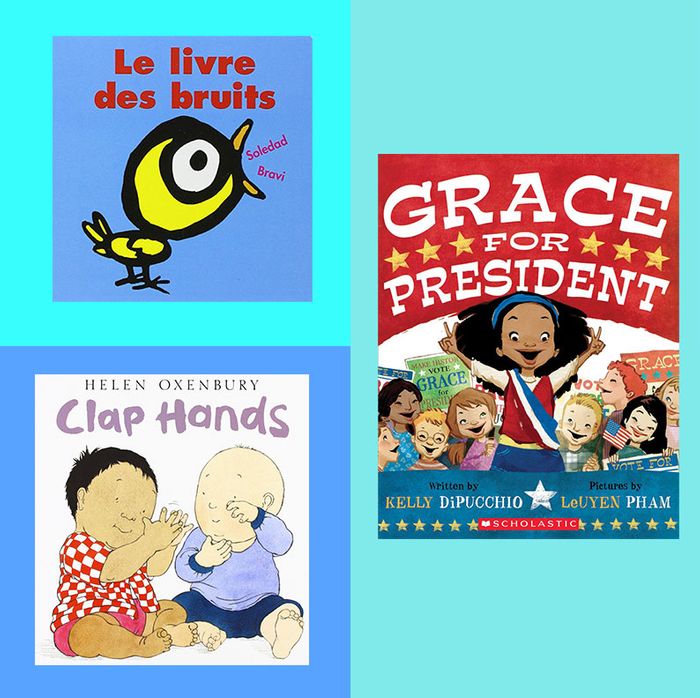 Photo: Courtesy of the vendors
After speaking with tons of parents and child-development experts, we noticed some trends in the advice they gave about shopping for kids. Whether they were talking about the best gifts for 6-month-olds or 6-year-olds, our expert sources warned that anything you give to a child is also a thing you're giving to their parents. So while popular toys that play "Baby Shark" on repeat might be met with cheers from a toddler or an elementary schooler, they may not be as appreciated by Mom and Dad. However, if the child you're buying for receives a beautifully designed (and age-appropriate) book, both kids and adults will likely begin to think of you as their favorite. To help you find the best kids' board books, picture books, chapter books, and even cookbooks, we sifted through everything we've written about before. Below, 33 children's books that would also make great gifts for all the kids (and, in turn, parents) in your life.
For babies
According to the child development experts we spoke to about the best gifts for 6-month-olds, babies at that age really love looking at pictures of other babies. "They are starting to be more inclined to pay attention to a book and they're starting to notice other babies' faces," says Sarah MacLaughlin, senior writer and training specialist of Zero to Three. This board book will both stand up to drool and mesmerize your little one.
Patricia Cantor, a professor of early-childhood education at Plymouth State University, told us she likes this board book that encourages language-enhancing interaction between babies and caregivers. "Babies really learn language when you use a word while matching it to an action or an object. So if you're reading the book Clap Hands while actually clapping your hands, they're gonna pick up that language much faster," Cantor says.
When writing about the best board books for babies, Strategist writer Lauren Ro learned that newborn babies are still developing their eyesight and see the world in black and white. For that reason, she wrote that this highly graphic book — which unfolds accordion-style so babies can stare at it during tummy time — is another great one for infants.