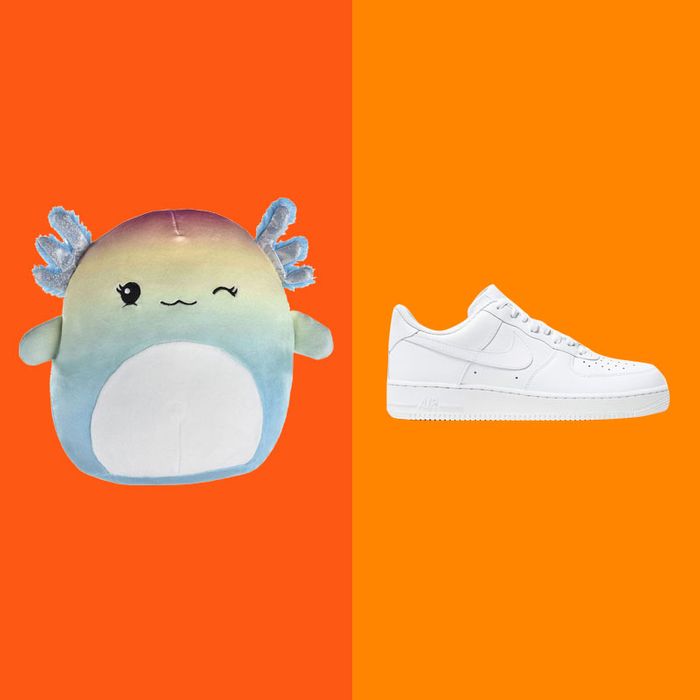 Photo-Illustration: The Strategist; Photos: Retailers
If you think shopping for the teen girl in your life is difficult, try finding the perfect gift for a tween. Tween girls, who are between the ages of 9 and 12, are exceptionally tough to please because their tastes can oscillate between the realms of childhood and proper teenagehood. To make things easier, we asked 22 girls — most of whom are between the ages of 9 and 12 — what's at the top of their must-have lists. (Because of their ages, some requested we withhold their full names.) Read on for the 41 clothing items, art supplies, and other gifts they say are sure to impress the tween in your life.
Tech
gifts
for
tween
girls
After she served as the flower girl in her elder sister's wedding, model and actress Reed Harlow-Grayce LaRocca says she received two of her favorite gifts ever: an Apple iPad and an Apple Pencil she can use with the tablet. She says the Pencil is great because it allows her to write on the iPad and convert it to text.
"I spend a lot of time watching YouTube and TikTok," says musician Madeleine Valencia. Watching videos has inspired her to make more of her own. This kit from Movo, she says, would allow for a "better setup for recording" because it turns a smartphone into a "mobile studio." Included are a grip rig, stereo microphone, LED light, and wireless remote — everything an aspiring TikTok star needs to put herself out there.
Aya Spence recommends customizing a pair of AirPods Pro with your recipient's name — a nice touch she appreciated when she received a set of the ubiquitous earbuds as a birthday present. You can engrave anything from a date to an emoji for free at Apple. (If you don't want them personalized, Amazon also carries them.) She says they have "great sound quality," whether she's using them to "listen to music and podcasts, FaceTime with my friends, or dance to TikTok." And when she wants to chill out, she can just "put them on noise-canceling mode." They're on actress Laurel Emory's list, too: "I would really love to be able to walk away from my devices and still be able to listen to music or be on the phone."