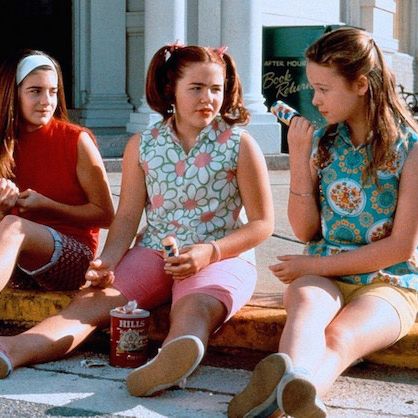 Photo: Courtesy New Line Cinemas
If you thought shopping for the teen girl in your life was difficult, try to find the perfect gift for a tween girl. Tween girls, who are between the ages of 9 and 12, are exceptionally tough to please because their tastes can oscillate between the realms of childhood and proper teenage-hood. To make things easier, we asked 12 tweens about what's at the top of their must-have lists. Read on for the VSCO essentials, clothing, art supplies, and other gifts that they say are sure to impress the tween in your life.
Editor's note: Since we are now in the final surge of holiday shopping, we've checked this post to make sure everything is in stock and should arrive before December 25. But prices and stock are subject to change, so check to make sure your gifts will ship in time.
Jewelry and accessory gifts for tween girls
Actress and model Hendley Williams loves Bath & Body Works hand sanitizer, which would serve as a perfect stocking stuffer. "I love going and getting different smells. They are easy to put in your bag, and I actually have one attached in a cute case on my backpack," she says. This five-pack has a range of scents, including sweet pea and cucumber melon, and when it comes to cases, it doesn't get cuter than this little turtle.
Beauty gifts for tween gifts
Tech gifts for tween girls
Clothing gifts for tween girls
When it comes to sneakers, Vans reign supreme. Gisselle is one big fan of the brand, and says both the slip-on skate shoe and the original sneaker are popular styles.
Toys and creative gifts for tween girls