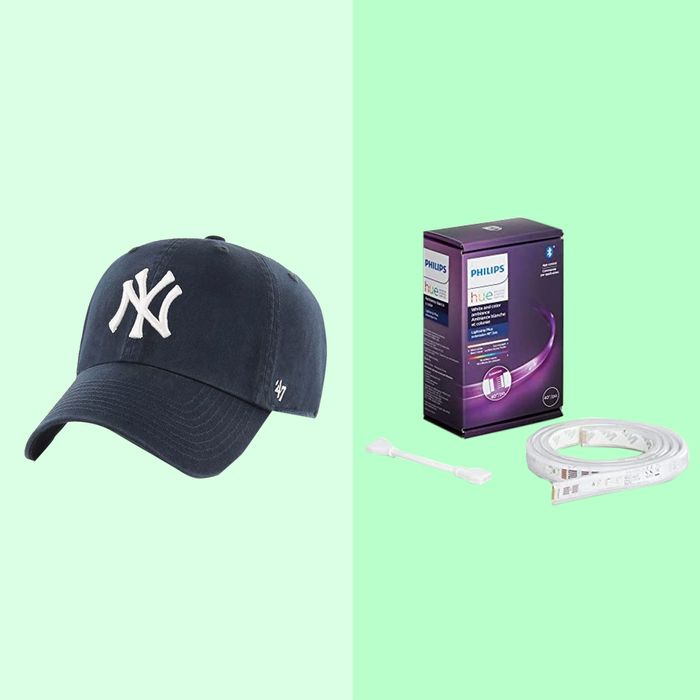 Photo-Illustration: The Strategist; Photos: Retailers
As opinionated as teenage boys are, they can be a bit hard to read. It can be difficult to get them to speak in more than one-word sentences, much less get thorough insights into their tastes. To find the coolest gifts that will put smiles on the faces of this particularly tough audience, we spoke to actual teenage boys about the things they're coveting. Read on for their thoughts on the best gifts for young athletes (a heated foot massager), whether an Xbox is still a good idea (it is), and who makes the best fleece (Patagonia, of course). And if you've got adolescent girls in your life, be sure to check out our lists of the best gifts for teenage and tween girls, too.
Gaming
gifts
for
teenage
boys
Photo: retailers
Video games, of course, are a perennially popular gift among teen boys. As far as consoles go, many teen boys told us the PlayStation 5, Xbox Series X, and Xbox One X still top their lists because lots haven't yet gotten their hands on them. (The consoles are often sold out across the board, unless you buy refurbished ones or new models from resell sites like eBay or StockX. Retailers do restock, however, so you can get lucky if you keep checking.)
Far easier to buy are games, of which there are endless options to choose from. One sure bet, according to Jeremy, who was 14 years old at the time we spoke to him, is to go for the latest version "of a popular sports game"; a perennially good tip. Four of the teen boys we talked to say Madden (available for Xbox One, PS4, and PS5) is at the top of their list. Mateus, who was 12 years old when we talked to him, says, "As soon as they release the new game, they stop updating the old one." If the teenage boy on your list isn't into football, there's always NBA 2K22 (available for Xbox One, PS4, PS5, and Nintendo Switch) as well as NHL 22 and FIFA 22 (available for Xbox One, PS4, and PS5 once they're released in mid-October).
"A lot of my friends are really excited about the latest Call of Duty ," says 18-year-old Sean. Jeremy also thinks this game would make a great gift. He doesn't personally play it, but told us, "I know a lot of people like it." It's available for Xbox One, PS4, and PS5.
This might not be the newest game, but judging by everything else trending among Gen Z, what's old is newly cool again. Grand Theft Auto: San Andreas is still one of singer Bryson Tiller's favorite games. Growing up in Louisville, Kentucky, he said he didn't get to see much, but "in GTA, I got to see cities like Los Angeles, Miami, and New York for the first time."
The Nintendo Switch became the game console of the pandemic and, not surprisingly, quickly sold out. But it seems to be back in stock these days, and it'd be a great gift for a teen boy. 18-year-old Simi told us the Switch is still one of the "the hottest consoles this season" and a good alternative to the harder-to-get PS5 and Xbox Series X. Features he calls out are that the Switch lets you play "nostalgic Mario and Zelda games, and new online multiplayer options" such as last year's quarantine favorite, Animal Crossing. (If it does sell out again, we rounded up a few excellent alternatives just in case.)