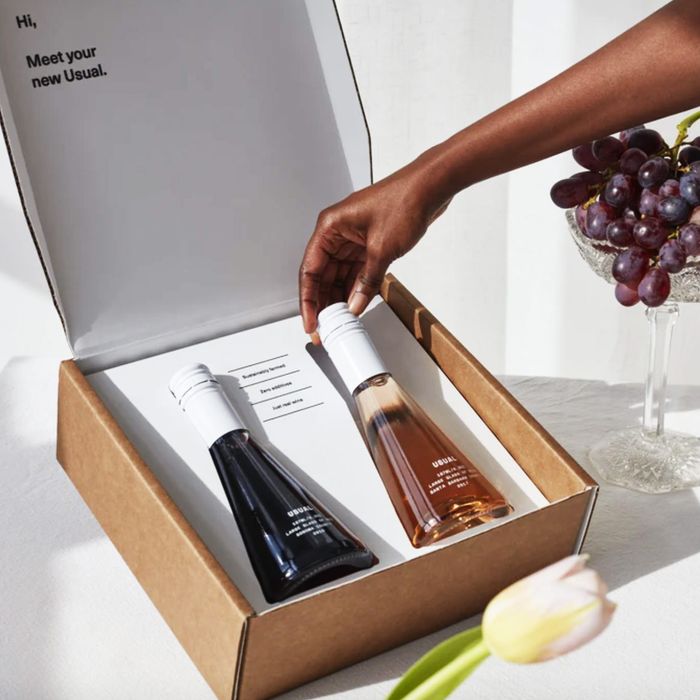 When you don't know someone that well (or are just fresh out of ideas), it can be hard to find a gift that's thoughtful but doesn't require much effort on your part. And though gift certificates are great, they can feel a little impersonal. Subscription boxes, however, fall right into that good-gift sweet spot. With so many different-themed boxes out there, choosing the right one shows that you at least put some thought into it — but because someone else is curating the box, putting it together, and doing the packaging and delivery, it's just as simple as getting an e-gift card. It's just as quick, too. This is another way to avoid a shipping delay nightmare, since most of these arrive with an email notification (or you can print out the confirmation on your own and wrap it up). And to make it even easier, we curated a list of some of the best giftable subscription services out there — many of which our writers and editors have tried themselves, so they're actually good, not just boxes of junk.
Below, our picks for the best subscription boxes to gift to every person on your list – from the wine drinker to the beauty blogger to the avid reader. And for ease of navigation, we've categorized these subscriptions into five sections: Food and Drink, Beauty and Grooming, Accessories, Books, Kids, and Home.
For the person who thinks loving cheese is a personality trait
This entry-level subscription will let them try three to four cheeses a month, though at the highest level you can get a full cheese board — perfect for people who entertain regularly (or, at least, used to).
For the person who only seasons their food with salt and pepper
Expand their palate with a Spice of the Month Club subscription. Once a month, they'll receive a freshly ground small-batch spice blend along with recipes to make with it. If this month's blend — garam masala with recipes from North Indian cookbook Just a Dash by Neeti Singhal — is any indication, they'll get to taste flavors from around the world. You can gift this subscription for three, six or 12 months.
For the person who doesn't mind a little shucking
If they're willing to put in the work, the oyster lover in your life will greatly appreciate this monthly shipment of oysters. Real Oyster Cult, run by a family of oyster farmers, will handpick peak season oysters from oyster farms around the country to send your giftee every month. Each shipment will be a surprise, but if you want variety, choose the 40 or 60-count option and you'll get two or three flavors respectively. Packages start at a 20 count for less than $50.
For the person trying to get their food Instagram off the ground
For the person who always has a cavity
Keep their sweet tooth satisfied with a monthly rotation of six six-ounce candy cups.
For the person who misses the office snacks
Send this to your favorite co-worker who misses the office snack program. SnackNation will send you a box of healthy-ish snacks — options range between 15 and 50 snacks per box — to make working from home a little easier.
For the person who always asks the waiter "What do you recommend?"
With Eater's wine club, you'll get a selection — two or four bottles — of vino chosen by Eater's favorite wine experts. You'll also be invited to virtual wine parties with the experts and receive a newsletter to learn more about the pros and the wines they picked.
For a sommelier-in-training (or wanna-be)
Photo: Retailer
Those who are looking to actually learn about wine, rather than just drink it, will appreciate that SommSelect's monthly send is curated by master sommelier Ian Cauble, and that for $99 a month, they'll get a selection of four wines curated around a theme, be it a specific region or grape variety. (But that also means they don't get much of a say in what they get, so it's good if they're a bit adventurous.)
For the person who only likes "buttery" Chardonnays
On the other hand, if you're looking for a subscription service for someone with particular taste, Winc is a nice option, because each month's shipment is tailored to their preferences, thanks to a quiz they take at sign-up. Plus, every month, your recipient can rate the wines they receive, so their subscription can be even more dialed in.
For the person who insists that natural wine tastes good
Photo: retailer
Even though it's often described as "funky," natural wine has its fans — and for those people, Primal Wine Club is a nice option. The subscription starts at $85 for three bottles of wine, and they can be all-red, all-white, or a mix.
For the newlyweds who canceled their reception
Sure, at $199 a month, this is a bit of a splurge. But for the couple who got married in quarantine — or had to cancel a wedding — this quarterly shipment of Champagne is a fun way to keep the celebration going (even if they're doing it alone in their house).
For the person who doesn't drink often … but really likes to drink when they do
Usual is another by-the-glass wine subscription service, but compared to Vinebox's 10 centiliter (about 3 ounce) pours, a Usual bottle contains 6.3 ounces of wine. A brut, rose, and red are available for monthly shipments of 6, 12, 18, or 24 glasses.
For the coffee lover who only sips single-origin
Trade uses a quiz to match recipients with one of more than 400 coffees in their collection, curated from 54 local roasters spread across 38 states, so even the most picky coffee snobs should find something to suit their taste.
For the Starbucks lover who's sick of Starbucks
If they're graduating to a proper coffee-brewing setup for the first time, Driftaway might be a better option than Trade. That's because their first subscription box will be a tasting kit of four two-ounce bags of coffee, and after you review those, you'll be able to tailor your future shipments.
For the person who's still trying to master Euphoria makeup looks
Photo: retailer
Make sure the person making beauty videos on TikTok always has a new product to tell their followers about with Birchbox, one of the original beauty subscription boxes. Each month, Birchbox will send a curated selection of five deluxe beauty samples —skin care, makeup or hair care — based on their preferences. And if they really like something, they can buy the full-size version directly from Birchbox too.
For the person who likes their beauty samples Costco-sized