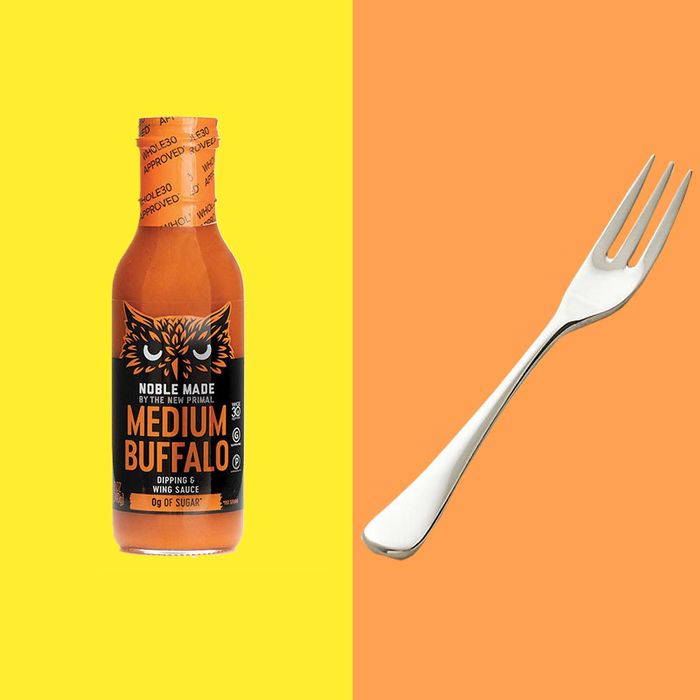 Photo-Illustration: retailers
You might know me as the girl who stays hydrated with help from a vaguely threatening jug. Or as the woman behind Instagram's raunchiest account, @OfficialSeanPenn. Or as the co-host of the true-crime pop-culture podcast, The Renner Files. Or from my writing work for TV shows like The Late Late Show, Alone Together, The Eric André Show or Mindy Kaling's forthcoming HBO Max Series, The Sex Lives of College Girls. (Okay, it's probably not that last one — yet.)
But my real passion? Tinned fish. I think cans of sardines, tuna, mussels, salmon, and other creatures of the sea are an overlooked and underrated food group — or were, until the pandemic hit and everyone started scrambling to stock their pantries with shelf-stable food. It was actually during this quarantine-induced rush that I became obsessed with turning my passion into a business that rebranded tinned fish as a cooler and more approachable cuisine. After months of calls with international canneries, DMs with domestic fisherwomen, and late-night recipe tests, my co-founder Becca Millstein and I this month launched our tinned-fish brand Fishwife, which sells canned salmon and tuna and (starting next year) sardines.
While we only launched the brand this year, I've been eating fish out of a can since childhood. Tinned sardines were always present in my Persian mother's cupboard, and she'd often crack open an oily can for me instead of making a grilled cheese or Gushers sandwich or whatever American parents make for their kids as an after-school snack. As an adult, I now understand why: Most tinned fish delivers obscene amounts of Omega-3 fatty acids, tons of vitamin D, gobs of protein, selenium, and, in the case of sardines, more calcium than a glass of milk. And if you know how to zhuzh it up, it can actually make for an effing delicious meal, too. There's an art to consuming fish out of a can with grace and dignity, which is why I always have some go-to accoutrement — from serving forks to condiments to crackers — to enjoy it with. Whether you're tinned-fish curious or always chowing down on it like me, the nine products below will definitely add a touch of class (and flavor) to any fish you eat from a can.
A canape fork
Photo: retailer
You simply can't eat out of a tiny tin with a regular-sized fork. It will overwhelm the diminutive aluminum vessel and you'll run a risk of shredding up the delicate fish flesh awaits inside. A tiny canape fork (also known as an oyster fork), however, lets you move through the can and dig into corners with deft, ease, and precision. You can remove pieces of fish or full sardines beautifully, leaving the latter's gorgeous little bodies intact. Not to mention, canape forks are delightfully old-fashioned; they're the cigarette holders of the tinned-fish world. If you want something funky, you can find lots of vintage styles on eBay and Etsy, but for something new, I like this minimalist one from Crate & Barrel.
Hot sauce
Photo: retailer
Eating straight from the can means prepping my tinned meal right in the can, too. If I have time I will chop some onion and throw that in with a squeeze of fresh lemon juice and freshly cracked pepper. If I am lazy, I will simply add a fat squirt of this hot sauce to whatever canned fish I eat. It instantly brightens the fish meat and makes it so tasty I will often gobble up a can right there on my kitchen counter.
Mayo and mustard