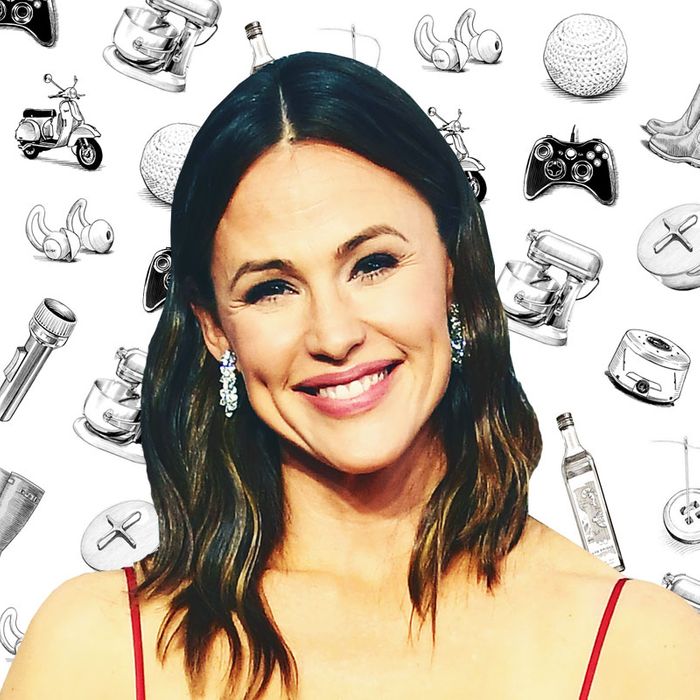 Illustration: Joe McKendry, Photo: Steve Granitz/WireImage/Getty Images
If you're like us, you've probably wondered what famous people add to their carts. Not the JAR brooch and Louis XV chair but the hair spray and the electric toothbrush. We asked actress Jennifer Garner — the co-founder of organic-food company Once Upon a Farm, who recently partnered with hair-care brand Virtue Labs — about the online classes, notebook, and cookbooks she can't live without.
Photo: retailer
I'm someone who takes notes on every phone call, every Zoom, every meeting. People will say, "We're going to give you a handout," but I tell them if I don't take notes, I'm not listening. I get so panicked at the idea of not having a pen with me. If you look in my bag when I'm really busy, there are about ten in there. I like the drag and friction of felt tip on paper more than I like a rollerball. Some felt-tip pens are more like little markers, though, and they will bleed through. You cannot live life with a pen that's going to bleed to the other side. The great thing about the Paper Mate Flair pens is that, while they have a bold pigment — you never mistake what you've written — it never bleeds to the other page.
Photo: retailer
I first bought this notebook with gridded pages years ago — by accident. But I loved it because you can write notes up and down and then you can turn the page sideways and still take notes. It's very versatile. My current one only has another week or two left in it; I started using it in September. Sometimes I cheat and have a love affair and start another notebook, but I always come back to this one eventually. My next one is already on the way, with a monogram.
Photo: retailer
My hair goes up and down anywhere from three times an hour to three times a day. Even if I already have one of these in my hair, I need one on my wrist for a girlfriend or my daughters. That's just being a strong woman: You always have a hair tie for a friend. And when you give it to them, you want to tell them why Smoothies are the best. They have no metal in them, so they don't break your hair, and they have just the right amount of give. They're not so tight that they're going to pull the hair out of your head, but they're tight enough that you can have a great workout without having to redo your hair in the middle of it. I don't feel complete without one.
Photo: retailer
At the beginning of quarantine, the women who work with me were sheltering in place with me. I was doing "Save With Stories" for Save the Children, so my assistant–social-media manager–right-hand friend and I were working around the clo