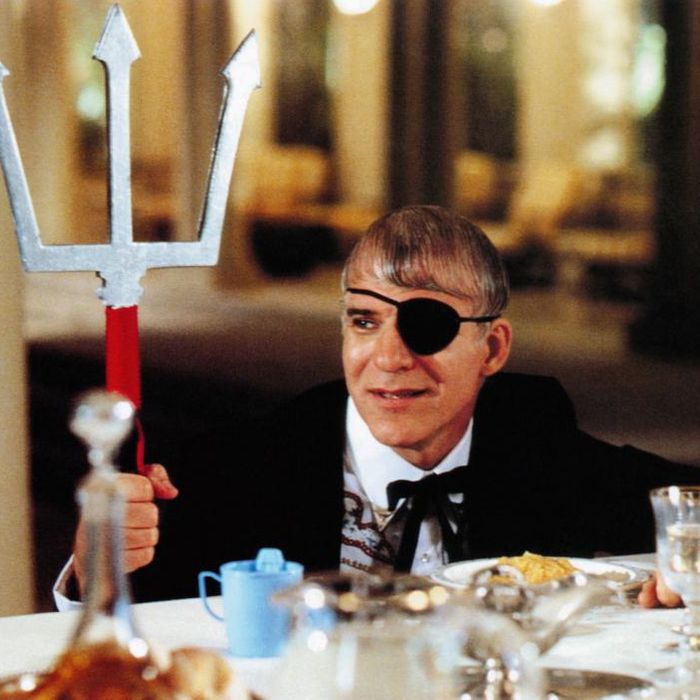 Here at the Strategist, we like to think of ourselves as crazy (in the good way) about the stuff we buy, but as much as we'd like to, we can't try everything. Which is why we have People's Choice in which we find the best-reviewed products and single out the most convincing ones. (You can learn more about our rating system and how we pick each item here.)
And while we've written about lots of things for your tablescape before — including the best starter plates, dishwasher-safe placemats, and artsy paper napkins— here we've rounded up the best flatware sets, as praised by the most enthusiastic reviewers on Amazon.
Best-rated flatware set
Nearly 80 percent of reviewers give this flatware set five stars, and more than 100 of them specifically mention the set's weight and stability. "The knives, tablespoons, and dinner forks are generous in both weight and size, yet feel perfect in hand," one explains, adding that "the teaspoon and salad fork are scaled down versions of their larger brethren." One reviewer, who is over six feet tall and 250 pounds, claims not to be "gentle on anything honestly," and proudly reports "that these hold up to my abuse." Just as important, reviewers agree that this flatware looks nice, and they appreciate the choice between a scalloped, rounded, pearled, or square edge. Some reviewers do find the ubiquitous AmazonBasics to be an eyesore — it's on "the side of the knife blade adn on the backs of all forks and spoons" — it's not bothersome to most. Including this reviewer, who says, "the cutlery is shiny, simple, elegant, and my grandmother would not turn her nose up at it."
Best-rated (less expensive) flatware set
"Actually pretty and not cheap looking," one reviewer says. Another describes this as a "perfect set, good quality and cheap price." That combination of low price and high quality is why a few reviewers recommend this set for camping: "I didn't want to lose our good set when we went away but I got tired of buying disposables that just fill up the landfill," one says. "This seemed like a good compromise." Many others like it for dorm rooms and small kitchens. One reviewer bought it for their son's dorm, and they appreciate that the little utensil holder "is perfect if you don't have a drawer you can put your silverware in." Another who bought it for their daughter writes "Not the most heavy duty silverware but perfect for the amount of use it will get at college." [Editors' note: This set is not in stock until February 25, but you can order it now.]
Best brushed 20-piece flatware set
Reviewers appreciate the design of these brushed stainless steel utensils. "They look so nice with the flower design and shiny metal," one writes. They're durable, too. One reviewer reports that his set looks brand new even after a year of use. Even with that durability, many reviewers point out that this flatware set isn't too heavy. A dozen even call it lightweight.
Best lightweight 20-piece flatware set
For truly lightweight silverware, this is the consensus set. It's not the most heavy duty, reviewers say, but it does "seem like much better quality than I would expect for the low price," reports one user. Another calls them "lightweight but sturdy, not flimsy." Dozens of reviewers highlight the design, as well, and praise its minimalism. One reviewer says, "Best thing I like about the design is the absence of flowery details or extra ridges where grime can potentially accumulate." Another, who ordered the set for Thanksgiving, confirms that it "looks nice for a formal meal."
Best gold flatware set
"I feel like a millionaire every time I eat," writes one reviewer of these gold-plated utensils. Many agree that these are a fancy upgrade to their everyday flatware and say they purchased these for special occasions. "I bought this gold toned set to accompany my Christmas Lenox Holly China set, which has a gold rim around the plates," one writes. It was "a perfect accent to my dishes." Another "used it to add to my thanksgiving tablescape, and it looked great." Others appreciate that, in addition to looking good, this silverware "feels good in your hand" and "looks and feels more expensive than it is." Although one reviewer says they "only washed it by hand, because I don't know what will happened if I put them on the dishwasher machine," dozens of user attest these are dishwasher safe.
Best 30-piece flatware set
One reviewer describes this set as "heavy, polishes beautifully and looks classy and divine on the table." Another is particularly impressed with the included knife: "It makes cutting things easier and you do not have to have the sharp steak knives on the table as well." And it's not just the knife quality that reviewers appreciate. "The different sizes are amazing to have, and even the larger pieces fit nicely in your hand and yes, they are very well balanced," one says. Unlike most sets, which provide settings for four people, it's worth noting that this set includes silverware for six.
Best 36-piece flatware set
One thing to be aware of with this and the next silverware set: You don't get the extra salad fork and larger spoon. If you don't need those things, however, many reviewers highlight the quality of this set, calling them everything from "gleaming" to "heavyweight" to "nicely balanced." According to one reviewer who bought this to replace pieces missing from their current set (and who is apparently not bothered by mismatched cutlery), "they are nicer than the set they are supplementing, and they will work perfectly until we decide to invest in a completely new set." Another plans to "order again when our kids lose them all." And while we can't vouch for the (apparently tiny) silverware this reviewer must have been using in the past, they were certainly emphatic in their praise: "The spoons hold more food than other spoons I have used. The knives hold more peanut butter than other knives I have used… I haven't noticed an advantage of the forks over other flatware, but they do the job of getting the food to my mouth."
Best less expensive 36-piece flatware set