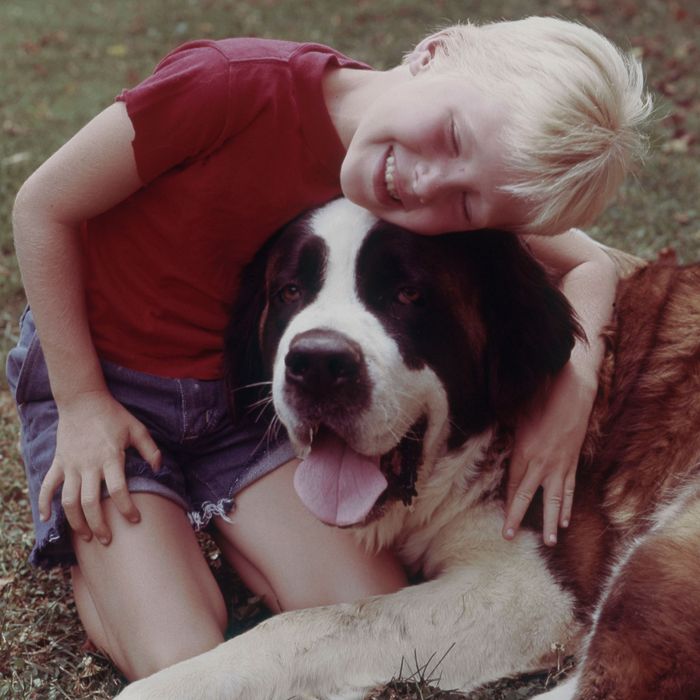 Photo: Lambert/Getty Images
There are two types of people in this world: dog lovers who are so in love with their four-legged friends that, on some deep emotional level, they understand Barbra Streisand's impulse to clone her dog, and then there's everyone else. If you fall into that latter category — or are even, God forbid, a cat person — it can be tricky to find a gift for the dog lover in your life that they'll actually find useful. But even the most serious dog parents could probably use some help finding unique, fun dog gifts that go beyond the regular old treats, toys, and travel accessories.
That's why we spoke with 21 dog trainers, groomers, and owners about the best dog gifts they've ever received and their go-to gift ideas for dog lovers. Below, 47 of their favorites that are sure to please pups of all sizes and persuasions (and the pup parents).
Dog toys and treats to give
Dog bowls to give


Dog beds to give


Dog grooming supplies to give
If doggy nail polish is too flashy, Rona has some recommendations for more straightforward dog-grooming gifts to keep your pet clean: "For a luxury shampoo and conditioner, I recommend the Mineral Red or argan shampoo and conditioner by Iv San Bernard." According to the manufacturer's website, Mineral Red is better for dogs with allergies or dry skin, while the Black Passion, which has argan oil and seaweed, is suitable for any coat type.
Dog clothes and accessories