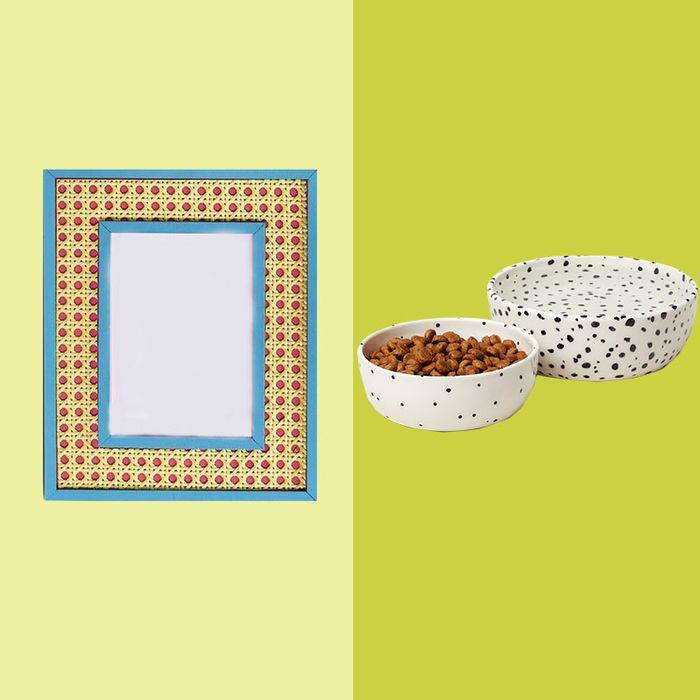 Photo-Illustration: retailers
Gift-giving in Asian culture is not just reserved for the big moments. I remember my parents buying crates of Asian pears and stocking up on hand creams when they went on sale so they always had trinkets around when they were invited somewhere for dinner or to visit friends. Often (but not always) small, these gifts are given with the knowledge that one will come back to you. Outward expressions of emotion are difficult in a lot of Asian cultures, so gift-giving says a lot when words can't: It communicates feelings of appreciation, respect, and gratitude among neighbors, co-workers, friends, and family.
While separated from the people I love this past year, I've taken great comfort in sending care packages to loved ones. Perhaps you've heard me and my Add to Cart co-host Kulap Vilaysack talk about how we see buying gifts as acts of kindness — and therefore guilt-free shopping — on our podcast. I've written before about how hard the Asian American community, an already vulnerable population, has been hit by both financial loss and continuing acts of violence over the last year. That's why I always include things from Asian American brands and makers among the books, chocolates, and drawings by my daughter that otherwise make up my care packages. Below are 22 of those things, from affordable skin care to handmade toys for kids (or kids at heart) to ceramic pieces I love to give teachers, hostesses, and even pets.
Photo: Courtesy of the Vendor
Ettitude makes all of its bedding from bamboo, a more sustainable material than cotton. It's not the only brand that makes bamboo sheets. But its L.A.-based founder Phoebe Yu, who was born and raised in Shanghai, attempts to do so more sustainably and transparently (the company releases so-called Impact Reports that document these efforts in detail). I appreciate this focus, but it's the quality and feel of the linens that I think make them stand out. While you can always gift a set of those, Ettitude's sleep bundle would let whomever you're shopping for try a few things because it includes two pillowcases, an easy cami, and an eye mask, all of which are made from a sateen bamboo fabric that feels like the most luxurious silk. As a mom, I can't imagine being anything other than delighted if I were to unwrap it.
Photo: Courtesy of the Vendor
Photo: Courtesy of the Vendor
Naturium, which was co-founded by Korean American beauty reporter and influencer Susan Yara, is hands down the best skin-care line I've tried this past year, especially in this price range. These two star products — a mild but effective exfoliant and a retinol cream — would make great gifts for any beauty obsessive, in part because each delivers instant results (something folks who love to try everything often want). But they're just as good for newbies looking to build a routine, which is why, of everything in the line, I also give these to anyone who is even slightly curious about skin care.
Photo: Courtesy of the Vendor
My friend Chriselle Lim introduced me to this (admittedly very expensive) gadget during an episode of Add to Cart, when she told Kulap and me about how it not only helped her skin but also simplified her makeup routine. It's hard to describe how it works without seeing it for yourself, but the device basically does two things. Using a built-in camera, it scans and detects any hyperpigmentation on the skin, then emits blue light to treat uneven areas. As it scans, the device also precisely applies an included serum (you can get in one of three shades) to areas that need attention, camouflaging problem spots without the need for a full face of foundation. The result is skin that looks like your skin, but with the most flattering Instagram filter. The tool was created by Filipino American Derrick Dinglasan, who founded Opte after studying medicine and then computer engineering. It would make a most luxurious gift to yourself — or a very special someone who wants for little else.
Photo: Courtesy of the Vendor
I started using these mints after my second child was born and I had trouble finishing sentences and emails. Neuro founders Kent Yoshimura and Ryan Chen met in college; Yoshimura practices Muay Thai, while Chen trained with the U.S. Paralympic Team, and they combined their passion for fitness with their degrees in neuroscience and chemistry to develop the line of mints and gums. The brand says that two of the mints equal about a cup of coffee in terms of energy, something I've found to be true. While they do have caffeine, the mints combine it with other ingredients like vitamins B6 and B12 that you won't find in many (any?) beans, so I don't get jittery like I can after having coffee. Now I buy them by the case (you can get a 12-pack in addition to this six-pack) so I can give the mints to my dad or new parents or anyone else who might be looking for things other than coffee or tea to help them focus and feel more energized. In addition to peppermint, they also come in a cinnamon flavor — and those who like them as much as I do can subscribe for regular deliveries and save a bit on each order.
Photo: Courtesy of the Vendor
There are, of course, those folks who'd rather get their energy and focus from coffee or tea. In my life, they're often my kids' teachers, all of whom over this past year received one of these bundles from Copper Cow Coffee, a company founded by Vietnamese American Debbie Wei Mullin. The set has all the ingredients you need to make pour-over Vietnamese coffee, Thai iced tea, and chai tea, including what I consider the most important element: single-serve packets of sweetened condensed milk. (To make the gift even sweeter, I suggest pairing it with a fun mug.)
These ceramic wall vases from San Francisco–based artist Sam Lee are a beautiful addition to any space, whether home, classroom, or office. Even someone with tons of traditional vases will appreciate how the unique vessels are décor in themselves — and even more so when you fill them with a fresh (or dried, or faux) flower or something more imaginative.
Photo: Courtesy of the Vendor/
Speaking of flowers, this set of (caffeine-free) floral teas from The Qi would be a fun twist on the concept for anyone you might typically give an arrangement to. Watching the dried buds unfold into giant flowers as they steep in hot water can be so meditative, not to mention beautiful. The Special Connection set includes a sampling of the brand's herbal flower teas, including lotus, chrysanthemum, and rose, all of which Chinese American founder (and Strategist contributor) Lisa Li sources from remote villages in Asia where residents have been brewing them like this for some time. Making it more giftable are an included glass pot you use to brew the teas and two delicate, gold-rimmed glass cups to drink them from.