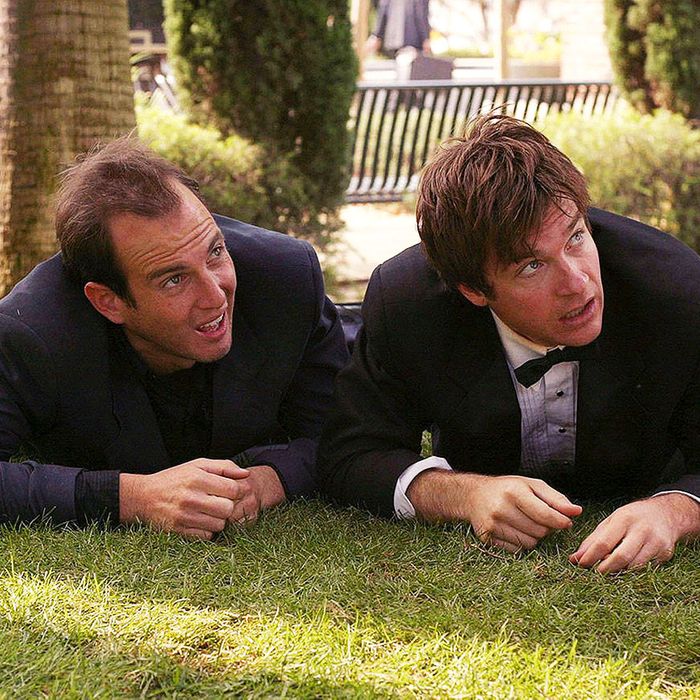 Whether you shared a common womb or inherited him through marriage, your brother is probably special to you. (Special enough, at least, that you're reading a story on what gifts to give him.) He's unique, and with that uniqueness comes a need for a unique gift. Maybe he's a reader who's two books away from becoming a bibliophile, or a computer whiz who bakes in his free time, or someone who will never get enough succulents. Or maybe he was a little late to binge Marie Kondo's show and is now trying to live a more minimalist, does-it-spark-joy lifestyle. Maybe he just wants to live sustainably, buying as little as possible, which is making the task of finding him a gift nearly impossible. Whatever the case, finding the right gift for your particular brother (or brothers), can be tough. To help you save an excruciating amount of time, we pulled together a list of things we love and have written about before, plus a few newbies that any brother would appreciate.
For the brother who can't function without his coffee
Baristas and coffee experts rave about this drip coffee maker from Bonavita, which they say consistently delivers delicious coffee and keeps it hot all day.
For the brother who carries his own cup
Keep Cups were designed by baristas, so they're the ideal shape and size to replace the paper cups at your local cafe.
For the brother who's always looking for his next bean
If your brother is always talking about the "notes" in his coffee and trying to get you to agree that it "finishes with a light caramel flavor, consider buying him a coffee subscription from Trade Coffee. Even if he's not annoying about his flavor profile and is just getting into coffee, he'll still enjoy it. In our guide to coffee subscription services, Strategist contributor Sal Vaglica wrote, "Trade is a smart option for java geeks who know what they like. But novices should shop here too: The site's easy coffee quiz and algorithm helps any coffee drinker zero in on what roast profiles they'll like — even if all you know you like is decaf with a little milk."
For the brother who just discovered pour-over
Yasmina Palumbo, a co-owner of Mud Coffee in New York City, recommends this dripper, which comes with plenty of coffee cred despite its basic design. That simplicity is "what's so great about it," Palumbo says. "[It goes] straight into your mug, so you're brewing cup by cup," and everything stays "super-fresh and hot."
For the brother who's more of a tea guy
Beloved by the folks over at In Pursuit of Tea, New York's premier tea-sourcing company, the stainless-steel Bonavita has a perfect-for-pouring gooseneck spout, and an electric base, but no extra components that might get faulty and imprecise after a year or two.
For the brother who likes video games
For several years in a row, everyone we talked to, from kids and teens to grown-up video game enthusiasts and normal dudes, recommends giving a Nintendo Switch because it's versatile — and because of Nintendo's library of nostalgia-inducing games. Problem is, the Nintendo Switch is harder to find than Atlantis, so you might want to consider picking up a Switch Lite. The only feature it lacks is the ability to connect to the big TV screen at home. At least he'll still have access to a massive library of classic games.
For the brother who likes (relaxing) video games
If your brother is easing into video games, or he just wants something to bring down his stress at the end of a long day, get him A Short Hike. It's a casual PC game filled with quirky characters and adventure. Our colleagues at the Verge describe A Short Hike as "what you would get if you turned Animal Crossing into an adventure game like The Legend of Zelda: Breath of the Wild." (Since the game costs only $8, maybe get him a gift card to one of his favorite restaurants, too, for when it opens back up.)
For the brother who prefers games on his phone
"When snapped around your phone, it lets you play mobile games that support controllers with ease," says Cameron Faulkner, our colleague at the Verge. He likes this controller because it's compatible with both Android and iOS smartphones. Faulkner's colleague, Sam Byford, is also a fan, writing, "I really like this design. It solves many of the biggest pain points of mobile game controllers: They can be awkward to carry, attach, detach, and pair with your device. The Kishi's setup is effortless."
For the brother who just moved into his first apartment
If your brother is moving into a new space and is still traveling around with the same crummy sheets from college, help him level up a bit. Lauren Levy, a former Strategist senior staff writer, fell in love with these Brooklinen sheets. "They're so light, it's almost like you don't feel them," she says. "They just brush against you when you sleep. If you've only used cotton or whatever, you can't even compare it to the feel of these linen sheets; it's like an angel's kiss."
For the brother who's into slightly more-delayed photography
Writer David Notis loves using this printer to rediscover photos that had just been sitting on his phone. It "combines the best elements of digital and analog photography," he says.
For the brother who considers himself a cinephile
"The Criterion Channel is a breathtaking collection of the finest movies ever made anywhere, presented with the same care that Criterion brought to their most excellent — and most pricey — DVD releases," says Bob Thompson, professor of TV and popular culture at Syracuse University. "Criterion also has lots of extras and monthly curated, themed suggestions — up right now are 15 films with musical scores by Quincy Jones." Karina Longworth, film historian and host of the podcast You Must Remember This, also praised the Criterion Collection: "It's not just Criterion movies; they made deals with film libraries, and they have tons of classic movies. Whenever I have some free time and want to watch something, the first place I go is the Criterion app."
For the brother who wears only suits