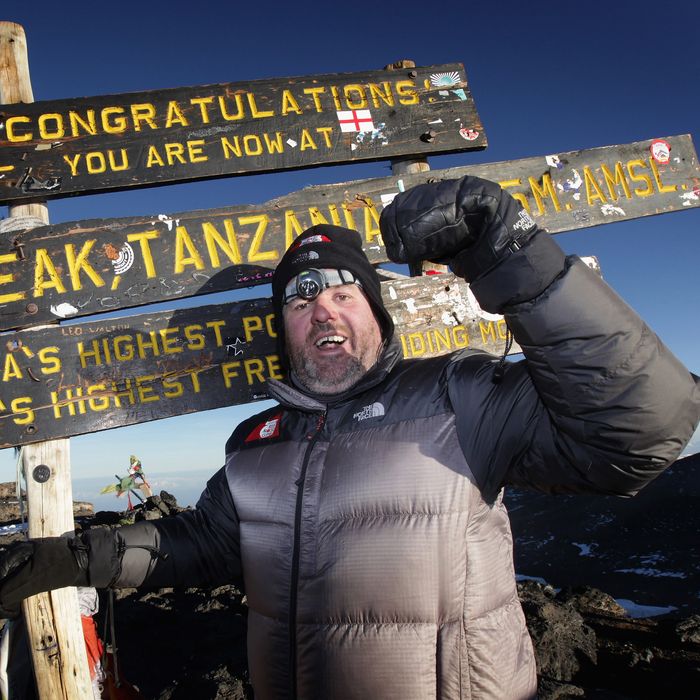 Photo: Chris Jackson/Comic Relief via Getty Images
If you're not someone who loves the outdoors, buying a gift for an outdoorsy person can be tough. They already have so much gear that it's hard to pick something that they need and will appreciate. And the world of outdoor gear itself — with all of the ripstop fabric, waxed cotton, four-season hydrophobic this and that, lugged, layered, and limited-edition everything else — is not exactly welcoming to newcomers. But I'm here help. After years as a gear editor for men's magazines and a lifetime of skiing, camping, logrolling, and, more recently, living out of my truck on a multi-month cross-country drive, I've tested hundreds of outdoor items. Here, some of my favorites. Hopefully the outdoorsy people in your life will like them too.
For the cousin who hates any moment not spent in boots
Classic chukka styling with work-boot pedigree. An EVA heel insert and molded footbed will keep their feet happy no matter how far they walk.
For the friend who loves coffee as much as camping
The collapsible pour-over packs down for easy storage, yet it pops up to full size in only a moment. Pair it with the Cotopaxi x MiiR collab mug, which is double-wall insulated to keep your coffee hot for hours, even on the coldest days.
For the white-water rafter
Instead of tossing their important things into a big dry bag to get mixed up with everything else, they can store a phone, passport, charger, cash, and anything else they want to keep handy in this easy-to-open waterproof bag.
For the outdoor explorer who's ready for anything
A lot of down jackets can feel stiff, limiting your mobility. But this Mountain Hardwear puffy stretches, so you can move in this jacket without fear of popping a seam in the shoulder or armpit. It's also super-warm and comfortable, and has smart features like cinch straps in the pockets so you can tighten the jacket around your waist without exposing your hands to the cold.
For the bomber fan who still wants to be warm
Not all performance jackets look like they belong in the wild. PrAna's take on the classic bomber style has a waterproof finish and flexible, stretch-gusseted interior construction, and it's packed with down.
For the urban adventurer
As useful as duck boots are, they are typically made for the fall and lack real insulation. These sharp boots from LaCrosse, however, look great and keep your feet warm. They're made with polyurethane, which doesn't transfer cold the way typical rubber can, and they have a comfortable shearling lining.
For the skier whose feet need a rest
If they don't have a pair already, it's time. Any outdoorsy person will appreciate taking off their ski boots (or hiking boots) and sliding into these slippers. The felted merino wool manages both moisture and heat, and it's supercomfortable.
For the skier whose feet need a rest but who also may need to run a quick errand
When you pry yourself out of those supertight ski boots after a day full of powder, you need a soft, comfortable shoe that can get you around the lodge or into the car and back to your house. These sheepskin-and-suede boots have a tough exterior and a plush, warm, slipperlike wool interior.
For the adventurer who knows how to relax
Bourbon, rye, and a Yeti Rambler, all in one gift? Yes, please.
For the alpine enthusiast
Nordic skiing is a great way to get out and get some exercise while we're all cooped up this winter.
For the co-worker who is always prepared