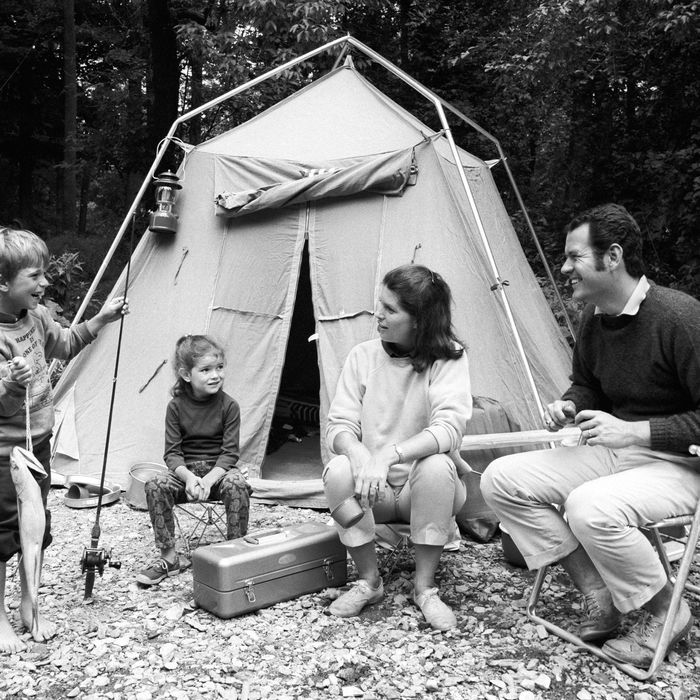 Fun for the whole family.
Photo: H. Armstrong Roberts/ClassicStoc/Getty Images
There's nothing more fortifying than a trip to the great outdoors — as long as you've got the right gear. A faulty flashlight or leaky tent can quickly turn a peaceful, relaxing getaway into an utter nightmare. And while we've rounded up camping stoves, hammocks, and cots before, here we've found the best outdoor tents, as praised by the most enthusiastic reviewers on Amazon.
Related Articles: Best Camping Chairs | A Beginner's Guide to Camping
Best-rated (and least expensive) outdoor tent
"This tent was rather dashing," says one of the more than 6,000 reviewers of this Coleman dome model, which comes in a variety of sizes accommodating two to six people. "You too can become the envy of your temporary neighbors with the bright, complementary colors and dome shape." Performance-wise, an EDM fan brought it to Michigan's Electric Forest Festival when it was "super