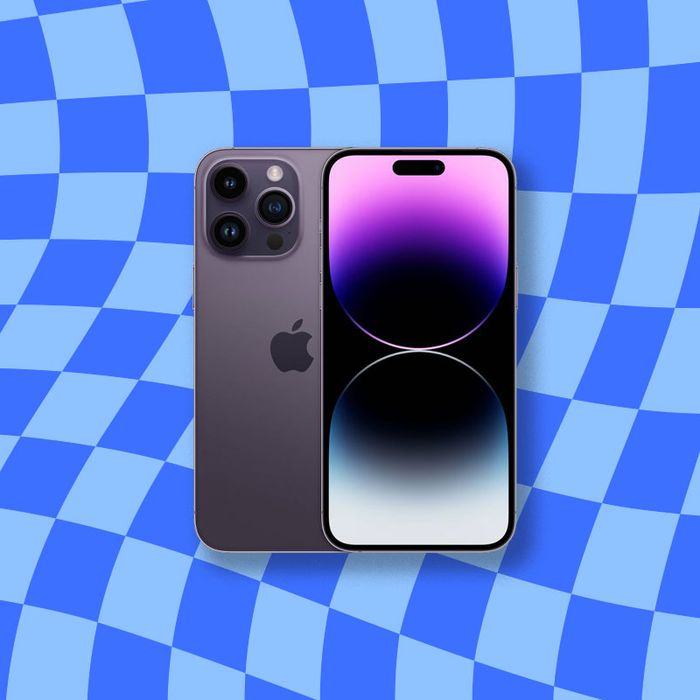 Photo-Illustration: The Strategist
Getting someone the perfect tech gift is an ever-moving target: Between short supply around the holidays and a seemingly constant flood of new gadgets, there's a lot to sort through before clicking that buy button. Shopping early will ensure that gifts arrive on time, and, of course, it helps to know which gifts are worthwhile among the sea of options. Based on my time reporting on and testing the latest gadgets for the past five years, following the biggest trends in the space over the past 12 months, and scouring our archives for recommendations, I've assembled a list of the best tech gifts you can buy, regardless of your budget, for your loved ones this year (as we've been doing for the past several years) and sorted them into the hottest categories this holiday season.
Smartphones
Apple, Samsung, and Google have all released new flagship smartphones this year, with plenty of options to choose from. Apple added a new screen size to the standard iPhone 14 lineup with the iPhone 14 Plus (though if you're planning on gifting someone an iPhone, act fast as stock has been spotty), Samsung introduced updated versions of the Galaxy Z Flip and Fold, and Google's new Pixel devices are set to debut later this year. If buying someone a phone isn't within your budget, you can get them accessories like headphones, phone cases, and chargers.
Tablets and accessories
Some things just work better on a bigger screen. The best tablets can easily shift from watching movies or reading e-books to functioning as workstations with the help of a good keyboard case or stylus. This year, companies like Apple, Samsung, Microsoft, and Amazon have released tablets and two-in-one convertible tablets (which work as laptops) that all offer a variety of form and function. These are the best ones you can gift someone this year.
Laptops
Laptops are always in high demand, and options from Apple and Google, as well as some excellent options for gaming, will be at the top of people's lists again this year.
Headphones and audio players
Even someone who's perfectly happy with the free EarPods they've been clinging onto for the last four years would be happy to receive a nice upgrade in sound quality. Companies like Google, Apple, Samsung, and other third-party manufacturers have released good headphones and earbuds this year, but some have stood out more than the rest. These are the ones we recommend wrapping up and giving to someone you love this year.
Smartwatches
From fitness tracking to simple notifications, smartwatches offer a way to peek into our digital lives without spending hours staring at our phones. Apple released an updated model of the standard Apple Watch, as well as a new ruggedized version for weekend warriors; Samsung updated the Galaxy Watch lineup with a few new entries; and Google finally made its own entry to the category with the Pixel Watch.
Smart-home devices
Smart-home tech makes a great gift for both the tinkerer who's always looking to automate a bit more of their home life or the beginner who's just trying to add a pop of colorful lighting to the room. Plus, there's a range of options, including smart speakers, smart electrical outlets, and even robot vacuums.
Home entertainment
If you're looking to get someone a new TV, and they don't need fancier features or the absolute best display, there are excellent 4K models at relatively affordable prices that would make a great gift. If they already have a TV they like, we have suggestions for enhancing their watching experience.
Gaming gifts
Consoles and games are an easy way to win someone over this holiday season. Here's the problem: Getting your hands on the more popular consoles — even ones that have been out since 2020 — requires perseverance and/or a good amount of luck, especially if you're looking for a Playstation 5 or Xbox Series X. Things are a bit better than last year, but stock can still be shaky, so act fast to find what you're looking for.
If you know someone committed to the Xbox ecosystem, the Xbox Series X and Series S are great options that still provide a ton of power in a convenient design. According to the Verge, the flagship Series X brings the power of a gaming-PC experience to a console. You can play the latest and greatest games at high frame rates in crisp 4K, all without having to deal with updating drivers or buying separate components to build a custom machine. The more affordable Series S, which is available for $200 less, is still an excellent experience. It can't play games in 4K, but most games play best at 1080p, the Verge says. And though the Series S hard drive is half the size of that of the Series X, it's a significant step up compared to the drive of the prior generation Xbox One X.
Same deal here as the PS5: Most models of the Xbox Series X are out of stock at the moment, but it's worth checking daily for updates. However, some bundles, like this one that comes with a wireless controller and wireless headset, are still available for a little extra money.
Content-related gifts
Whether you're a last-minute shopper or you just need a good gift at a relatively low price, gifts in these category are easily accessible and can be snagged online in a pinch. Plus, they never sell out.