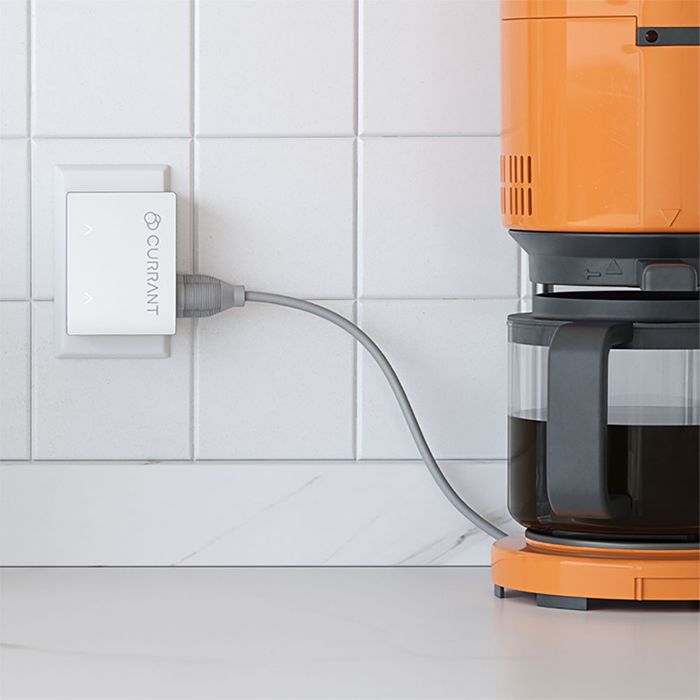 As a longtime tech writer, I love all things tech, but I especially love smart devices. Smartphones, smart watches, and smart thermostats all make a ton of sense. They use technology to make our lives easier. But even I was skeptical about smart plugs. Does a wall outlet really need to be smart? It made me wonder if this "smart" phenomenon had gone overboard.
Then I bought one. I used it a few times to do simple things, like turning on lamps or the TV when I wasn't home, so that other people would think the house was occupied. Soon I was swapping different devices into it, like my Wi-Fi router, turning it off automatically when the kids' screen time was over for the day. I bought a few more, followed by a few more. Last Halloween, I had enough smart outlets to set up a haunted house, allowing me to use my smartphone to control the electronic scares. My house was the most popular in the neighborhood. (I have some big plans for holiday lights this year too. Apologies to the neighbors ahead of time.)
Smart plugs expand the number of things we can consider smart devices. If something plugs into the wall, you can make it smart. Just insert the smart plug into a traditional outlet, then plug a device into it. The plug itself connects to your Wi-Fi, allowing you to determine when and for how long power reaches anything that's plugged in. (Many can also track your energy consumption.) Instead of flipping a switch to turn on a lamp, you can ask Alexa or your Google Assistant to do it. Or you can open up an app and do it from there. You get remote control for any device from anywhere you can access the internet — whether you're on vacation or in a chair in the other room.
The biggest challenge is deciding which specific outlets are right for you. (And believe me: After you buy one, you'll buy more.) There are plenty of options out there, and choosing one depends on what you want to do with it. Here are the ones I recommend when friends and family ask me for advice.
The best budget smart plug
The Wyze lets you set up simple daily on/off schedules, like turning on your electronic toothbrush's charging station for only an hour a day, so it isn't drawing — and wasting — power the other 23. You also can have the Wyze turn on any time one of your other smart devices is activated. For example, if someone approaches your video doorbell, you could have a lamp in the window automatically turn on to make it look like someone is home. The Wyze plug is large and it does take up more space than other models, but it will leave enough free space in a double wall outlet for you to access the other outlet. Ultimately, it's the price of this smart plug that makes it easy to recommend. If you're a leery of trying a smart plug, start here.
The best smart plug for tight spaces
Smart plugs often extend beyond the edges of the wall outlet you put them in, which can be a challenge in tight spaces. The Currant's outlets are on the side of the plug, making it easier to squeeze behind sofas and desks. And if those outlets are on the wrong side for your setup, just twist the panel on the back to reverse them. It's a brilliant design for tight spaces. Additionally, the Currant Smart Plug has Bluetooth connectivity, so if you have a spotty Wi-Fi network, you can still control the plug with your nearby smartphone. The Currant itself is large, so it will cover both plugs in a standard wall outlet. But because it gives you two smart plugs, it's an even trade-off.
The best smart plug for dimming lamps
This is one of the more limited-use smart plugs out there, in that it only works with lamps, but if you're looking to turn a traditional lamp into a dimmable one, the Caseta is your best option. Along with being able to control the switch through the app or the remote, it has actual buttons to adjust the dimmer, as well as an on/off switch. That makes the hardware quite a bit larger than most other smart plugs, but it also makes it much easier to use for anyone who might be a little less tech savvy. And because it has two outlets, you can use it to control two lamps at the same time.
The best smart plug for smart homes that aren't controlled by Alexa or Google Assistant
The majority of smart plugs will work with Alexa or Google Assistant, but when you need a Wi-Fi smart plug that is compatible with other types of smart-home systems, I recommend the iHome ISP6X. It's the best smart plug for Apple's HomeKit, but it is so versatile as to be a good pick for almost anyone who has a smart-home system already in place. (Along with Alexa and Google Assistant, the iHome works with IFTTT, Nest, Samsung SmartThings, and Wink.) The iSP6X is more expensive than some options, but it's a high-quality device with excellent scheduling capabilities. For example, you could plug your TV into it and schedule it to turn on at 6 p.m. and turn off at 10 p.m. when you're on vacation.
The best outdoor smart plug