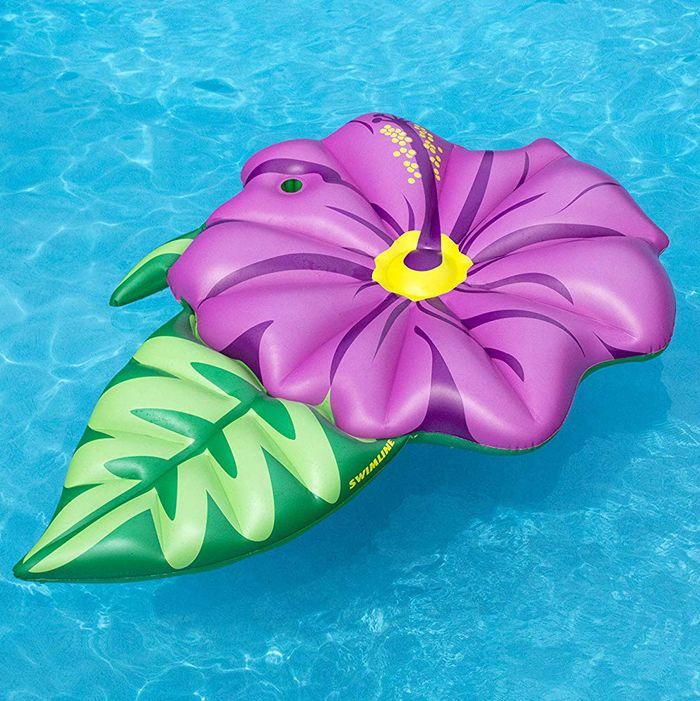 Photo: Courtesy of the retailer
While we may officially be in the back half of summer, that doesn't mean we can't still lean in to what's left of it. And we all know that, according to beachgoers throughout the decades, celebrities like Martin Scorsese and Bella Thorne, Strategist writers, and most recently the New York Times, one of the best ways to lean in to summer is by leaning on an inflatable float. As shown by Scorsese and Thorne, floats can make great #content — but they can also make great, affordable gifts for whomever's pool, dock, or shore you might be borrowing for a long weekend. Especially when they're less ubiquitous than the unicorns, swans, and pizza slices littering pools from East Hampton to Beverly Hills. Below, a selection of inexpensive, unusual floats on which to ride out the dog days of summer.
Avocados as an ingredient may verge on basic, but, as a pool float, they're further from peaking. Just like with real ones, this avocado's inflatable "pit" pops out, leaving a hole you can sit in.
[Editor's note: To get the sale price, you must click the box to apply a coupon on Amazon, which will show the discount when you check out.]
While it won't protect you from the sun's rays, this inflatable bottle of sunscreen will certainly remind you to reapply. It comes in a two-pack, which means, like with real sunscreen, you can share with that friend who always forgets his own bottle.
Like sunscreen, it's always a good idea to hit the pool with some SPF lip balm — and its inflatable equivalent.
Here's a pair of shimmery lips to go with that balm.
Here's a charming-looking snake.
Another fun two-pack, ideal for sharing with that friend who always orders a side salad — then proceeds to steal all the fries off of your plate.
When water is involved, pirate skulls are usually the first that come to mind, making this sugar skull a more unexpected choice.
Like it's namesake candy, this float is suited for practically any age.
A bulldog you can float on to disguise the fact that the dog paddle is the only way you can swim.
This exotic-looking inflatable is decidedly not your garden-variety float.