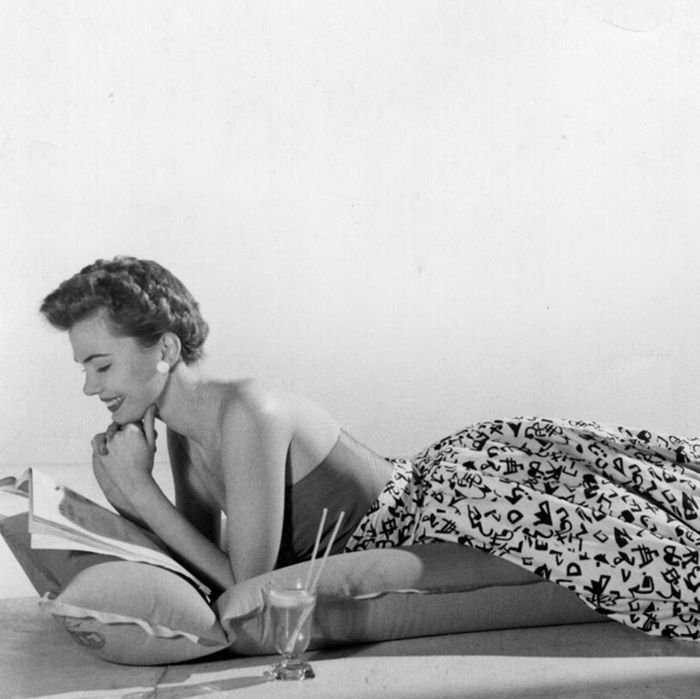 Here at the Strategist, we like to think of ourselves as crazy (in the good way) about the stuff we buy, but as much as we'd like to, we can't try everything. Which is why we have People's Choice, in which we find the best-reviewed products and single out the most convincing ones. (You can learn more about our rating system and how we pick each item here.)
While we've written before about the best mattresses you can buy online, the best mattresses on Amazon, and have a guide on how to pick a mattress, we've now gathered the best mattresses of the inflatable variety, according to the people, below.
Best-rated air mattress
With over 15,700 reviews, 73 percent of which are five-star, the SoundAsleep Dream Series air mattress is lauded for its comfort and long-lasting air retention. While many air mattresses "deflate rapidly," writes one reviewer, "leaving my legs elevated and my head and shoulders on the floor, this is not one of those air mattresses … I filled it two weeks ago and have not had to re-inflate it since." Many reviewers remark on this mattress's impressive inflation time — just four minutes — and its large storage bag, which makes packing the mattress away easy. In terms of comfort, one 65-year-old reviewer who had gone through two back surgeries "feared a bad reaction to the mattress, but it has actually supported my back better than the eight-inch memory foam mattress I had on my main bed." Others confirm "it really feels like a dream." And though we're mostly looking at queen-size air mattresses here, SoundAsleep also sells a well-reviewed twin-size air mattress.
Best-rated (less expensive) air mattress
This mattress gets rave reviews for ease of use, lasting air hold and how close the feel is to a real mattress. One reviewer anxiously watched as their 180-pound son flopped on the bed, followed by a jumping grandchild, but was pleasantly surprised when there was no loss of air. Another noted that it "felt more like a legit mattress that I would have assumed an air bed could," which is really the best thing you could say about an air mattress. Both sentiments were reinforced in many reviews, including one satisfied customer who noted that "it is by far the most comfortable air bed I've ever tried. It also lasted the longest." And all of this quality is available for what one reviewer calls a "still shockingly low" price.
And now for some micro-picks of every type of air mattress you might be looking for.
Best elevated air mattress
This Intex air mattress is a great option for keeping sleepers nice and high off the ground, offering 22 inches of elevation, which reviewers say makes it easier to get on and off. One specifically appreciating that "it's tall enough for an older person to use." The edges, too, offer a lot of support: "You can sit on the edge of the bed to put on shoes or whatever and it feels like you're sitting on a real mattress," one reviewer reports. Others say that it holds air remarkably well, inflates quickly and doesn't slide around on carpet or wood floors. If you need proof that low price does not mean low quality, one reviewer writes: "I thought if I paid more money I would get a better airbed, so I purchased a competitors airbed for $120. It was junk. I returned it and purchased this one again. I am once again extremely pleased."
Best self-inflating air mattress
If you're car-camping and looking for a comfortable sleeping arrangement that can pack up small, Therm-a-Rest's MondoKing 3D camping mattress will solve many of your problems. One reviewer calls it "a mainstay of my camping gear [and it] probably always will be." Another writes, "We used this in Alaska in October in the back country where it was chilly and rainy. No back pain, no bottoming out. You can sleep on your side or back with no issues." At four inches thick when inflated, the MondoKing will keep you elevated and toasty. As one reviewer put it, "We are buying two more. That is how good it is."
Best air mattress with pillow
This Active Era mattress with a built-in pillow at the head is well-liked by reviewers for its convenience and support. One reviewer remarked that "the built-in pillow is great for when you don't have a pillow to use," while another added that "it even keeps other pillows from sliding off." The mattress also has 35 structured air-coils and is made of an extra-thick, waterproof, flocked, multilayer, 15-gauge, puncture-resistant material. Many reviewers on Amazon like the mattress's heavy-duty feeling, and its firmness when inflated. "It seems taller than the other mattresses I've owned," said one reviewer. "I've owned several inflatable beds over the years — major brands from big-box stores. None compare to this product."
Best air mattress with remote control