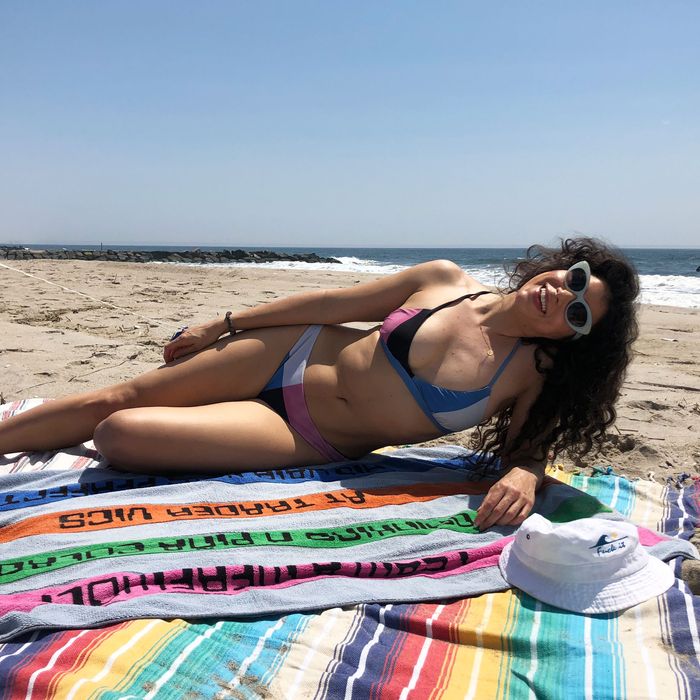 The author under her Neso tent at the Rockaways.
Photo: Bianca Buchanan
In last week's issue of New York, Bianca Buchanan, a dental hygienist who has been visiting different New York beaches weekly every summer for the past 16 years, shared her recommendations on the city's best — from the best beach for swimming if you're afraid of waves (it's in Staten Island, apparently) to the quietest stretch of the Rockaways (the low 60s, where, if you go during the week, you may see only five other people). In all her years of beachgoing, Buchanan has not only discovered the best local stretches of sand, but also the best things to bring with you when you're planning on spending a day in the sun — including an extremely light tent and a brightly colored flag (so your friends can find you when there's no cell phone service). Below, she shares her 11 beach essentials.