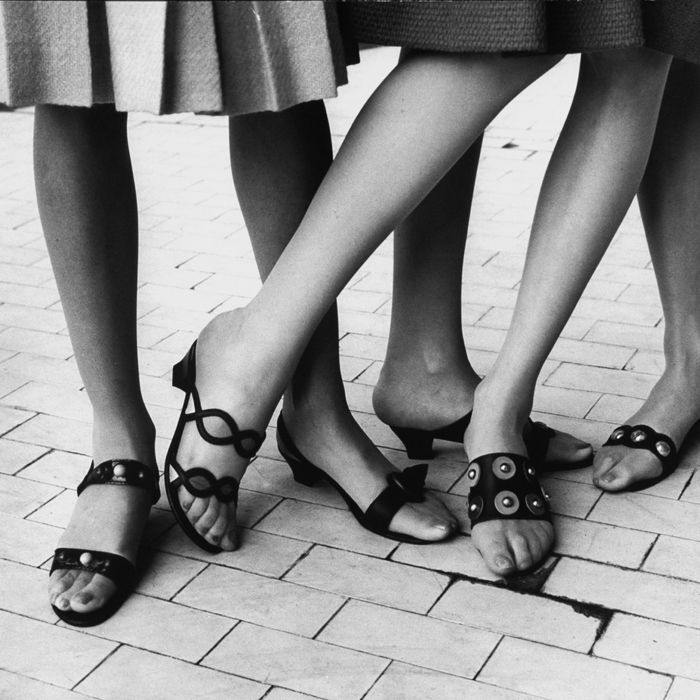 Photo: Yale Joel/The LIFE Picture Collection/Getty
Here at the Strategist, we like to think of ourselves as crazy (in the good way) about the stuff we buy, but as much as we'd like to, we can't try everything. Which is why we have People's Choice, in which we find the best-reviewed products and single out the most convincing ones. (You can learn more about our rating system and how we pick each item here.)
While we've written before about the best walking shoes, heard from Sadie Stein about her favorite travel sandals, raved about a certain ultracomfortable grandma-friendly sandal, and talked up an affordable Margiela-esque sandal, here we're breaking down all the best sandals for women on Amazon, according to hyperenthusiastic reviewers.
Best-rated sandals
At over 9,000 reviews — close to 90 percent of which are five-star ratings — these Clarks are beloved. Reviewers are emphatic that these are the most comfortable sandals they've ever worn, and they're a hit especially among people with plantar fasciitis. One shopper who put these to the test on a two-mile walk crows, "These far surpassed my expectations! They felt so supportive and made me feel like skipping! They also stay on your feet without having to adjust your step."
Others are quick to set the record straight that they are not any old set of shoes. "Not your run of the mill flip-flops!" says one shopper. "They are incredibly comfortable, and the top strap can be adjusted on your feet. Some days my feet are a bit puffy due to the heat and I need a little more room. What other shoes will allow this? None!!"
Best-rated (less expensive) sandals
Reviewers like to talk about these Tevas as an all-purpose shoe fit for any occasion and purpose. Per one reviewer in Texas, "I will be living in these for the rest of the summer. They are great for home and going out." Others rave about them as "the most comfortable thongs I've worn for years" and talk about their ability to miraculously conform to any foot. "These Teva flip-flops mold to the length and width of each of your feet. They customize themselves to each individual foot. I have worn them nonstop since receiving them."
Some complain about having received Teva knockoffs, but as long as you are buying ones sold and fulfilled through Amazon, you might find yourself among the reviewers proclaiming, "These are heaven! Hallelujah, they fit like a dream."
And now some micro-picks for every type of women's sandal you might be looking for.
Best platform sandals
These shoes, which we wrote about recently as a Margiela-esque sandal for less, have something of a cult following among reviewers on Amazon (who also think they look more expensive than they are). "I ordered these sandals after pining over a pair of Eileen Fisher sandals that looked similar but were well beyond my budget," says one reviewer who wears them every day. Along with many others, she calls out the cushy microsuede footbed and the stretchy straps. "If you want cute, comfy, breathable shoes, these are the ones," says another shopper. "I can't believe the price as well. My shoes have now started to get a little smelly on my sixth month in, but I would DEF buy another one once they've gone too smelly."
Best flat sandals
"These are, hands down, the greatest sandals I've ever worn," says one reviewer with high arches and plantar fasciitis. She wears them "with dresses for going out because they look expensive, to the beach, for low-impact exercise, in the yard with my dogs and toddler" and says they always get compliments.
Beyond the style chops, shoppers say these flat sandals are versatile for wearing in all types of terrain. One reviewer who brings these on backpacking trips says you can comfortably wear them "about five days if you're walking primarily on hard surfaces and urban areas. Seven days if you're in nature."
Best ankle-strap sandal
The overwhelming majority of reviews praise these shoes as the ultimate in comfort. "The moment these amazing sandals/flip-flops were placed upon my feet, I swear I could hear my little tootsies SING!" says one reviewer with plantar fasciitis. Shoppers also agree that they "look dressy enough to wear with a nice summery dress out to dinner" yet are not so stuffy that you couldn't wear them with shorts and a tee. Many others note that they're supportive enough to handle tons of walking, One reviewer "racked up a whopping 68 miles across six park days in Disney" wearing these. She says they withstood heat and rain without causing blistering or pain: "These are going to be my forever Disney, zoo day, travel, etc., shoes!!"
Best flip-flop with arch support
People who own Reef sandals, per the Amazon reviews, tend to be decades-long fans who buy multiple pairs and wear them until they're falling apart. One reviewer who lives on a nine-acre farm says she wears these sandals "about 90 percent of the time, pretty much daily" for a variety of activities — "mucking out the barn, digging ditches, putting up fences, etc., as well as to the beach" — because of their thick sole and good traction. Reviewers describe this flip-flop as stylish enough to wear with dresses yet comfortable enough to wear on hikes. Those familiar with the brand sometimes call out a drop in quality on newer models, though, like one who says, "What have you done, Reef??!!" about the thin material of newer pairs — but the majority seem very happy with the life span of theirs.
Best strappy sandal with arch support
Shoppers agree that if you're looking for a shoe with arch support, there's no better option than a Birkenstock. One who got turned on to these by a podiatrist says, "They took a little breaking in, but they have fantastic support, especially in the arch of my foot, and they just seem to get better as I wear them." This breaking-in period is a common refrain among reviews but not a deal breaker, as shoppers usually come around to find that these are "beautifully made and durable and contour to your foot over time." The only potential hazard is fakes: something reviewers warn about, which is why we suggest buying only ones guaranteed by Amazon.
Best slide sandal