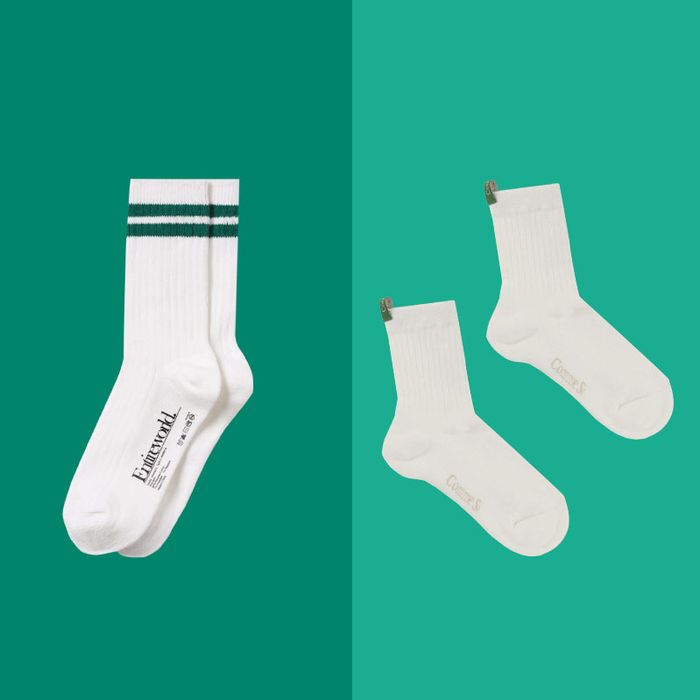 A sock for every occasion.
Photo-Illustration: Retailers
Insignificant as they may be, socks can have an outsize effect on the course of your day. Too loose around the ankle, and you'll be pulling them up every few blocks. Too rough — blister city. Then there's the matter of picking a sock that's actually stylish — choosing between, say, a pair of actually attractive tube socks and some glittery mesh going-out socks. We reached out to 24 stylish women to hear about their favorites for all occasions — for slipping on under heels (Darners, Tabios), and avoiding slip-sliding on the pilates mat (Sticky Bes and Pointes). Consider your sock drawer revived.
Best no-show socks for sneakers and ankle boots
Best no-show socks for flats