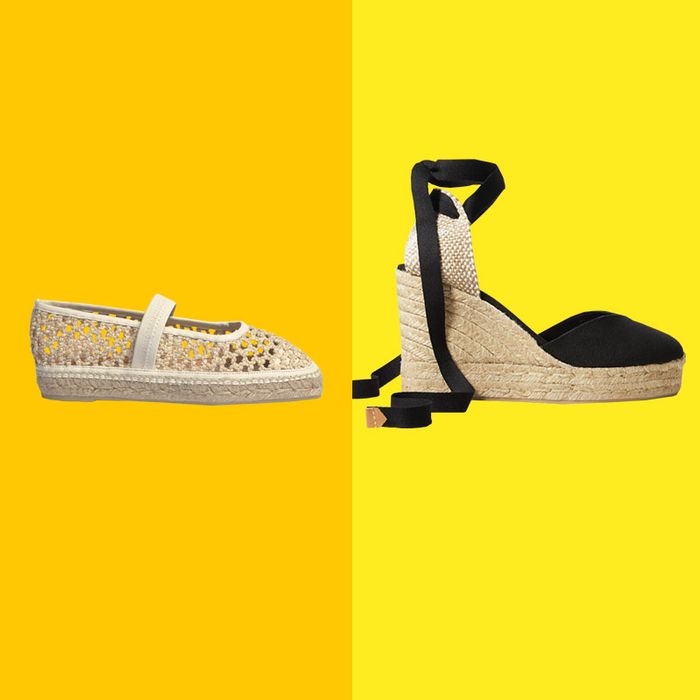 More substantial than a pair of flip-flops but lighter-weight than sneakers, espadrilles are an ideal summer shoe. The term "espadrille" itself is, in fact, versatile: The only qualifying trait is that they must have a sole made of esparto rope, which is a fiber made from two kinds of perennial grasses originating from northern Africa and southern Europe. Once you've got the esparto rope sole, an espadrille can take the form of casual slip-ons, platforms, or wedges, and even slides that look a bit like Birkenstocks. To find out the best kinds of espadrilles for all styles and occasions, from padding around the beach to going out (even if "out" just means outside your apartment) we reached out to a panel of stylish women to hear their favorites.
Best flat and flatform espadrilles
When we asked ZOU XOU founder Katherine Theobalds about her preferred espadrilles, she emphasized first that it's best to avoid mass-market pairs, if possible. "I used to work for an espadrille company and got sketched out by the manufacturing practices," she says. "For that reason, I would recommend avoiding mass-market espadrilles in favor of artisanal makers like Casteñer and Manebi for classic silhouettes." This elegant pair, which comes in cream or black, is Theobalds's favorite pair from Casteñer.
Theobalds also loves this pair of espadrille ballet flats from Casteñer, which have a comfortable elastic strap and a crochet-effect upper area that will give your feet some breathing room on hot days. The Mary Jane style of the flats reminds us of some of our favorite pairs from Theobalds's own shoe line.
From Manebi, Theobalds suggests this pair, which have a slip-resistant rubber base that will give you a little extra support. The style comes in a range of colors, from lilac to aquamarine, and patterns including leopard and zebra. Theobalds is partial to the mandarin-colored pair, and we like this neutral shade of light pink that's currently on sale.