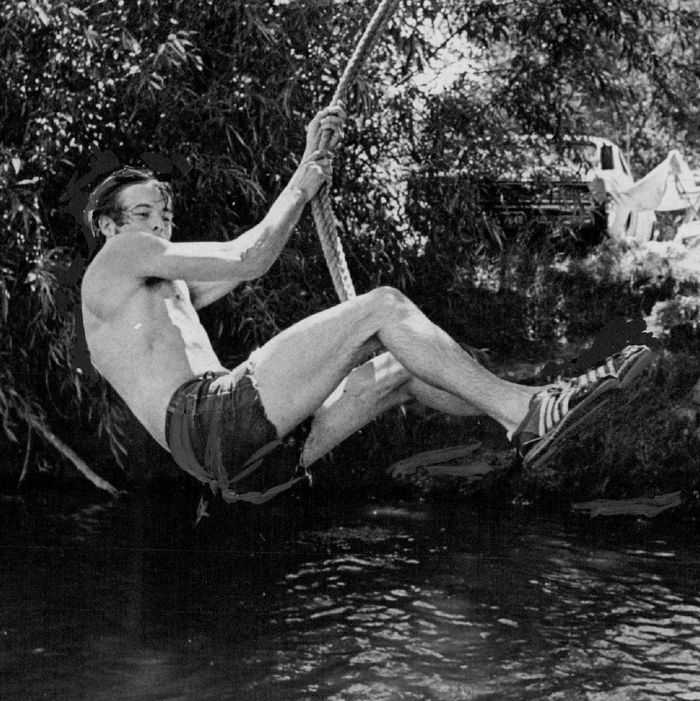 Photo: Lyn Alweis/Denver Post via Getty Images
Here at the Strategist, we like to think of ourselves as crazy (in the good way) about the stuff we buy, but as much as we'd like to, we can't try everything. Which is why we have People's Choice, in which we find the best-reviewed products and single out the most convincing ones. (You can learn more about our rating system and how we pick each item here.)
While we've written about the best sports shoes for men, the best winter shoes for men,  and the best Uggs for men, we're going deep on the best water shoes for men on Amazon, according to the people.
Best-rated water shoes
Reviewers have worn these shoes to the beach, on river walks, and on a 12-mile hike, and rave about them for any excursion. "I swear, I wish I could wear these all the time. I cannot believe how comfortable the sole is, very soft … but perfectly firm as well. Like firm memory foam," one shopper describes these shoes. Another says that the shoes are "super lightweight yet feel like a sneaker … amazing that these are water shoes." Backpackers loved them, too: "I purchased these for a seven-day backpack in Olympic National Park," says one. "Several river fords were on the route. I had high hopes for these and they surpassed my expectations. They worked very well for river crossings, protecting my feet from rocks and giving decent traction … They were also excellent camp shoes."
Best-rated (less expensive) water shoes
"These are fantastic for the price," says one shopper. Another raves, "No concrete is too slick, no water too deep, no sand too coarse and no coral too sharp to slow you down in all your summer time water frolicking or mock naval water adventures while sporting a pair of these badass shoes." And a recent vacationer says, "These shoes were great! … I recently used these shoes on at trip to Cayman, I wore these shoes around town, walking to stores, bike riding, and of course when it rained and the old flip-flops were just not going to cut it."
And now for some micro-picks for every type of men's water shoe you might be looking for.
Best water shoes for hiking
"I bought these shoes specifically for an 18-day vacation across Japan, knowing that I'd be walking a ton and hiking some mountain trails," writes one reviewer. "After walking 192.5 miles and hiking up and down three mountains during that 18-day trek, I couldn't have been more impressed with these Merrell's. They were light and comfy but had enough support for the important areas of the feet, this was probably one of the best purchases I made for the trip." Another happy shopper writes, "They were extremely comfortable to wear all day long, in the water and out of the water. My feet did not feel sore after an entire day hiking." One commenter even calls them the "best shoe ever," describing them as "Super grippy, great for hiking, in water, looks good with shorts. Someone even said 'nice shoes' to me once. That's not something a guy like me hears every day."
Best water shoes for water aerobics
"I'm a senior citizen and just started a group aerobics pool class at a local gymnasium," writes one reviewer. "Some of the hour-long drills can get pretty intense, especially when foot grip is needed for speed and agility, not to mention the beating raw feet will take from a standard pool surface … The soles are thick enough for comfort but light enough to maneuver under water. The tread of the soles are grooved and vented to allow safe and comfortable non-slip movement. The entire shoe is ventilated so water does not collect in it. They're easy to slip on with the elastic laces on top and yet stay comfortably and securely attached to your feet throughout vigorous underwater exercise." Other shoppers wear them to multiple water aerobics classes a week — "I use them 5 days a week," says one — and find that they "wear well" and that they provide "a lot of support."
Best water shoes for cruises
These shoes were a favorite of reviewers who wore them on cruises: "I purchased these specifically for a cruise," writes one. "I wanted something that I could wear both walking around the ship, while spending time at the pool and for port days at the beach. These were absolutely perfect for me!" The shoes worked well both on land and at sea: "I went on a cruise and wore these on ship, in town, and on a beach with sand and some rocks. I found these shoes remarkably comfortable," a commenter says. Another writes, "I just got back from a seven-day cruise, in which I took these with me to Jamaica, Grand Cayman, and Cozumel. The defining moment for me was climbing Dunn's River Falls in Jamaica, these shoes never slipped on those slippery boulders and they let the water pass right through them."
Best aqua socks
"These are the coolest shoes. I bought them for sailing (dinghies and keelboats), and they have excellent grip on slippery surfaces and they dry very quickly. I love feeling air on my toes even when I'm wearing shoes," writes one shopper. "I like them so much that I started wearing them for errands, hiking, and to work … I can't tell you how many conversations have started with something along the lines of 'where are your shoes/what are you wearing/why are you wearing socks?' then I show them the tread and we all get excited and start talking about how we hate wearing real shoes."
Best water clogs
"I love my Crocs, but these are lighter and more practical," says one reviewer. Several people recommended these plastic clogs as shower shoes, too: "Perfect shoe for public showers," one shopper writes. Another says, "A very nice solution to preventing slipping in the shower and around our pool." And even though the shoes are made of lightweight PVC, they're very durable. "They survived a climbing trip to Ten Sleep Wyoming, more climbing in Montana, a week in Glacier and a week in Kings Canyon," says one commenter. "They are extremely tactile and 'grippy' in water, even in fairly strong and flowing creeks. They were comfortable and safe on climbing approaches as long as 45 minutes and they were functional on the crag while belaying or just derping around."
Best water shoes with pockets
"The zipper pocket puts these above all the others!" says one reviewer. Another writes, "They are great since they have the pocket. We went on vacation and needed somewhere to put our room key and cash while in the ocean … The cash was totally fine in it." These shoes are also great for keeping your feet warm: "I teach swim lessons sometimes for six hours at a time. Despite being in a heated pool, your body temperature lowers and you get cold. I bought these in the hope of keeping my feet a little warmer during longer teaching sessions. They work astoundingly well as far as grip on the bottom of the pool. I've worn them for 20 hours already and not had one issue of slippage," says one happy shopper.
Best water shoes with a Velcro strap
The velcro strap on these water shoes was a big draw for reviewers: "The velcro strap holds and doesn't come undone or slip. I think the velcro is much better than other water shoes that use the bungee string method — those seem to come undone more often," one person comments. Many found the strap particularly secure: Love the Velcro strap to ensure they stay on and they fit perfectly," one shopper says. Another writes, "The Velcro power strap allows for easy slip on, but security during activities."
Best plastic water shoes
"I was looking for a quick-dry pair of shoes I could wear at the gym while lifting and also to the sauna and steam room and pool area for right after, to avoid the need to pack more stuff in my gym bag. After 4 months of use, I can say that these fit the bill," says one shopper. Reviewers liked that these shoes had all of the benefits of Crocs — lightweight, good quality — without the usual clunky look. "They won't be confused for the original clown-shoe Crocs," says one reviewer. Another, who bought these shoes for her husband, writes, "they look more like tennis shoes than typical Crocs!"
Best water shoes for compliments
Many shoppers reported receiving compliments when wearing these water shoes. "I've been around a long time and I've bought lots and lots of shoes," writes one shopper. "However, this $30 pair has been complimented more than any I've ever had." Another says, "The moment I put these on my camping buddies immediately noticed them and gave me a few compliments." These shoes are practical on land and water: "Extremely comfortable and super grippy, almost feel sticky but in a good way," writes one reviewer. "I bought them for casual wear, wading in the creek and mostly driving my sports car."
The Strategist is designed to surface the most useful, expert recommendations for things to buy across the vast e-commerce landscape. Some of our latest conquests include the best acne treatments, rolling luggage, pillows for side sleepers, natural anxiety remedies, and bath towels. We update links when possible, but note that deals can expire and all prices are subject to change.