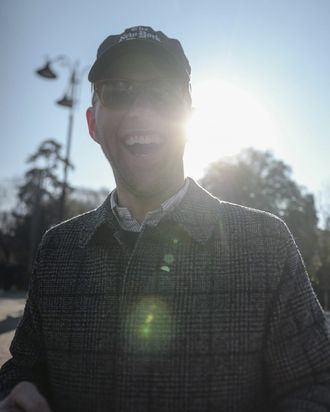 If you're looking for the most powerful hair dryer or the handiest chef's knife, those things can be easy enough to find. Other objects of desire are a little more taste-based. What's the next status water bottle or hand wash, for instance? If you have a burning question about the next fanny pack or Noah rugby shirt, Chris Black is here to answer it in a regular column.
Recommendations for a basic, casual boat shoe or loafer for beach vacations? Want something more unique than a Sperry or Quoddy but not a $1,000 streetwear monstrosity? More like a warm-weather equivalent of everyone's (and my) beloved Blundstone boots and New Balance 990s?
This is an ODDLY specific question, so I am going to give you a few options.
Sperry, I'm afraid, is the OG of this game. If the regular styles are too boring for you, go with a pair that is a FUN HOUSE of color. These will have your Waspy friends dropping their Aperol Spritzes when you walk by.
Or, instead of boat shoes, I like espadrilles. They are timeless and durable. This blue-striped pair from Drake's is handmade in Spain from breathable Oxford cloth, so your dogs won't sweat in Cap Ferret. They have a proper rubber sole, so you can wear them to dinner if you need to.
Please stick with me here, but I think flip-flops — on holiday — are cool. A cheap pair ($18) of Havaianas in navy cannot be beaten on the sand. If those are too low rent for you, Hermès makes a pair. I wouldn't try to raise a sail in them, but post-swim, they work. No muss, no fuss.
Maybe you are ready to try something … WILD. The Hydro Moc from outdoor-gear brand Merrell is an exciting shoe-sandal hybrid. Kanye ripped the style off, and they will give you wild foot tan lines, but I am weirdly attracted to them.