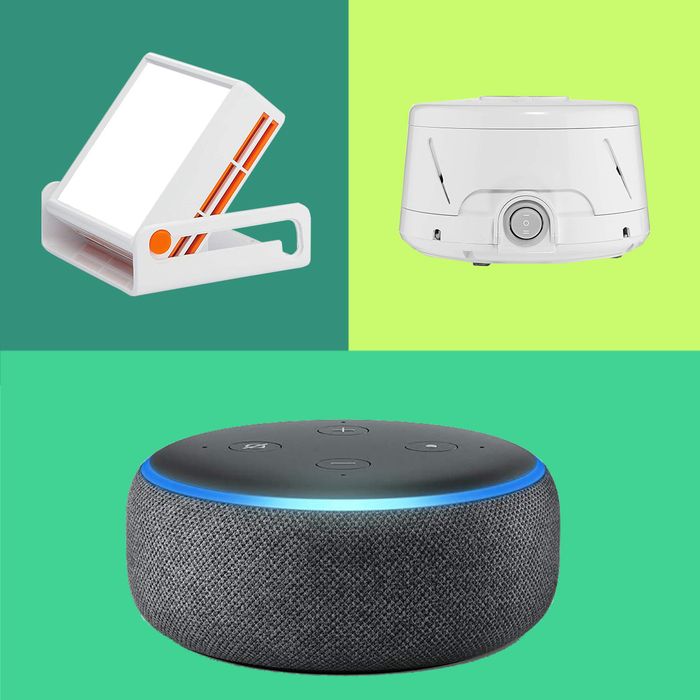 Photo-Illustration: Retailers
Most people associate the best tech gifts with the highest price tags. But there are plenty of great tech-gift ideas that won't decimate your budget and can still improve your life. Whether you are shopping for a self-described nerd or just a casual tech user, you don't have to spend a lot to find functional accessories for their new iPhone, gadgets that'll make their home a little smarter, or streaming devices that can give them access to hundreds of shows and movies. To help you find the perfect (affordable) tech gift, we put together the below list of 22 of the gadgets and gizmos that we think most anyone will be delighted to unwrap — and use, because the worst thing about a tech gift is when it sits in a corner collecting dust. All are under $50 and available on Amazon, but we found some of them elsewhere, too, for those who like to shop around.
If they're constantly losing their keys or misplacing their wallet, the Tile Sticker will be a revelation. The Bluetooth tracker is about the size of a nickel and will stick to nearly anything they care about. So the next time they misplace whatever it is, instead of starting a frantic search, all they have to do is open the Tile app to find it.
Apple purists may prefer the brand's AirTag, which works similarly to the Tile Sticker, but has the added benefit of a tiny built-in speaker that can make sounds when they're trying to find their keys or phone. While it works best with Apple gadgets, this can be used with stuff from other brands, too.
If you're shopping for someone who spends a little too much time staring at screens, pick them up a pair of these blue-light-blocking glasses. (While doctors have told us that such glasses may not do much for digital eyestrain, we've heard from plenty of folks who wear them at computers and claim they do.) These may not be the most stylish, but they are Strategist best sellers.
If your recipient would prefer blue-light-blocking glasses that have magnification (and a little more style), these tortoiseshell frames are a nice option.
Smartphone games are great, but there's something endearing about an old-school Tamagotchi. Especially for a kid at heart.
Carrying a lightweight and compact portable charger while on the go takes at least one stress out of someone's day — especially that friend whose battery always seems to be at 4 percent.