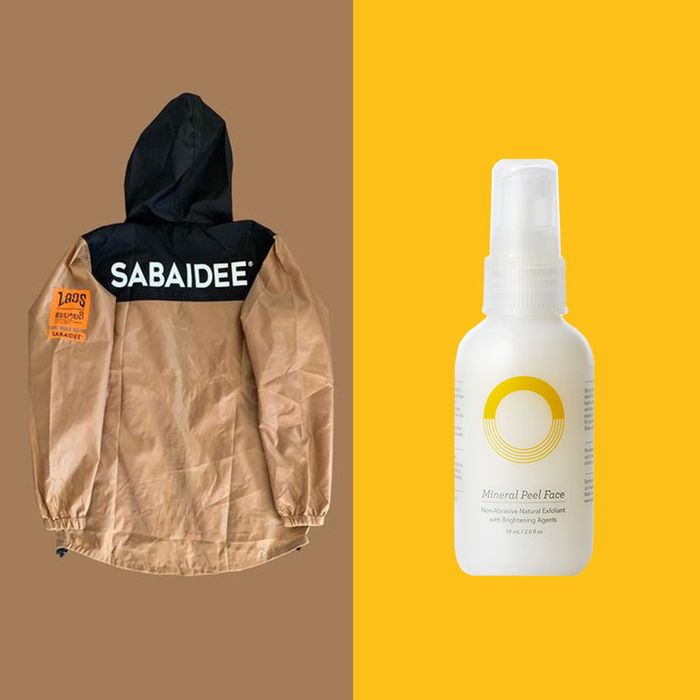 To be Asian American, for me, is synonymous with setting up your own shop. Whether shoe repair, dry cleaner, nail salon, bodega, restaurant, or car wash, many small businesses like these hold the story of an immigrant family's American Dream. In the U.S., Asian Americans are more likely than any other ethnic group to own their own businesses. My family is among these entrepreneurs and their story is a very typical Asian immigrant story. My parents came to the U.S. from South Korea in 1980, with very little money, no English skills, and a few relatives who had moved here in the '70s. They worked menial jobs in small restaurants owned by other Koreans, saved every penny, and asked my aunt for loans. With the help of their church community, they were able to eventually open up a small lunch spot in Oakland, California. As so many kids of immigrants will tell you, how your parents made a living was a family effort. My younger brother and I had "minivan summers" where we spent entire days parked in front of the restaurant while my mother shuttled food and snacks back and forth until the end of the day, when we would help clean up after the last customer left. When I see an Asian business, I know there's a version of this story there.
If by now you don't know how hard the Asian community has been hit — first by the pandemic and then the terrorizing violence that has loomed over our communities — just know that this moment is a watershed point for Asian Americans. Nothing will ever be the way it was before. According to the latest Pew studies, long-term unemployment in the U.S. is highest among Asian Americans. So many businesses have not survived, and many of the ones that have are not only struggling under the weight of financial decimation, but also the psychological stigma of being part of a culture that is increasingly under attack in this country. That this hostility is happening even as Asian immigrants are the fastest growing minority in the U.S. — where almost a million serve as frontline healthcare workers — means it's even more important how we and our allies meet this moment.
Somewhat ironically, during my last meal out before the lockdown, my good friend Kulap Vilaysack and I naively joked that we wanted to stay away from any "heavy" topics on the podcast we'd been talking about doing together. Having both been vocal advocates for AAPI issues, we instead chose to do something light and fun and silly and came up with Add to Cart, a podcast about the stuff we buy and what it says about who we are. While our first episodes centered around serums and padded undergarments, we soon realized neither one of us could even talk about our obsessive shopping habits outside of the context of our Asian American identities. Like all of our Asian aunties do when recommending the best air purifiers and air fryers, we can't help but wrap up our purchases with stories about our immigrant and refugee families and how they shapes us as consumers. As we watched the rising violence in our community with ever increasing alarm, our show changed: We still laugh a lot, but we also voice the pain and fear felt in our community. We still talk about shopping, too, just more consciously — where to find the best stuff and why you might choose to invest in a certain business or maker when you're purchasing something. From skin peels to card games to mail-order wagyu steaks, the 13 things below are some of my favorites not only because they are effective or nice-looking or tasty, but because of how their Asian American creators' identities make each thing that much more special.
To Koreans, jjim jil bang are places to rejuvenate, cleanse and, very importantly, scrub. Between being cooped up at home and having recently moved somewhere that lacks any semblance of a Koreatown, I've been missing Korean spas (and food) a lot. Some of you may be familiar with the life-altering experience of being scrubbed and hosed down at one of these spas, watching in horror (and delight) as rolls of gray, dead skin are rubbed off your body by a professional ahjumma who understands this art. When I can't do that, I'd say these mineral peels for the body and face are the next best thing. You spray the delicious-smelling, naturally derived product on the skin, let it soak for a few seconds, then lightly push the product around with your fingers and watch as a layer of dead skin rolls off of your body. Fewer things gives me as much satisfaction. If you know you want both, you can get them as a set that costs a bit less than buying each individually.
Photo: retailer
This is a hilarious card game to play while drinking. Basically, you pull a card and read what's written on it — if you can't do what any card says, you drink. The brilliant thing about it is that all the cards have some kind of nod to Asian culture. Some examples: "If you've ever cosplayed at a convention, take three sips;" or "If your mom 'held your money for you' and you never saw it again, take two sips." I've played a modified (less drunk) version with a large group of Asian American friends and we were howling on the floor.
Photographer Andria Lo and writer Valerie Luu's Chinatown Pretty (a coffee-table book the Strategist has written about before) features joyful photos of the colorful senior citizens that grace Chinatowns from San Francisco to Los Angeles to New York to Vancouver. Its street-style photography shows poh pohs (grandmas) dressed in dramatic silhouettes, florals, and other patterns and the images are accompanied by interviews that capture the wisdom, joy, and inspiration on the streets of the Chinatowns the book documents. Flipping through it is a glorious — and important — reminder of the beauty that exists in these neighborhoods that have been ravaged by violence and the pandemic.
Photo: Retailer
I am a sucker for vintage costume jewelry. Back in 2010, some friends and I started the Hester Street Fair on the Lower East Side so that I could indulge in my obsession for vintage gems. Needless to say I have quite a collection and am always hunting for my next shiny object. More than a few of the ones I own have come from Julia Vaughn, who sells a mix of vintage costume jewelry and her own designs (that are inspired by vintage jewelry, but sexier and more modern.) Julia has become my one-stop shop for both old and new pieces; her inventory sits squarely in the middle of small dainty chains and over-the-top show jewels. New pieces are released every few months — often with dreamy Instagram Live try-on sessions where she layers on one sparkly thing after another — and can sell out fast. I've been layering two vintage pieces I bought from her — this pearl necklace beneath this rhinestone chain — to make my daily sweatsuit ensembles feel a bit more fashionable. Being vintage, those pieces' stock is limited, but Julia sells just as layerable newly made necklaces, some of which, like this gold-plated duo (one of which is studded with cubic zirconia), are sold in sets.
Photo: retailer
If there is one equalizer during this time locked in our houses it's the question of what's for breakfast, lunch, and dinner. I've never really enjoyed cooking very much and have a pretty small rotation of meals that involve no more than three ingredients. But how many omorices can one Asian lady eat? Girl & Dug's boxes have completely changed my approach to cooking. The difference between this and other subscription service that deliver produce to your door is that Girl & Dug's boxes are all about imagination, traveling through taste, and discovering things you have never literally eaten before, like oca, ice plants, white strawberries, squashini, and even minari (not the Oscar-nominated film, but the vegetable it is named after.) The boxes come in many forms: You can build your own with an assortment of fresh produce, order a specialty themed box a la carte, or sign up for subscription boxes filled with an assortment of greens and veggies (or just greens) that can come as frequently as every week or as sporadically as every four weeks. Specialty and subscription come with free shipping, too.
Photo: retailer
Laos Supply's founder Salong Namsa launched the brand in 2018 after his family emigrated to the U.S. following years of living in a Thai refugee camp. It debuted on Instagram with one-of-a-kind T-shirts and has since expanded into a lifestyle brand that sells clothing, home goods, and even food. Salong's love for his native (and brand's namesake) country and the larger region of Southeast Asia can be seen all over his website and designs — sometimes, quite literally, as in the case of this windbreaker. The sturdy jacket's back is stamped with "Sabaidee," which in Lao means "to be well." Its weight is ideal for spring and the jacket's material is easy to pack down, making it a good option for bikers who may want a layer they can stash in a bag if it gets too warm. (The brand's super-functional sling bag is also a great biking accessory, one you could even pack this jacket in.) Salong's cultural pride helps make what would otherwise just be utilitarian streetwear feel a little more unique.
Photo: retailer
In 2016, Korean American journalist and activist David Yi launched the skin-care and beauty website Very Good Light in an attempt to redefine masculinity but also push the boundaries of traditional gender norms. Recently, he expanded his operation to include a new skin-care line of three products. Actually good skin care that isn't marked around tired gender norms is something we talk about on Add to Cart a lot. David's products concentrate on protecting the skin barrier, in the tradition of Korean skin care, and are formulated to be super hydrating for all skin types. My favorite of them all is this toning lotion, which has active ingredients including snow mushroom (for deep hydration) and meadowfoam-seed oil (to fight inflammation). It's super light, milky, not greasy and will drench your skin in a dewy glow.
Photo: retailer
It's pretty hard to find a pre-made chai mixture that isn't loaded with artificial sweeteners and other unsavory ingredients. But this concentrate is pure, powerful, and so easy: Just mix one part of it with one part of your favorite milk. Packed with antioxidants, warm spices, and anti-inflammatory agents, I like to pour it over ice in the afternoons when I'm craving something way more interesting than a latte. The woman-owned One Stripe Chai Co. produces the concentrate in Portland, Oregon using black pepper, nutmeg, black tea, ginger, and other ingredients imported from a family-owned farm in Assam, India.
Photo: retailer
Wing On Wo & Co. is the oldest store in New York City's Chinatown, dating back to 1925. It's a treasure trove of gifts, from exquisite porcelain pieces (including plenty of plates and bowls for the dining table), to enamel tea sets, to hand-painted flower pots. It also sells T-shirts that are just so cool (and, because of this, can fly off shelves). Everything is lovingly curated by the store's fifth-generation owner, Mei Lum, and her family team. In addition to running the business, Mei oversees the W.O.W. Project, a community-based initiative that reinvents, preserves, and encourages Chinatown's creative culture through arts and activism.
Photo: retailer
I was introduced to Pursuit Farms through Girl & Dug because its specialty, Korean-barbeque-themed Ssamthing Else box can be paired with Pursuit Farms steaks. The company's founder, Erik Sun, is a hunter and a chef who started it after many years in the restaurant business. It specializes in wagyu — a type of beef from one breed of cow that is native to Japan and genetically unique. The meat is known for its fat marbling on the inside of muscle tissue; this gives it a kind of tenderness in texture and a salty-sweet umami flavor that is singular to wagyu. Some of Pursuit's cuts are otherwise not sold outside of Japan, and therefore can attract long wait lists. You cannot go wrong with the Japanese Wagyu strip steak, one of its bestsellers. It's less fatty than some of the more premium cuts, but I like the ratio of fat on this cut the best. Because the meat is so exceptional, I just season it with salt and pepper then sear it on a grill (my preferred method) for about five minutes on each side.
Photo: retailer
Founded by Joan Nguyen and Chriselle Lim, BümoBrain is basically an online learning hub for children ages 1–9 that offers live classes in subjects from reading to math to geography to music (to name four of its many curriculums). I'm recommending it for its language program, which my kids have used to learn Korean during this year in quarantine. (Lesson one: Bumo is parent in Korean.) It has been one of the few silver linings of our time stuck at home and Korean is one of ten languages the service offers, but some courses seem to get fully booked sooner than others. I've enrolled my kids in other programs, both traditional language schools and tutoring, and what BümoBrain really excels in is hiring engaging instructors who cater to this age group. Joan has successfully run another education company for years, while Chriselle has built a personal brand around smart digital marketing. Together, the founders' experience has led to an incredibly robust program that is also fun — at least for my kids. Both women are also mothers to children under 5, so they have an acute understanding of not only how important online curriculums like this can be, but also how to make them effective for parents who are juggling other things.
Lanshin is a Brooklyn-based holistic healing studio for the skin that focuses on traditional Chinese medicine. Its founder Sandra Lanshin Chiu is an acupuncturist and Chinese herbalist who, among her many services, freely offers tutorials on how to Gua Sha — or use a tool to massage tense muscles and release toxins in lymph nodes around the head. Lanshin sells a number of tools you can use to practice Gua Sha, but none come more recommended from me than this massager that I use every night. (It has actually been written about on the Strategist before, by a client of Sandra's who notes Lanshin is the product's only North American distributor.) Made of porcelain and glazed with crushed tourmaline crystal, you fill the adorable squid-like device with hot water and instantly have a tool that simulates a hot-stone massage and can help melt away tension and boost circulation.
The Strategist is designed to surface the most useful, expert recommendations for things to buy across the vast e-commerce landscape. Some of our latest conquests include the best acne treatments, rolling luggage, pillows for side sleepers, natural anxiety remedies, and bath towels. We update links when possible, but note that deals can expire and all prices are subject to change.