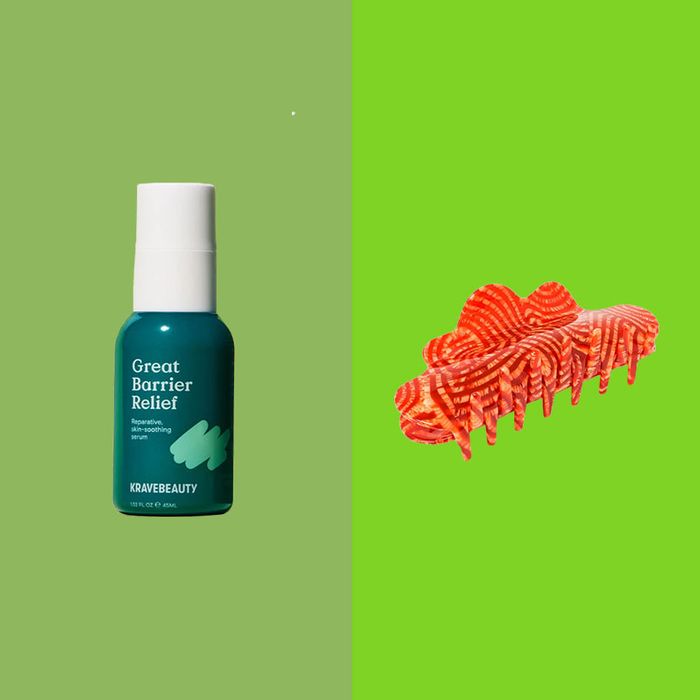 Photo-Illustration: The Strategist; Photos: Retailers
Whether you're searching for a gift for a friend's housewarming, something small for a sibling's promotion, or just an I'm-thinking-of-you present for your parents, you don't need to spend a fortune to show someone you care. To help you out, we put together a list of nice gifts under $50 you can buy from Asian and Asian American–owned brands and small businesses, most of which we've written about before, for all sorts of people and occasions. If you're looking for other ways to support the AAPI community, which continues to face violent and racist attacks, check out our list of organizations you can donate to.
Caraa's Cloud Wallet can hold way more than just coins — inside are separate pockets for credit cards and cash, all of which is kept secure by a handy zip closure. Made of water-resistant nylon and available in five colors, it's small enough to fit in a front or back pants pocket but also has a handle on the zipper that'll make fishing it out of a purse even easier.
Poketo's products are a favorite of stationery enthusiasts and folks who just appreciate quality design. This notebook's gridded pages would be suitable for doodling, bullet journaling, or just making a daily to-do list. In addition to the vibrant green shown, you can also get it in blue, orange, and pink.
This trio of spicy crunchy oils developed by Momofuku founder David Chang includes black truffle, extra spicy, and chili-crunch oils, the last of which is Natasha Pickowicz's go-to seasoning when hosting her famous hot-pot parties.
If you're shopping for someone whose tastes skew spicy over savory, this condiment trio may be a better choice. Created by Szechuan chef Jing Gao, Fly by Jing is beloved by foodies, including Ghetto Gastro co-founder Jon Gray and Samin Nosrat, who wrote the cookbook Salt Fat Acid Heat. The set includes jars of Sichuan Chili Crisp, sweet-hot Zhong Sauce, and a Mala Spice Mix the brand describes as "warming and tingly."
While that friend or family member with an ever-growing ink collection would find use for this aftercare kit created by celebrity tattoo artist Dr. Woo, its included soap and balm would be beneficial to anyone dealing with irritated, super-sensitive skin. The products are free of anything — fragrance, parabens, phthalates — that will cause inflammation, and moisturizing to boot.
Abacaxi, founded by South Asian American designer Sheena Sood, makes one of our favorite fabric face masks and tons of other delightful accessories, like this oversize scrunchie decorated with tiny seashells. Perfect for the tween, the teen, or just any old hippie.
If they're over scrunchies, how about some Instagram-approved claw clips? In addition to this pastel-colored one, Chunks offers dozens of other hair accessories, from barrettes to headbands to combs.
ADAY is known for its butt-flattering leggings and "sloungewear" (a hybrid of sleepwear and loungewear that's as comfortable as it is stylish), but if you're shopping for someone you don't know very well, it's hard to go wrong with this silk scarf that serves as a reminder to be present.
An easy-to-care for plant from Strategist-approved brand the Sill for the person who loves greenery but can't quite keep anything alive.
Photo: Courtesy of the Vendor
SuChin Pak told us about these attractive handmade bowls that are sure to please pet owners as much as they (or what's in them) satisfy their pets.
Any sneakerhead will appreciate a set of quality sneaker-cleaning products. For just 18 bucks, the kit comes with a bottle of shoe cleaner that can clean up to 100 pairs and a soft-bristle brush that's perfect for getting dirt and grime off the midsoles and undersoles.
We have yet to meet anyone who can't find a use for Baggu's lightweight, durable, and extremely packable tote bags. Even if they've already got some, we are willing to wager your recipient will never turn down more.