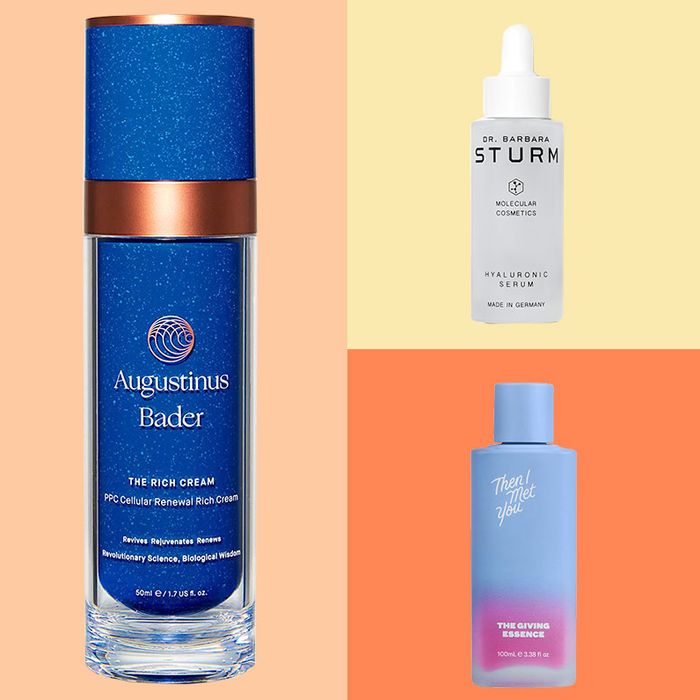 A few months ago, I received a series of frantic texts from a friend of mine who'd recently gotten engaged. She wanted me to tell her exactly what she should buy to begin to get her skin into shape for her wedding day. I, of course, responded with a psychotically long email explaining what products she should and shouldn't use, what treatments she should get (and how often), and even what makeup artist to hire for the big day (Shayna Goldberg, always).
This was not the first nor last time I've written a long, specifically tailored response to a bride-to-be (whether that bride-to-be is a friend, a friend of a friend, or a perfect stranger who DM'd me on Instagram) looking for advice on how to get bright, glowy skin before their wedding day.
While each email is slightly different, I find that there are a few products that I always end up recommending to my skin-obsessed brides. Those products, plus my treatment advice, are listed below. (A note: Most brides that reach out to me ask for "splurge-worthy skin care," so this list is on the pricey side. Look here for an article on some of my under-$30 skin-care favorites.)
Routine Order
Morning
Cleanser
Vitamin C Serum
Toner
Essence
Moisturizer
SPF
Evening
Cleanser
Toner
Essence
Hyaluronic Acid Serum
Moisturizer
Cleansers
Then I Met You's Living Cleansing Balm and Dr. Loretta's Hydrating Cleanser are two of my favorite cleansers in the entire world. Both are super gentle, hydrating, and brightening. The balm is better for taking off makeup and the hydrating cleanser is a bit more nourishing on the skin. I recommend using them together (balm first to take off makeup, then gentle cleanser to clean your skin).
Essences / Toner
These two products together are just so intensely plumping and hydrating and will make your skin so glowy — wedding skin in a bottle, in other words. After you wash your face, apply a few drops of the toner, then pat it into your skin (warning: It's mildly exfoliating, so don't use it with any other exfoliant). Then apply a few drops of the essence and pat that into your skin. Before weddings, you're at a big risk of using too many products while trying to make your skin look perfect (over-exfoliating is the worst thing you could possibly do pre-wedding), but these are both incredibly gentle and insanely effective.
Serums
A really magical hyaluronic acid serum that's so wonderful for deeply moisturizing your skin. It's expensive, but genuinely so worth it if you can afford it. Apply this after the toner and essence above.