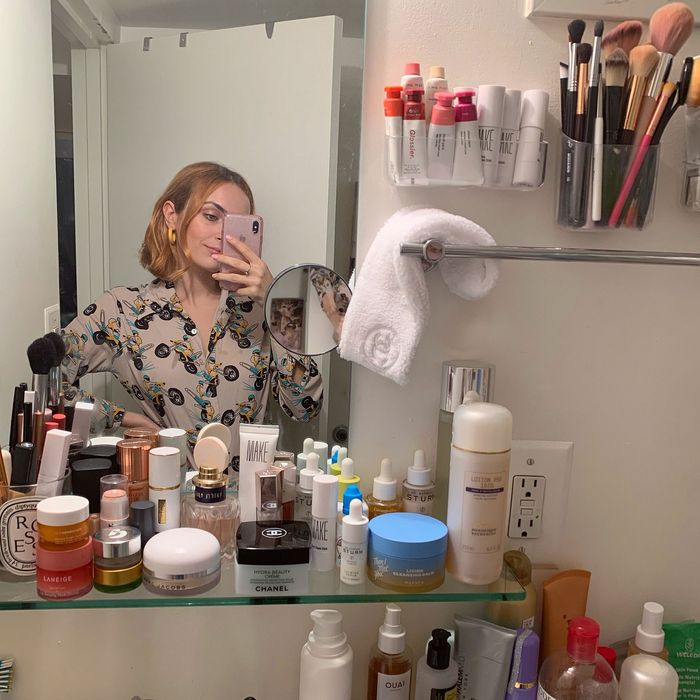 Over the last couple of months, I've noticed that different people were asking me the same beauty questions (via DM, on Twitter, and even in my real life) over and over again. The questions varied in subject: some were about skin care, some were makeup-related, and some (since summer is approaching) were about SPF. And although I love gabbing one-on-one with fellow beauty obsessives (I can, and have, spent entire days chatting with the members of our Facebook group "The Beauty of It All"), I decided it might be more useful if, instead of answering these oft-asked questions individually, I gathered them up and answered them here. So, below: The answers to the questions I'm asked most frequently about acne, lip care, and what to splurge on to look your wedding-day best.
I have dry skin and hormonal acne. What should I use that works but won't dry me out?
Conventional K-Beauty wisdom says that acne-fighting products do not have to dry your skin out. Which means that a lot of Korean products integrate soothing and healing ingredients such as centella asiatica or mugwort that help get rid of the redness and inflammation, instead of high percentages of benzoyl peroxides and salicylic acids (which are popular anti-acne ingredients in most American drugstore products).
Do you feel like light therapy actually works? What are some of your favorite light gadgets?
Yes! I've seen it do magical things for my skin during stress breakouts and my time of the month. When I have super-stubborn hormonal zits, I find that a deep-reaching LED treatment is often the only thing that can shrink them down.
What's your favorite finishing powder?