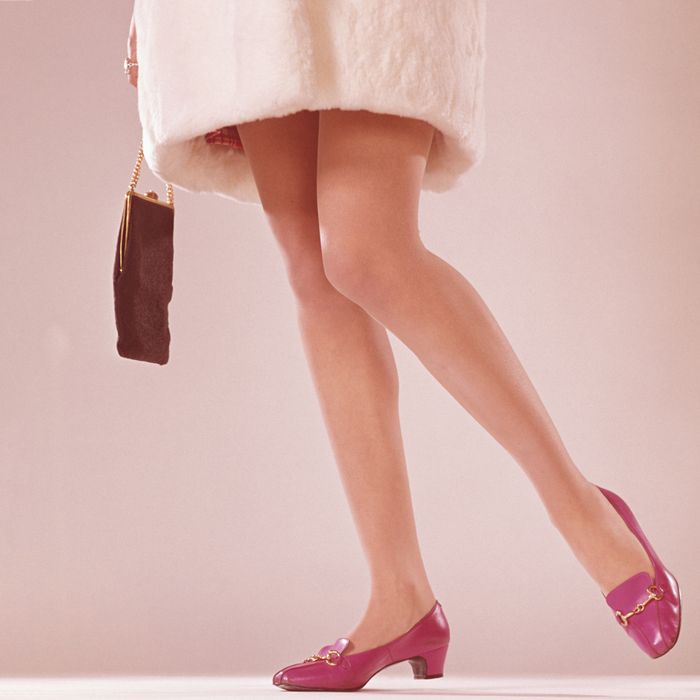 Photo: Jamie Hodgson/Getty Images
Post-inflammatory hyperpigmentation — or the darkening of certain spots on the skin, usually in areas where mosquito bites, scabs, or zits used to be — can be one of the harder things to get rid of. "It's probably my most common complaint, especially among young people," says cosmetic surgeon Hooman Khorasani – chief of the division of dermatologic and cosmetic surgery at Mount Sinai. And while these hyperpigmented spots can fade over time, there's always the question of how to speed up the brightening process.
It's not an easy problem to solve: the skin on your lower body, back, and torso tends to be a lot thicker than the skin on your face, explains Khorasani — and it's harder for topicals to penetrate to the deeper layers of skin there. Discoloration on the body can also range from surface-level scarring to deeper-in-the-skin sun spots (which are best served with lasers like Fraxel that can target pigment deep below the surface), or it can signal something more severe like skin cancer, so it's best to talk to a dermatologist first to figure out the best treatment options. Prescription-strength options are always going to be more potent, but there are some at-home topicals that can help fade PIH. Here, we talked to three derms to single out some of the most effective options out there.
Exfoliators and brighteners for dark spots
While you might reach for vitamin C to brighten dark circles and scars on your face, you'll be much better off using an exfoliating acid when it comes to fading spots on the rest of your body. Khorasani tells us that there are only three or four ingredients that have scientifically established efficacy in treating surface-level hyperpigmentation on the body. Kojic acid, tranexamic acid, and retinoids help exfoliate the skin's surface to increase cellular turnover, while hydroquinone — another popular lightening agent Khorasani named — is approved by the FDA for the treatment of freckles, melasma, and PIH, and works by inhibiting pigment-producing cells within the skin.
"None of these agents are super effective by themselves," he says, and if the concentrations needed for efficacy are too high, they're irritating to the skin. "That's the reason many of these ingredients are combined — in order to increase efficacy and reduce irritation," he explains. One example of an OTC cream combining powers is this SkinCeuticals "discoloration defense." It uses tranexamic acid, kojic acid, and niacinamide (another, less potent skin brightener). Khorasani noted that it's one his patients have given him positive feedback on and it also comes recommended by dermatologists for PIH on the face.
Combining acids can be very harsh on the skin, so Khorasani recommends spacing out how often you use these types of products. "Patients can start every other day at night with a very small application (a pea-size amount). After two weeks, patients may start using it daily, and over the next few weeks, increase the amount applied." He also suggests using moisturizer on the skin first, before applying exfoliants, in order to reduce irritation.
If you want a slightly cheaper alternative, consider this widely praised product from Urban Skin, which combines kojic acid, hydroquinone, and retinol. The celebrity-beloved skin-care brand caters specifically to people of color (who Khorasani says experience the most severe cases of PIH). It carries a range of toners and exfoliators for brightening dark spots and hyperpigmentation, but balances out the harshness with hydrators, too. This one has some hyaluronic acid and essential oils to soothe skin.
Cosmetic dermatologist and dermatological surgeon Lance H. Brown, a clinical assistant professor of dermatology at the NYU School of Medicine, says that alpha hydroxy acids are known to help, too. He generally recommends an in-office peel with a dermatologist, but if you want something to use at home, he prefers Neostrata products. "Their AHA products are very effective and gentle on the skin," he says. This resurfacing cream from NeoStrata has a potent formula containing 18 percent glycolic acid, plus lactic acid. Finding a gentle formulation that works for your skin type and being careful with the amount you use and the frequency with which you use it is key, both experts say, since anything too powerful can irritate the skin and cause an adverse reaction.
"Sunday Riley Good Genes is another good one to try," says dermatologist Debra Jaliman, an assistant professor of dermatology at the Icahn School of Medicine at Mount Sinai. You're likely already familiar with Good Genes if you're into skin care (we've mentioned it on the Strategist), but it may work for brightening skin on the body, too. "It has lactic acid, which helps lighten hyperpigmentation, and also contains squalene, which is hydrating, plus aloe, which is soothing to the skin," says Jaliman.