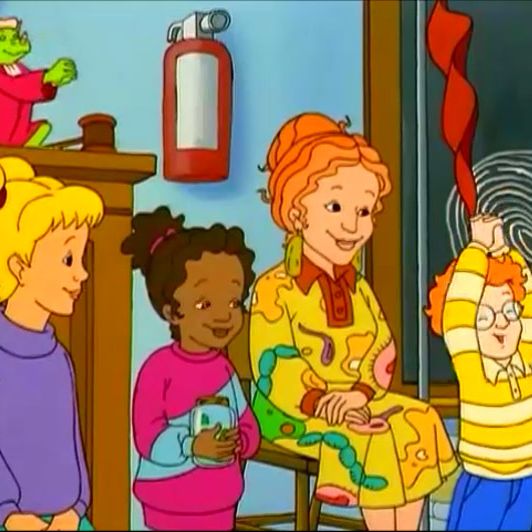 Being a teacher isn't easy. A thoughtful gift for the special one in your life will always be appreciated, even in the best of times. But this past year has been far from the best of times. Depending on the school district, teachers are still figuring out how to adapt their lesson plans to Zoom, working to make their in-person classrooms as safe as possible, or juggling a hybrid of both. So giving them a special something now might be more meaningful than ever. The best teacher gifts aren't knickknacks or desk objects shaped like pencils or apples. Teachers want things that are heartfelt, practical, and generally fall into one of two categories: something that can be used in the (virtual) classroom to enhance students' experiences or gifts that make a teacher's already-difficult job a little nicer (think relaxing things here). Just remember: Giving gifts that are over-the-top expensive can easily fall into an against-school-policy gray area (unless you pool resources from multiple parents or families).
To find the best gifts for teachers from students and their parents that are both practical and personal, we talked with more than 22 teachers from kindergarten to high school, who teach everything from ESL to music and the arts, about gifts they actually want. Below, the teacher-approved gift ideas that your kid's teacher (or the teacher in your life) will genuinely appreciate.
Cards and gift cards
"Honestly, the thing that makes me happiest is a handwritten note from a student at the end of the year," says Jesse Kohn, a high-school grade adviser at Saint Anne's in Brooklyn. "I have kept every one I've ever gotten." Five other teachers we spoke with mentioned this too, including Sharon Thomas, a third-grade teacher at Panola Way Elementary in Georgia, who also saves the notes she has gotten over the years. She says they make her feel appreciated, whether they are from students or parents. There are many things that a parent could give to a teacher, she says, but "a thank-you note should not be underestimated." Thao Vo, a sixth-grade mathematics teacher in Long Beach, CA, says, "When students take the time to write me a note or a card to tell me what they've learned or any way I've inspired them, it helps validate the many reasons I became a teacher." Those cards are even more meaningful if they mention some inside joke or something specific to the teacher. Vo gave a great example: "I am obsessed with llamas, and one of my students adopted a llama in my name. It was so thoughtful."
Adding a gift card to your personalized note is something any teacher will appreciate. It may sound boring, but many of the teachers we spoke to say that they love getting gift cards to restaurants, movie theaters, Amazon, Target, or even Whole Foods. "Families often mean well by trying to get you something very specific and elegant, but most teachers actually need things that are boring and unglamorous," says an assistant dean at a New York City private school. "A parent thanking me in a note attached to a gift card can mean a lot and also be used to help purchase a new vacuum I need, groceries, or a fun night out with friends." Thomas says "you can't go wrong with restaurant, movie, or store gift cards because just about everyone eats, shops, or watches movies."
Vanessa De Riggs, a second-grade teacher in Brooklyn, prefers cash or Visa/AMEX gift cards because they let her buy what she wants or needs, and they avoid the problem of what to do with gifts she doesn't like. Vo points out that teachers spend a lot of their own money on supplies no matter where they work. He says "a Target or Amazon gift card is a gift that gives back because I'll most likely spend it on my classroom, whether it's antibacterial wipes, treats, or colored pencils."
Sarah Miller, a former music teacher and current homeschooler, says that because teachers are often required to buy their own classroom supplies, "gift cards to stores that sell school supplies are always appreciated." Depending on the type of teacher, you can get a more specific gift card based on their needs — like an Office Max one for middle or high school teachers stocking up on essentials like notebooks and pens, or one for Michael's for elementary school teachers or any others working on creative projects. Rebecca Heller, a college counselor at the Viewpoint School in Calabasas, California, agrees: "When in doubt, teachers always love a gift card. It's not the amount, but the thought that makes the gift special."
No one deserves pampering as much as teachers. They spend every day taking care of other people. Liz Kleinrock, teacher and diversity coordinator at Citizens of the World Silver Lake in Los Angeles, says the gift of a massage or other spa treatment like a facial is sure to be a winner. "My suggestion is to give teachers experiences, rather than things. Self-care is incredibly important for teachers, but I do find that when I have extra money, I'm often inclined to spend it on books or materials for my students rather than myself." De Riggs recommends gifting massages, mani-pedis, or other spa treatments as well. "It's hard to find time for self-care when you are with kids all day and are in grad school like myself. So having the extra push to show me that they acknowledge the hard work that I do is always nice." Even if a teacher doesn't feel comfortable with in-person spa services at the moment, these gift cards don't expire, so a massage can be something to look forward to when things get back to normal. Heyday also sells gift cards that can be used at their online store, where you'll find Strategist-approved skin-care brands like Herbivore Botanicals and Supergoop.
Gifts for the classroom
Face masks are essential for teachers returning to the classroom in person this fall, and this pack of five ensures they'll have a fresh one for each school day. When Strategist writer Kayla Levy went in search of the best face masks for all situations, Connay Bratton, a special-education music teacher in Queens, told her this is the mask she'll be wearing in the classroom because, she says, "I like how it fits my entire mouth and chin area and doesn't slip."
Jenn Giustino, an elementary-school music teacher, would appreciate "some sort of array of cute sanitizers or set with lotion," she says. "I love this because I certainly go through a ton of both working with younger kids." Stella Benezra, a teacher of the deaf and hard of hearing in the Bronx, agrees that "gentle, natural hand sanitizers" would be nice. This lavender-scented hand sanitizer is actually Sarah Michelle Gellar's favorite because of its "beautiful scent." Even though it's gentle and organic, it contains 62 percent alcohol, which meets the CDC's recommendations for effective hand sanitizer.
Even the smallest gifts, when personalized, can make a huge impact, says Kate, a music teacher at a Boston-area private school. "For me, the kids need to have pencils to mark their parts. I think a great classroom gift would be boxes of customized pencils with the school's name or the name of the class/ensemble."
Finn Menzies, a first-grade teacher at Lowell Elementary in Seattle, recommends giving the eco-friendly gift of a laminator, something all lower-school teachers can appreciate. "It just makes my centers [classroom work stations] last so much longer, and our school's machine is broken. It's also an ecological factor. If I have to print papers for each kid — oh, my God — but if I laminate the sheets and they use dry erase marker, I'm saving paper and also I can use the same sheet over and over for years."