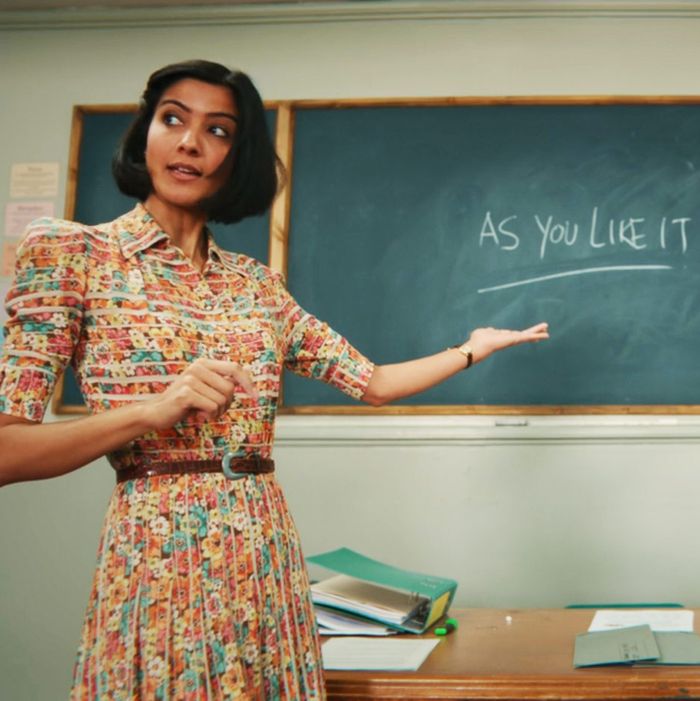 The best teacher gifts aren't knickknacks or desk objects shaped like pencils or apples. Teachers want things that are heartfelt, practical, and generally fall into one of two categories: something that can be used in the classroom to enhance students' experiences, or gifts that make a teacher's already-difficult job a little nicer — think relaxing things here. Just remember: giving gifts that are over-the-top expensive can easily fall into an against-school-policy gray area (unless you pool resources from multiple parents or families).
To find the best gifts for teachers from students and their parents that are both practical and personal, we talked with 20 teachers from kindergarten to high school, who teach everything from ESL to music and the arts, about the unique gifts they actually want. Below, 25 teacher-approved gift ideas that your kid's teacher (or the teacher in your life) will genuinely appreciate.
Note: Since we are now in the final surge of holiday shopping, we've checked this post to make sure everything is in stock and should arrive before December 25. But prices and stock are subject to change, so check to make sure your gifts will ship in time.
Handwritten Notes
"Honestly, the thing that makes me happiest is a handwritten note from a student at the end of the year," says Jesse Kohn, a high-school grade adviser at Saint Anne's in Brooklyn. "I have kept every one I've ever gotten." Five other teachers we spoke with mentioned this too, including Sharon Thomas, a third-grade teacher at Panola Way Elementary in Georgia, who also saves the notes she has gotten over the years. She says they make her feel appreciated, whether they are from students or parents. There are many things that a parent could give to a teacher, she says, but "a thank-you note should not be underestimated." Thao Vo, a sixth-grade mathematics teacher in Long Beach, CA, says, "When students take the time to write me a note or a card to tell me what they've learned or any way I've inspired them, it helps validate the many reasons I became a teacher." Those cards are even more meaningful if they mention some inside joke or something specific to the teacher. Vo gave a great example: "I am obsessed with llamas, and one of my students adopted a llama in my name. It was so thoughtful."
Gift Cards
Adding a gift card to your personalized note is something any teacher will appreciate. It may sound boring, but many of the teachers we spoke to say that they love getting gift cards to restaurants, movie theaters, Amazon, Target, or even Whole Foods. "Families often mean well by trying to get you something very specific and elegant, but most teachers actually need things that are boring and unglamorous," says Terrill Caplan, assistant dean of students at the Dalton School in New York City. "A parent thanking me in a note attached to a gift card can mean a lot and also be used to help purchase a new vacuum I need, groceries, or a fun night out with friends." Thomas says "you can't go wrong with restaurant, movie, or store gift cards because just about everyone eats, shops, or watches movies."
Vanessa De Riggs, a second-grade teacher in Brooklyn, prefers cash or Visa/AMEX gift cards because they let her buy what she wants or needs, and they avoid the problem of what to do with gifts she doesn't like. Vo points out that teachers spend a lot of their own money on supplies no matter where they work. He says "a Target or Amazon gift card is a gift that gives back because I'll most likely spend it on my classroom, whether it's antibacterial wipes, treats, or colored pencils."
Spa Services
No one deserves pampering as much as teachers. They spend every day taking care of other people. Liz Kleinrock, teacher and diversity coordinator at Citizens of the World Silver Lake in Los Angeles, says that the gift of a massage or other spa treatments like a facial is sure to be a winner. "My suggestion is to give teachers experiences, rather than things. Self care is incredibly important for teachers, but I do find that when I have extra money, I'm often inclined to spend it on books or materials for my students rather than myself." De Riggs recommends gifting massages, mani-pedis, or other spa treatments as well. "It's hard to find time for self-care when you are with kids all day and are in grad school like myself. So having the extra push to show me that they acknowledge the hard work that I do is always nice."
Gifts for the Classroom
Gifts for the teacher
"If a student got me a foam roller (or the even fancier RumbleRoller, hint, hint), I would be thrilled," says Dan Safer, head of movement training at New York University's Playwrights Horizons Theater School. "After teaching five dance classes in a row, I am ALWAYS sore, and having a foam roller available everywhere I go — several of different lengths at home, one at school, a short one for when I travel, etc. — would rock. This would even be good for a math teacher. I mean, everyone gets sore, right?"