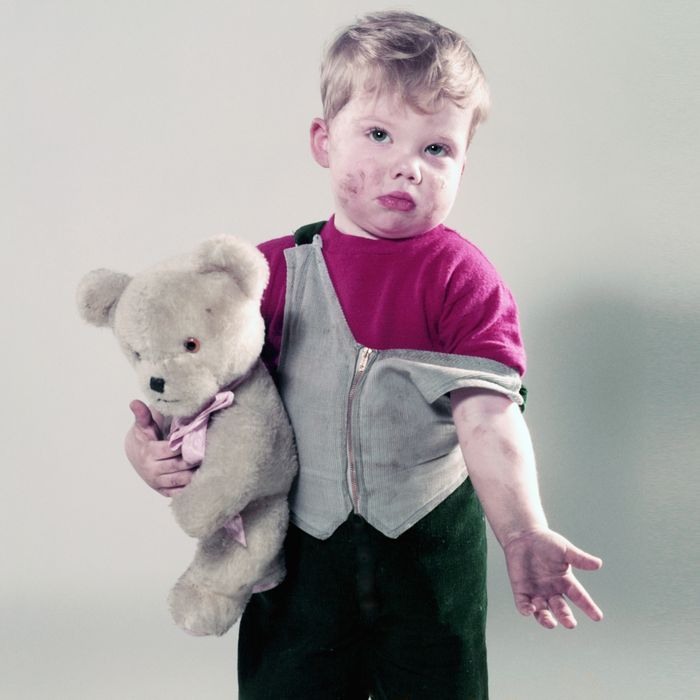 Photo: Constance Bannister Corp/Getty Images
Hand sanitizer has become, along with medical masks, a daily staple for staying healthy during COVID-19. And while we've written about lots of ways to stay germ free — including hand sanitizers we can't stop buying and the best natural cleaning products — here, we've rounded up the best (still-in-stock) hand sanitizers as praised by the most enthusiastic reviewers on Amazon.
As coronavirus cases rise, the demand for hand sanitizer has been increasing, so the stock has once again been fluctuating on Amazon. We'll keep updating this post as more sanitizers become available or come back in stock. For more tips from people who wash their hands a lot, including their favorite soaps, accessories, and creams, click here. But one piece of advice about hand sanitizer: If the coronavirus is your main concern, make sure you select a hand sanitizer with at least 60 percent alcohol content, according to the Centers for Disease Control and Prevention.
Related Articles: Best Disposable Face Masks | Everything You Need to Avoid Getting Sick
Best-rated hand sanitizer
When it comes to still-in-stock hand sanitizer, Germ-X can't be beat, according to over 36,000 five-star reviewers. This four-pack contains moisturizing vitamin E and 62 percent alcohol, which reviewers say effectively disinfects hands without sticky residue. "I've tried other hand sanitizers. Some will leave your hands too dry because they're all alcohol; others will leave a residue on your hands because they have too much aloe or other chemicals," one reviewer begins. "This seems to have the perfect balance between the two. I use it a half-dozen times in a day sometimes, and five minutes after using it, it's like nothing even happened. No dryness, no sticky residue." Another reviewer describes the scent as "nice" and "subtle" and finds that the sanitizer "makes my hands feel moisturized and germ free." Others deem it comparable to, if not better than, Purell: "I prefer Germ-X over Purell because it smells better and doesn't feel as watery," one purchaser writes, while another reports that it "smells good," has a "good gel consistency," and is the "next best thing to Purell."
Best-rated (less-expensive) hand sanitizer
Over 16,000 reviewers give this bulk-size hand sanitizer five stars, with more than 145 reviewers mentioning that it's a "great value" for the price. "This price and quantity is almost too good to be true during COVID-19," one reviewer says. "I get that hand sanitizers are easier to find now, but prices still seem high at most brick-and-mortar shops. The quality [of this] is just as good as other name brands I have purchased (such as Germ-X) and much better than a lot of the smaller brands that either smell funny or just have a very watery consistency." Others appreciate its 62 percent alcohol content, which is above the CDC's recommended 60 percent, as well as its mild smell. "If you're anything like me, most of the hand sanitizers available right now smell horrific and I can barely stomach to use it," another writes, adding that this one's the exception. A third, who calls it a "miracle find," agrees: It smells "miles better than some of the other alcohol-based sanitizers," they report.
Best hand sanitizer with aloe
Nearly 90 percent of reviewers give this Purell hand sanitizer, which adds aloe and vitamin E to the base formula, a five star rating. Even though they don't necessarily think the original version smells bad, one reviewer writes that the additions give this version "a soothing aloe-ish smell." Plus, after using it, it leaves their hands moisturized, "not dry like other hand sanitizers." Another reviewer, who is a health-care provider that uses harsh "industrial-strength products at work," chooses this sanitizer for personal use. "This Purell product is great. I feel confident that it's killing microbes, but has the aloe for skin protection. I use it liberally at home." And another reviewer relied on this sanitizer to disinfect anyone who wanted to hold their newborn baby: "I used this hand sanitizer multiple times a day for a few weeks straight, and never had any issues with drying out or cracking hands or anything like that. It didn't irritate the baby or anyone else who used the product either. Very happy with this purchase!"
Best moisturizing hand sanitizer
Shoppers appreciate that this sanitizer from Gold Bond — mostly known for its moisturizing lotions and creams — left their hands feeling soft and smooth rather than dried out. "Oh My Gosh this stuff is good!" writes one reviewer, whose consistent handwashing had begun to cause "terrible nail breakage and splitting." After switching to the hand sanitizer, they're happy to report that they "already see an improvement." But whether your hands are dehydrated due to winter weather or copious handwashing, one reviewer says the sanitizer "leaves your hands smelling great and feeling smooth with ZERO residue." Another says that after applying this product, "your hands feel like you've just put on lotion without the greasy feeling! And it smells great which I was worried about. Overall wonderful product especially during these times!"
Hand sanitizer with highest alcohol content
Clocking in at 80 percent alcohol, this SupplyAid hand sanitizer boasts the highest alcohol content of all the sanitizers on this list. One reviewer cites this as why they prefer it to sanitizer from "THE name brand," even though those hand sanitizers are back in stock. The SupplyAID sanitizer is "stronger" and "doesn't leave a sticky residue on your hands." Plus, "it has a more pleasant odor than other brands." Another reviewer says this sanitizer's alcohol percentage "is the highest I have found since the pandemic began." Because the sanitizer includes aloe, this reviewer says it didn't dry out their skin as much as you might reasonably expect: "Even at 80 percent, this stuff feels good on the hands." But even those who say the SupplyAid sanitizer does dry out their skin don't seem to mind. "Holy camoli! No germ is surviving this 80 percent alcohol!" writes one reviewer. "Be warned, 80 percent is HIGH alcohol content, so keep hand lotion with you. But I don't fear any germs after using this stuff!"
Best alcohol-free hand sanitizer
Dozens of reviewers raved about this kid-friendly foaming hand sanitizer's alcohol-free formula, which, according to one, means that "your hands don't dry out with multiple uses per day and you aren't overwhelmed since there is no scent." But because it is alcohol-free, it won't kill coronavirus or norovirus, if that's your goal, so this is more for those looking to rid themselves of germs without drying out their hands, which is what dozens of reviewers say it accomplishes. Many mention that this non-drying and fragrance-free hand sanitizer doesn't exacerbate already dry or problem skin. "I am sensitive to some fragrances and my daughter gets [eczema] on her hands," one reviewer writes. "This is one of the few sanitizers that we both can use, hooray!" One new parent "bought these for all around the house especially when baby was brand new and guests were coming over. Very foamy and no smell. Helped not dry out the hands from using it a lot as well." As for its germ-killing abilities, one reviewer writes they, "haven't gotten sick yet so maybe it's doing its job. All I know is if I was using Purell as much as I use this, I would have cracked dry fingers and hands by now." If you're looking for something smaller, the travel size of this hand sanitizer also comes highly recommended by reviewers. Alternatively, the bargain 16-ounce bottle of this formula is under $10.
Best bulk hand sanitizer
Customers, who mostly bought this gallon-size bottle of Sanit hand sanitizer for decanting into smaller containers, were pleased with the sanitizer's gel-like consistency and the bottle's convenient pump design. One reviewer, who uses it to refill containers in their cars and at home, likes the peace of mind having extra sanitizer gives them; it provides "a bit of 'insurance' if there are shortages in the future." Another reviewer bought this "to fill little favor bottles for my daughter's wedding. 3 weeks after her wedding people started asking her to ask me if I had any more of that sanitizer to refill their bottles. Everyone loved the smell and the fact that it doesn't dry their hands out!" And one reviewer, who is a self-proclaimed "sanitizer stickler," says this gel is "every bit as good if not better than Purell for the clean feeling, scent (or lack thereof), and so forth! This will be our family's go-to sanitizer from now on."
Best portable hand sanitizer
Though bulk-size bottles of Purell are still out of stock, over 90 percent of reviewers find this 36-pack of travel hand sanitizers to be the next best thing — especially for those who are on the go. "Who gets excited when their hand sanitizer comes in the mail?" one reviewer asks. "Well, this guy does. These small 1-oz. bottles are perfect. I have them spread all over the house, the car, wife's purse, etc. Just awesome." Another agrees, saying, "I was running low on Purell and these were a great solution," they write. "Love these, as I keep them in my handbag, and my husband carries one in his pocket to keep us safe with COVID-19 still around. Container is super-great, can't miss seeing them." And a third was just happy to get their hands on some reasonably priced, still-in-stock Purell: "It's Purell and inexpensive. Wonderful!" they write. "Did I mention it's Purell?"
Best hand-sanitizer singles
"This is the best invention since sliced bread. No kidding," one enthusiastic reviewer writes of these single-use hand-sanitizer packets from Purell. "Seriously," they go on, "I think everyone and their kids should use this. It's so easy. I slip a couple of these in my pocket every morning. They are so thin and small that I don't even know they are in my pocket." Others agree, finding them more convenient (and leakproof) than travel bottles. "My husband and I LOVE this product, so glad we found it. So much better than moist towelettes or bottles of sanitizer hanging off my purse," writes a second. "We travel a lot, shake a lot of hands, hand them out like candy, couldn't ask for anything more perfect." Another finds them similarly game-changing: "I do not know where these have been all of my life, but now that I have them, my life is complete," they rave. "They can easily fit in a pocket (clothes, backpack, purse, etc.) so you always have sanitizer. I hated carrying around a near-empty sanitizer bottle — it would waste space — but I couldn't go without it. And the mini-bottles never seem to last as long as I expect. These are wonderful!"
Best hand-sanitizer lotion
One reviewer "wouldn't go through the winter months without" this hand sanitizer-lotion combo. "It's my favorite lotion and I get the antibacterial benefits, all in one product," one user writes. "Perfect for the dry and chapped hands I get for the winter that normal hand sanitizer burns," another says. Many reviewers speak highly of the product just as a moisturizer because it's alcohol-free. "The lotion is creamy and actually moisturizes and is good for sensitive skin." Another adds that it "actually softens my skin as it protects." One user compared it to the Gold Bond sanitizing gel higher up on this list, but claims this is "the perfect lotion," and that it's "even better than Gold Bond and a better buy."
Best hand-sanitizer spray
Over 1,200 five-star reviewers appreciate the convenience of this 62-percent-alcohol hand-sanitizer spray for disinfecting both hands and surfaces. "I love this spray! This is great sanitizer to take on the go and is perfect for parents or caregivers who don't want to touch a child's hands but do want to make sure they sanitize," one reviewer writes. They tend to be "sensitive to smells" but say this sanitizer "dries quickly and doesn't smell much at all." Another reviewer appreciates that this spray doesn't "have the harsh alcohol scent" of other sanitizers and doesn't leave "residue when you rub your hands together." They say their 6-year-old son much "prefers this one over the gel-type sanitizer." Plus, the convenient, on-the-go size means you can "drop one in [your] work bag, leave one in [your] car or by [your] front door," according to a third reviewer. "These are great for door handles, steering wheels — you name it!"
Best portable hand-sanitizer spray
According to customers, this hand sanitizer is much less sticky than others because it's a spray that dissolves well into hands without lots of rubbing. One customer also points out that the spray doesn't "dry hands out like some other products do." Another customer is actually "super duper sensitive to smells" but describes the scent as "absolutely wonderful." She adds, "It does not bother me at all. It smells like real lavender and not artificial. I can't get enough of it. I even spray it on my hands when I don't really have to." The fact that it says it's organic on the label is another bonus for one mom, who writes, "Everyone loves the wonderful scent and that it is not dangerous to your health, just to the germs."
Best scented hand-sanitizer spray
Reviewers can't get enough of the lemon-and-coconut fragrance of this Everyone hand-sanitizer spray. "Best hand-sanitizer spray ever," writes one reviewer. "Conveniently sized, smells amazing, leaves no residue, lasts a long time. Refreshing lemon smell with the sweet aroma of coconut. Perfect." Another reviewer calls it "hands down the best hand-sanitizer scent that I've come across … this lemon is the ultimate." They add that the spray "dries quickly" and "does not seem to dry out my hands either." And one reviewer is so "obsessed" and "IN LOVE with how amazing this smells" that they sometimes "wear it as a body spray." They're so obsessed, in fact, that they say it works off the skin, too. "[I've sprayed it] in my car as a car freshener, too, since it smells soooo good!"
Best hand-sanitizer wipes
Customers keep a package of these hand sanitizer wipes everywhere: their cars, their desks, bedrooms, bathrooms, and for some, their bags. "I confess that a lot of drive-thru meals are eaten on the go. I can't stand the thought of handling paper and coin money that have been passed around by a zillion germy hands, and then eating," one reviewer says, so he leaves these in his car to clean up after meals. And according to him, these are the best because "they aren't overly perfumed, and they don't seem to dry out my hands." These are even beloved by multiple doctors and nurses. One customer was a nurse for 40 years. She admits that "nothing is better than good old soap and water; HOWEVER, that's not always available." If you can't get to a sink, she thinks these are an excellent alternative. "I never go without them, in my car at the horse barn and even in every bathroom in my home. I'm clean conscious BUT OTHERS may not be is why I always have them." And one more doctor thinks these are even better than the "harsh wipes at the hospital." He uses them for his hands, but says they effectively clean his "stethoscope, badge, pens, trauma scissors, computer keyboard, phones, etc," and adds, "I am absolutely a germ phobic during flu season! These wipes do the job and I am not afraid to touch the item after wiping it down."
Best travel hand-sanitizer wipes
"It may be embarrassing to be a 22-year-old with Wet Ones, but boy do they come in handy," writes one customer who uses them to not only wipe her hands but also tables, her phone, and tablet. The only downside is sometimes Wet Ones sends "theme" packages. "The last time I ordered, they had Shrek on them. I mean, I'm already a college kid with Wet Ones, I didn't need Shrek on them to make me look any cooler," she adds. And many customers use these to wipe down public transportation seats. "With the excitement of new destinations comes the very real increased exposure to Airplane Ick," says one customer. As soon as she sits down, she takes out the travel packs "and gets to work (as fellow passengers politely avert their judging glances.)" If you need any tips, she explains how she does it: "We hit the seatbelts, armrests, every nook and cranny of the nasty tray tables and whatever else we might touch. I'd like to think it is excessive and unnecessary, but, oh yuck, when you finish and look at the wipe, ya know ya did the right thing."
Best individually wrapped hand-sanitizer wipes
Reviewers love how easy it is to toss a few of these individually wrapped CareTouch wipes into a bag or purse rather than having to lug a big container around. "I used a larger portable wipe I'd found at Walmart for a lot of years but then had trouble getting it, so I tried these," one reviewer writes. "They've turned out to be very useful, and the smaller packets are more convenient as well." Reviewers like to carry them around when they're "dining out and want to clean my hands before my meal," according to one. Another says they like to include them in their daughter's lunch bag: "They are not too wet, just enough for a single cleaning … perfect for a kid." The wipe packets are also very convenient for throwing into first-aid kits, as reported by a fourth reviewer who likes to keep "kits in purses, cars, desks, sports bags, etc." They much prefer "individual packages over a tube" because "purchasing tubes only allows for the product to be at home in the medicine cabinet. Having these individual packets allows us to carry everything with us everywhere," they say.
Best hand-sanitizer wipes for sensitive skin
Made without fragrance, parabens, phenoxyethanol, or chlorine processing, these 65-percent-alcohol wipes are gentle enough for sensitive skin, especially for those with eczema. One reviewer purchased them for their 6-year-old who has "eczema on his hands and arms from time to time" and reports that he was totally "fine" using these wipes. Another parent also has a kid with eczema and assures that they cause "no irritation." They're "great" for both hands and surfaces, they add, and "aren't sticky and are damp enough that they don't dry out so quickly in between wiping stuff down." Because they're unscented, reviewers do say that the alcohol smell takes some getting used to, but they "dry pretty quickly," the first reviewer assures, and the smell "goes away in no time."
The Strategist is designed to surface the most useful, expert recommendations for things to buy across the vast e-commerce landscape. Some of our latest conquests include the best women's jeans, rolling luggage, pillows for side sleepers, ultra-flattering pants, and bath towels. We update links when possible, but note that deals can expire and all prices are subject to change.
Every editorial product is independently selected. If you buy something through our links, New York may earn an affiliate commission.