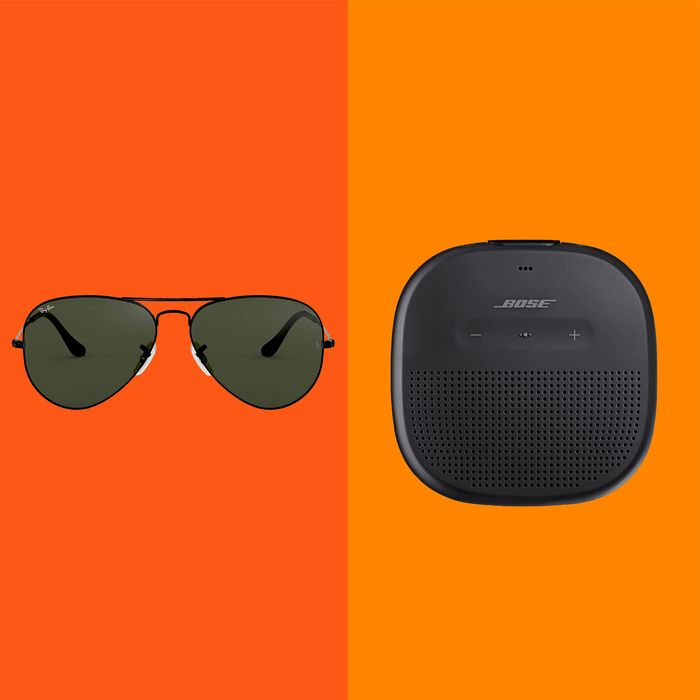 Photo-Illustration: The Strategist; Photos: Retailers
Father's Day is this Sunday, June 20, and it's officially time to start paying attention to estimated delivery dates as some items won't arrive in time. We've noted which gifts below may be a little delayed, but there are still plenty of good ones in stock and ready to ship. Just because it's crunch time, that doesn't mean your gift has to be any less thoughtful, however. If you're buying for a first-time father, you'll want something that's both worthy of such a momentous occasion and practical — so he will actually use it. We've rounded up a range of Father's Day gifts for new dads that we think will help a time- and sleep-starved new parent rediscover his sanity — whether he's a golf dad, a wine dad, a fitness dad, or more. While almost every item on this list is available on Amazon, we've found many of them elsewhere, too, for those who like to shop around.
For the new dad who's building a man cave
According to our experts, this is the best streaming device on the market. It will give Dad access to "to all the TV in the known world" so he'll never be without something to watch.
For the new dad who wants to keep his cool factor
Keep Dad stylish and the rest of the family entertained when the baby inevitably tries on these classic sunglasses.
For the new dad who just needs glasses to see
These blue-light-blocking glasses will come in handy while watching countless YouTube videos on how to install a car seat.
For the new dad who's always listening to music
A small portable speaker like this will keep the tunes going wherever Dad is. And unlike with earbuds, he'll still be able to hear when the baby cries out.
For the new dad who loves a good s'more
If he plans on spending any free time this summer around the fire, this marshmallow-roasting kit will complete the night. The telescoping metal sticks can extend up to 32 inches and have two prongs so whatever they roast won't fall into the fire.
For the new dad who wants to expand his art knowledge
This coffee-table book features work from Black artists created between 1963 and 1983 and focuses on racial identity, politics, and what it means to be Black in America.
For the new dad who is also a neat freak
This space-saving bottle-drying rack is a favorite among NYC moms, but a dish-doing dad will appreciate that it's upright, compact, and can store baby bottles, breast-pump parts, and pacifiers.
For the new dad who's also a new chauffeur
If Dad will now be playing driver to a healing postpartum mom and newborn, it might be nice to upgrade his ride. This touchscreen display easily suctions to the dashboard so he can safely use apps like Google Maps while driving and see that text from Mom reminding him to pick up more diapers on the way home.
For the new dad who's also environmentally conscious
They'll appreciate this wooden baby toy painted with environmentally friendly, nontoxic milk paint and sealed with organic virgin coconut oil so it's safe for teething.
[Editor's Note: This may arrive in time for Father's Day.]
For the new dad who needs help putting the baby to sleep
Strategist staffers, Judd Apatow, and Andrew Yang are among the many people who swear by this white-noise machine. Babies (and adults) are comforted by the "womblike whoosh," so Dad might even be able to catch some Z's too.
For the new dad who enjoys a perfect cup of tea
A smart electric kettle like this will take all of the guesswork out of making the perfect pot of tea. It brews at the right temperature depending on the type of leaf and desired strength, so Dad can focus on more important things — like the baby.
[Editor's Note: This will not arrive in time for Father's Day if ordered from Amazon.]
For the new dad who is also a plant dad
Maybe Dad doesn't have time to care for a backyard full of flowers this year, but this mini herb garden should be manageable. It has a built-in grow light and self-watering mechanism, so he'll be able to sit back and watch it flourish.