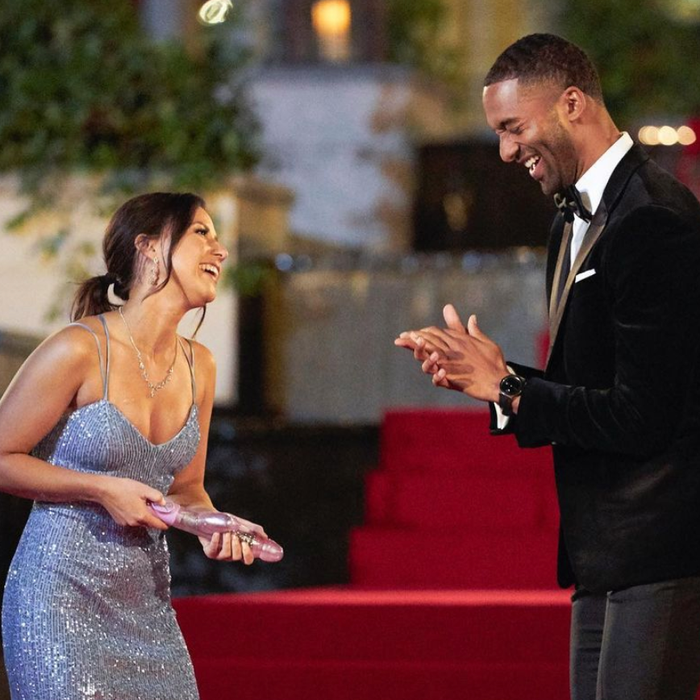 Sex toys are the kind of thing you may not think you need until you have them. And once you do, you don't know how you ever lived without one (or two or three). So if you find yourself in the market, we're here to guide you toward the best of the best — including not-so-obvious vibrators, more-obvious dildos, and toys for couples to use together even when they're miles apart. We've organized this list of Strategist-approved sex toys into three price tiers to help you find something great, whether you're buying your very first vibrator or looking to invest in something worthy of adding to your extensive collection. And if you're looking for the best lube to go with your new toy, we have a list for that too.
Best sex toys under $50
Photo: Courtesy of Maude
Though initially thrown by the cone-shaped design of this vibrator that doesn't look like a vibrator at all, Strategist testers loved the Vibe for its surprising efficiency and ease of use with a partner. It's a no-frills, high-powered (a.k.a. very buzzy) device that's fairly unisex in color and form, and it comes in pretty packaging. It's also subtle enough that you could leave it on your nightstand.
For something with lower, rumbling vibrations, try this affordable wand vibrator from the San Diego–based company Sweet Vibes. (The company offers all of its toys for $50 or less, and they all come with a lifetime warranty.) According to Tyomi Morgan, a certified sexologist and pleasure coach who recommended this toy, the round head makes it "easy to use on larger parts of the body, while the curved tip on the front allows the user to precisely place the vibration" wherever they may want it. "Everyone needs a pleasure device that can also double as a body massager," Morgan adds.
If you're looking for a sneaky (and cute) little bullet vibrator that doesn't look like a vibrator at all, this lipstick-shaped toy from Tenga is your best bet. We heard about it from Davia Frost, a sex expert and intimacy coach, who is a big fan of all Tenga toys, especially this one. The tip is made of body-safe silicone with a small divot to cup your clitoris or nipple. To increase the intensity of the vibration simply turn the dial at the bottom.
Suction toys use pulses of air and pressure waves rather than traditional vibrations on the clitoris. There are many of them on the market, but the prices are usually around a hundred dollars or more. Since the sensation isn't for everyone (some women find it too intense), it makes sense to start out with an affordable option in case you don't love how it feels. This one is cheaper than most but still has a reputation of being very enticing. Jacq Jones, sex educator and owner of Baltimore's Sugar shop says "One of my co-workers had to make rules for herself on how often she could use the Satisfyer."
If you're looking for a sex toy for men, consider something that'll stimulate the "P-spot." Accessed in prostate play, it offers "a different kind of orgasm than regular ejaculation. It's a deeper, more filling orgasm," according to Samantha Bard, co-owner of the Williamsburg sex shop and event space Shag. Her pick for a prostate massager for beginners is this one from Blush, because it's not too big or intimidating, but it's still made of high-grade silicone.
Photo: Retailer
You might not guess from its appearance but this cute little egg is actually a wildly popular beginner-level penis stroker. Bard recommends it to customers because it's "incredibly discreet, super-cute, and a really good gift." Each Egg is ribbed inside, and although they're designed to be single-use, Bard says that if you regularly wash an Egg with soap and water, you can extend its lifespan.
In our search for the best sex toys for men, we spoke with experts who suggested this stroker, created in collaboration with adult-film star, producer, and trans advocate Buck Angel, that was specifically tailored for trans men. The strategic design gives an effect more similar to stroking as opposed to a more clitoral-focused toy.
Vibrating rings are like two toys in one, benefiting both the wearer and the partner. The experts we surveyed about sex toys for men say this option is great for beginners because it's affordable and enjoyable whether it's used solo or during intercourse.
Best sex toys under $150
When we asked women to test a handful of design-focused vibrators, one of them described the Gigi 2 as "the yacht rock of vibrators." (Which is to say, it's got many fans.) With a flat tip and a curved shaft, this vibrator is designed to maximize contact with the G-spot, but it could easily be used for external stimulation, as well. As another tester noted, "It's very friendly — I could also imagine using it on a dude who likes butt stuff."
This high-design vibrator from Dame was a favorite among testers with more sensitive bodies. They describe the Fin as soft — "like expensive silk" — with a relatively low-powered motor, and the loop-y design means this vibrator is easy to tether to your hand during solo or couple play.
Frost recommends this wearable vibrator for couples and anyone who enjoys strictly clitoral stimulation. She calls it "the best 'panty vibe' on the market," thanks to its strong magnetic clip. The vibrator can be inserted into your underwear or underneath a pillowcase and is held in place by a detachable magnet that attaches to the outside. "It's a really strong magnet so if you're into humping and stuff like that, you can connect it to something," Frost says. And because it connects to the We-Vibe app via Wi-Fi, your partner can adjust the vibration settings from across the room — or across the world — directly from their phone.
The weight and curve of this versatile dildo from Njoy make it ideal for G-spot stimulation, while the flared base allows easy access for anal stimulation. It can also be heated up or cooled down, thanks to the stainless-steel construction. (If you're looking for something made of silicone or glass, instead of metal, we also found a bunch of other non-vibrating sex toys that you can enjoy.)
Of all the non-vibrating sex toys that were recommended to us, the Bandit is the most realistic looking. According to professional dominatrix Valerie August, "Vixen dildos are the best on the market, hands down." Experts love the luscious, dual-density silicone, which means it's soft and squeezable with a hard, heavy core, and, as you can see, it's very anatomically correct.
Best sex toys under $250
"This toy is an experience in itself," says Frost of the Womanizer Premium. Though it's an external toy, she tells us that the sensations she gets using it are deep. "I really feel that internal stimulation. Like if I close my eyes, it's almost like I'm feeling this sucking sensation throughout the whole mechanism of the clitoris." One difference between the original Womanizer and the Premium is that the Premium comes with an extra attachment that makes it more comfortable for those with an extended clitoris. It has 12 different intensity levels that you can manually switch between, or you can set it on autopilot mode and let it alternate in surprising patterns.